Many different types of actions can be considered a conversion depending on your own objectives. These typically include button clicks, form submissions, text/image clicks, and reaching a specific step in the conversion funnel.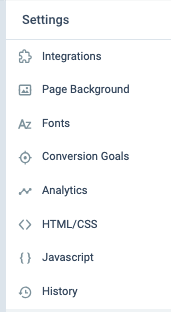 Instapage has three different types of conversion goals: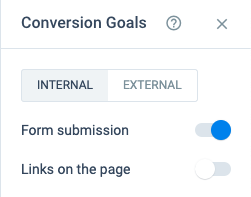 Individual link tracking for all page links (buttons, images, text);
Form submissions (leads);
External tracking for pages outside of Instapage (thank you pages, shopping cart checkout, etc).