Images can easily improve your landing page; this is why we created an elegant yet extremely practical image management experience that would make crafting your landing pages more pleasant, easier, and maybe even a little fun.
Image libraries are separate for each Subaccount. If you add an image to one library, it will still be available for other pages from the same subaccount but not for your other subaccounts.
The Image Manager is located in your page builder. To access it click on Image.

You can use one of our free images that we selected for you.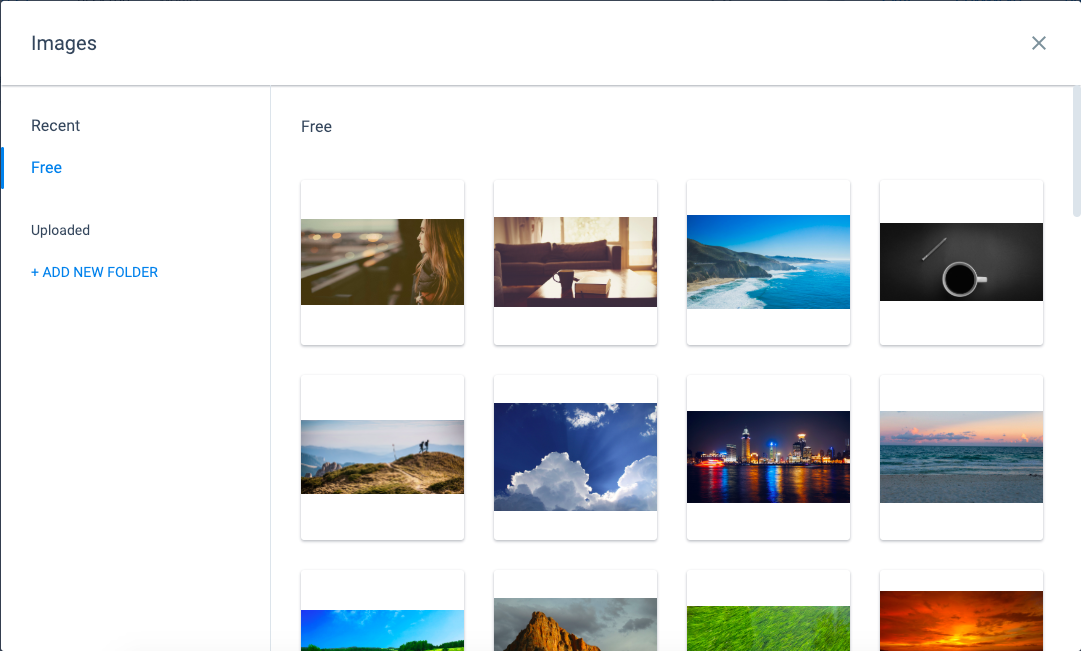 Or you can upload one directly from your PC or from a URL. The supported file types are PNG, JPEG, GIF and SVG. Please do not upload images larger than 4000 x 4000 px as they can block the image manager.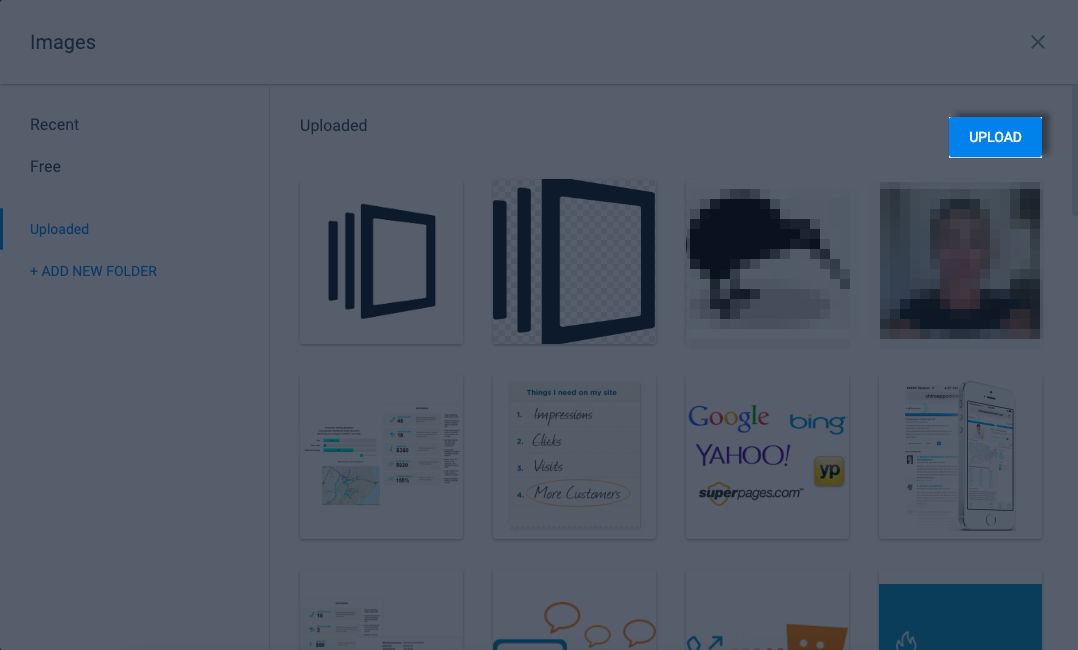 Easily manage all your images by sorting them into folders.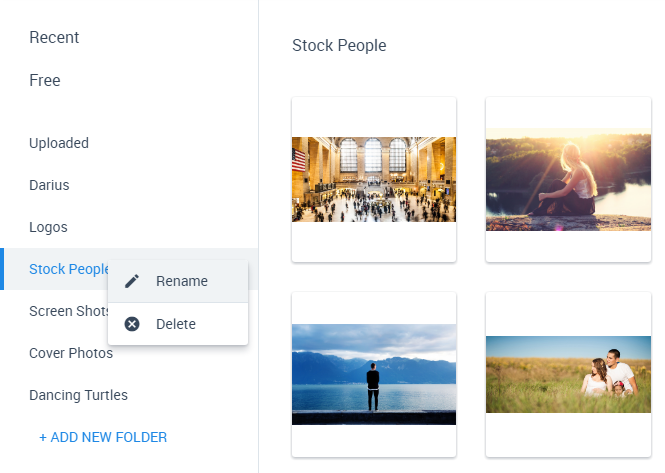 Edit, Duplicate or Delete images from within folders.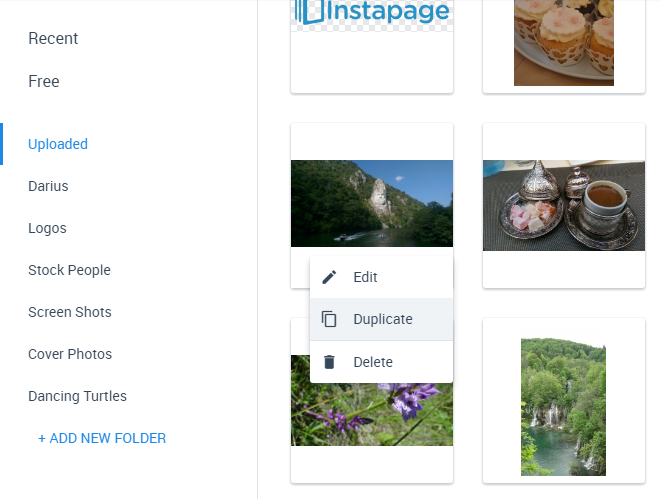 In edit mode, you can change an image's name and alt tag.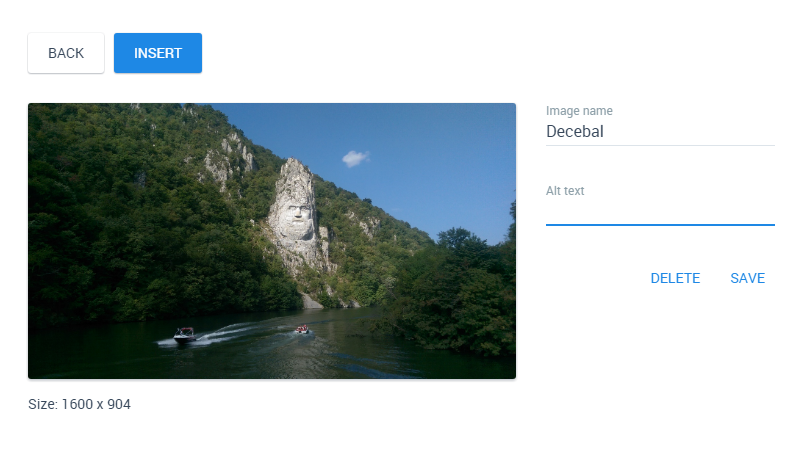 To add an image to your page simply click Insert when hovering your mouse cursor over it.