Our AI Content Generator provides you with the opportunity to create variations on your content during the copywriting phase of page creation, scaling A/B test experimentation, or the creation of personalized experiences.
This tool generates text variations (using GPT-3) based on the existing text, target audience, product description, and recommendations from our API. You will be able to quickly generate alternatives to your copy, lowering the overall lift to your marketing team. Additionally, you can rate the recommendation made by the AI Content Generator, which will provide useful data to improve recommendations over time.
To access this feature go into the page editor and click on a text box or button that you want to improve using our AI Content feature. You will see the option to Rewrite with AI on the right-side menu.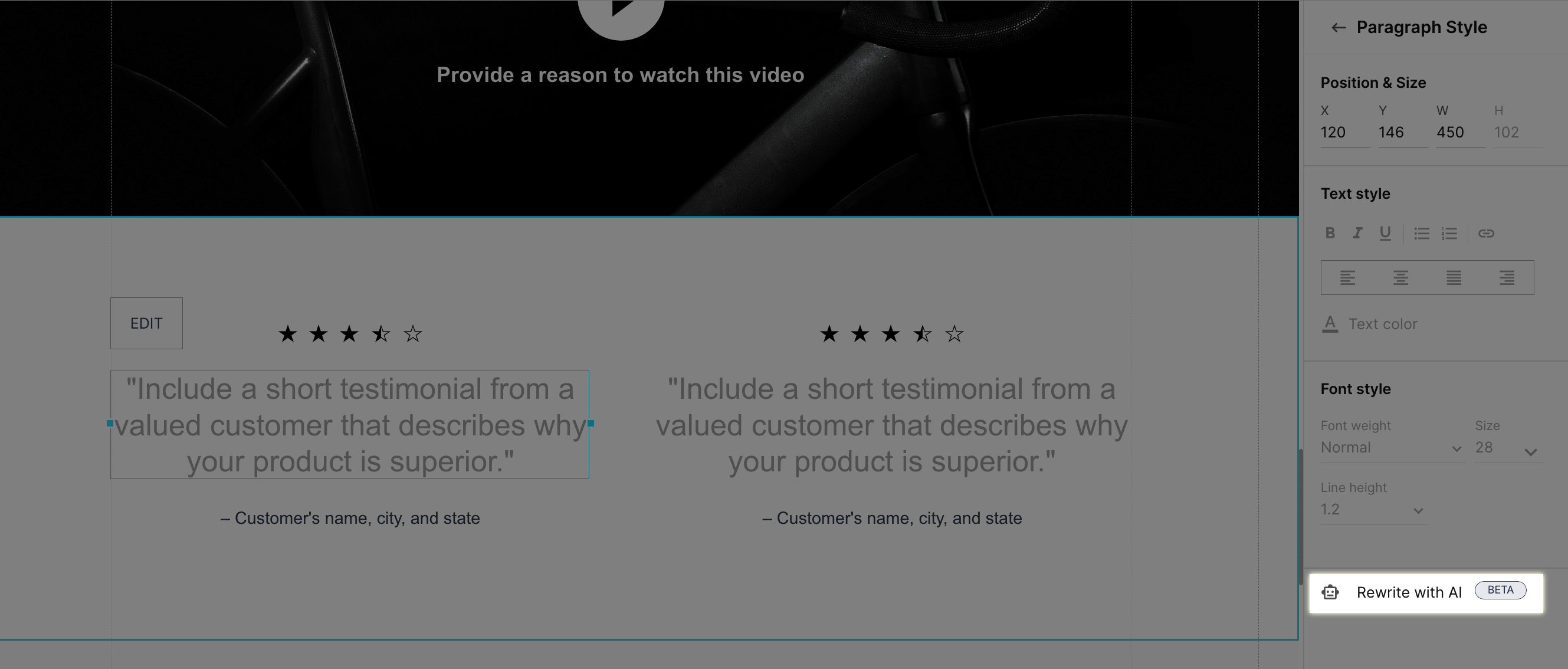 You will need to enter your company or product name, the description of the product or service, and the audience for this page. The type of content will be pre-selected based on the element you are doing this for (headline, paragraph, button), but you can change it if you want to experiment.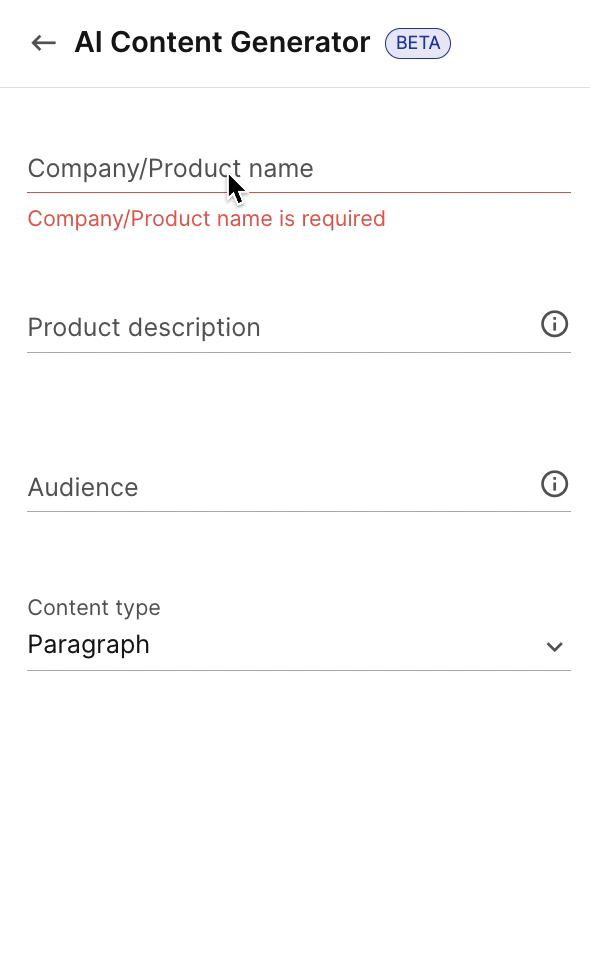 After you have done this, click the GENERATE button.
Please use the thumbs up and thumbs down buttons on the entries to let the AI know whether the generated text makes sense and is usable.
If you click on the plus icon next to one entry, it will generate a few new variations. You can also click on Generate more to generate more options to choose from.
If you click on one of the generated options to select it, it will replace the copy in the page element that you are working on so that you can see how they fit in with the rest of the page.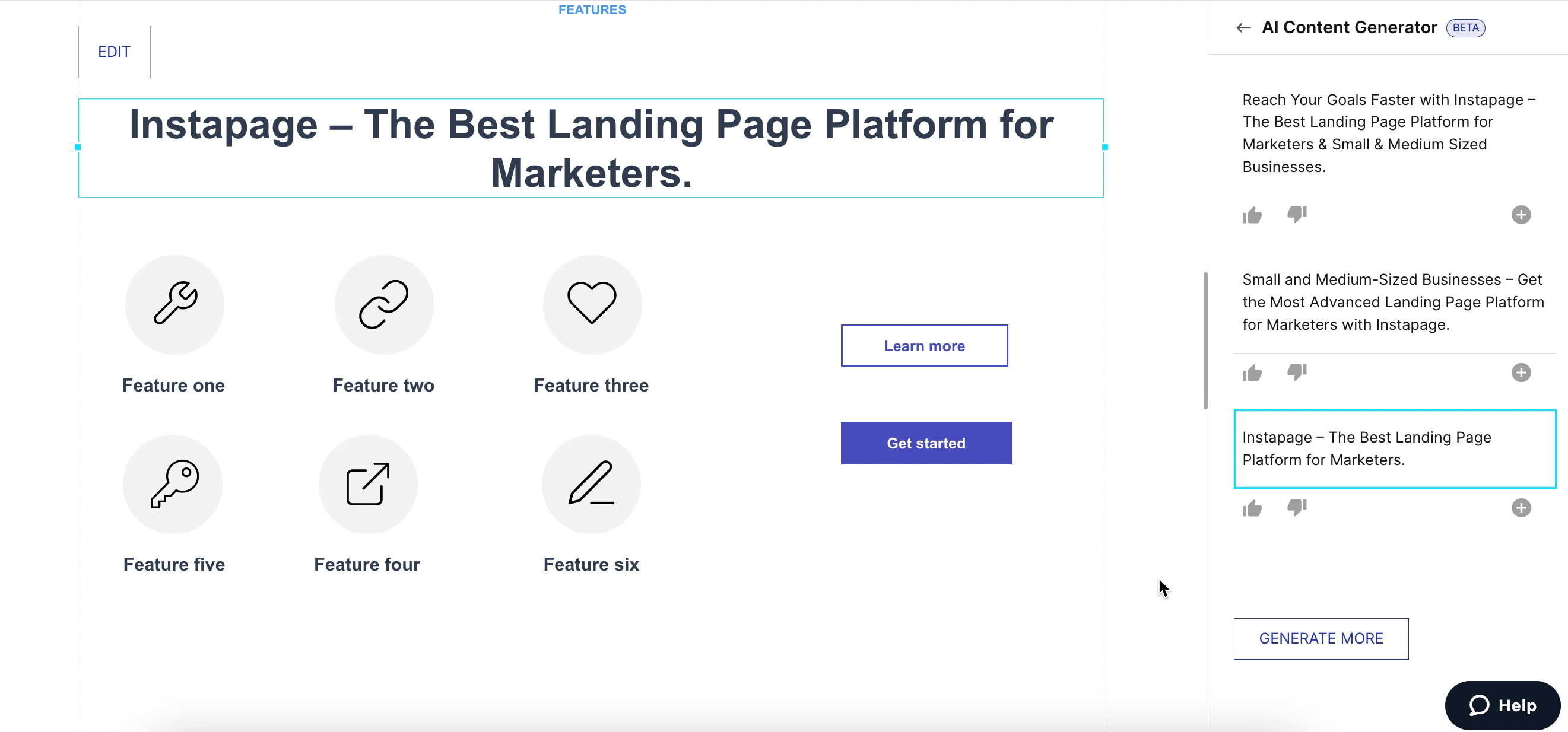 NOTE: As long as you are working on the same page in the same session, it will remember the company names and the other details that you entered in the first step. If you refresh the page or exit the builder, you will need to enter those details again the next time you use the feature.