! If you suspect that your account has been compromised, please reach out to our Support Team at help@instapage.com and include all the relevant details, such as what changes you noticed, the time frame, etc.
The first step towards securing your account would be to make sure that your email account is secure.
Enable 2FA if your provider has it, use a strong password, and always sign out without saving the password to the browser when you are using a computer that other people have access to.
It is a good idea to periodically check your email account and settings for unusual forwarding rules, authorized devices you don't recognize, and unauthorized recovery email addresses or phone numbers.
If you are sure that your email account has not been compromised, just the Instapage one, or if you forgot your password, you can reset the password from here: https://app.instapage.com/auth/lost-password
If you use Gmail, we recommend connecting your Google account to your Instapage account so that you can benefit from SSO (single sign-on). This saves you time in entering your password, but the most important added benefit is that Google has 2FA (two-factor authentication). This allows you to verify each new log-in with an SMS or approve it from a trusted device, minimizing the chances of someone else being able to access your account.
2FA is not enabled by default for Google accounts, but you can set it up by following the instructions here: https://support.google.com/accounts/answer/185839
To connect your Google account to your Instapage account, go to https://app.instapage.com/account and click on the CONNECT button with the Google symbol on the left.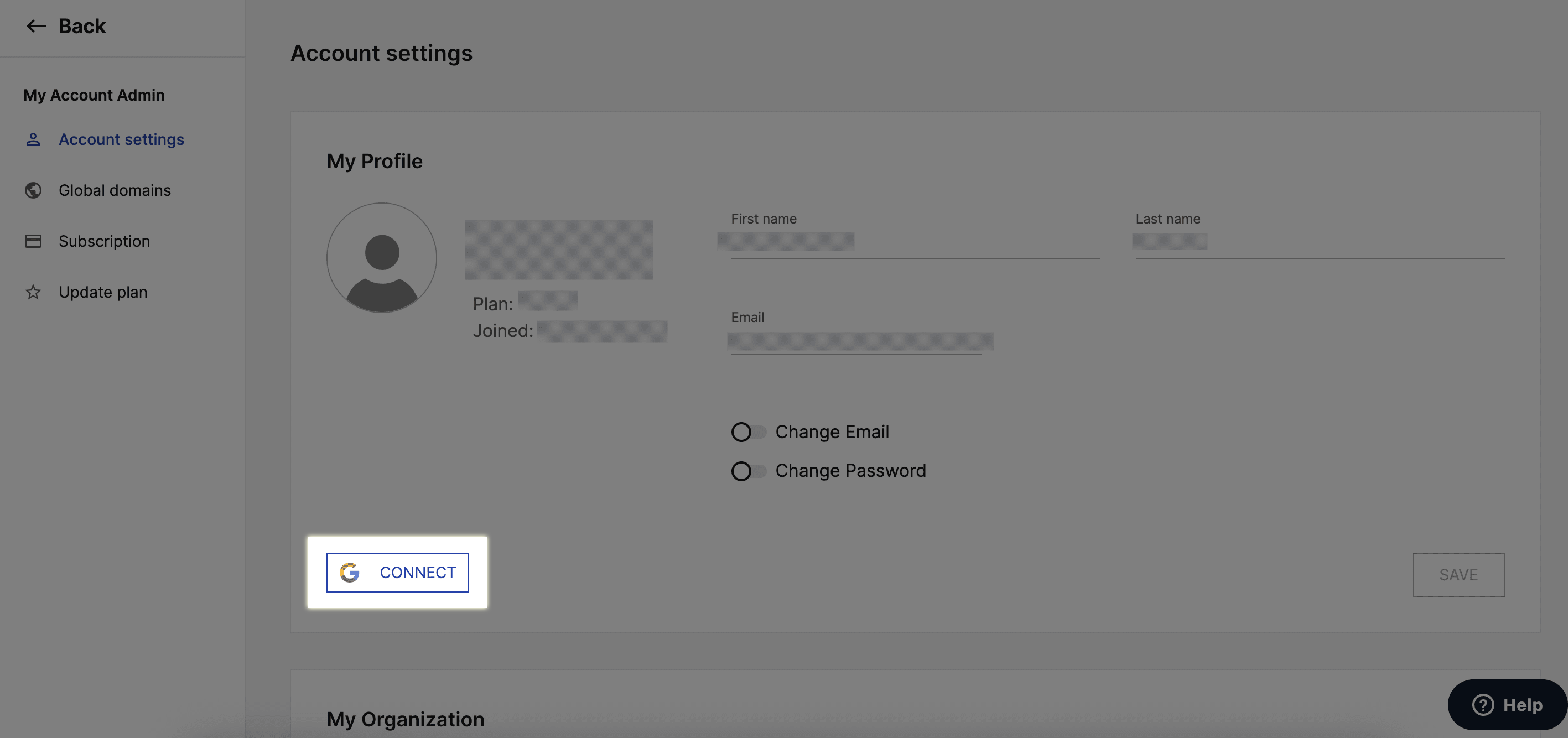 NOTE: If you signed up via Google and want to disconnect the account, make sure to set a password first! Click on Set up your password, enter one, confirm it, and then save. After you do that, you can disconnect the Google account.
When choosing a password for your Instapage account, it must be at least 12 characters long, contain at least one number and one symbol, and be different from your name and email.
These are the minimum requirements that our system imposes, but we also advise including differently capitalized letters, multiple words that are not related to your personal information, and using several numbers and symbols.
When you change your password, you cannot reuse any of the past 10 passwords that you have used in the past.
If you would like to change your email or your existing password to make it stronger, you can do so by clicking on the name of the current workspace at the top left, then My Account Admin > Account settings, or by following this link: https://app.instapage.com/account.