1. You will need to own a domain name and have access to its DNS settings. If you want to purchase a domain, click here. If you already own one, you will need to add it into Instapage and go into your domain registrar's DNS settings and create a new CNAME record.
You can find the step by step instructions for creating a CNAME record and pointing it to our server address here: Publishing on a Custom Domain (CNAME)
2. After you have done that, you will need to add your new subdomain to the Domains section of your Instapage workspace, by following the instructions here: Adding and Managing Custom Domains
3. Go to the page you want to publish, click on Publish Experience in the slideout, then click on Custom Domain, select your URL from the dropdown and publish the page.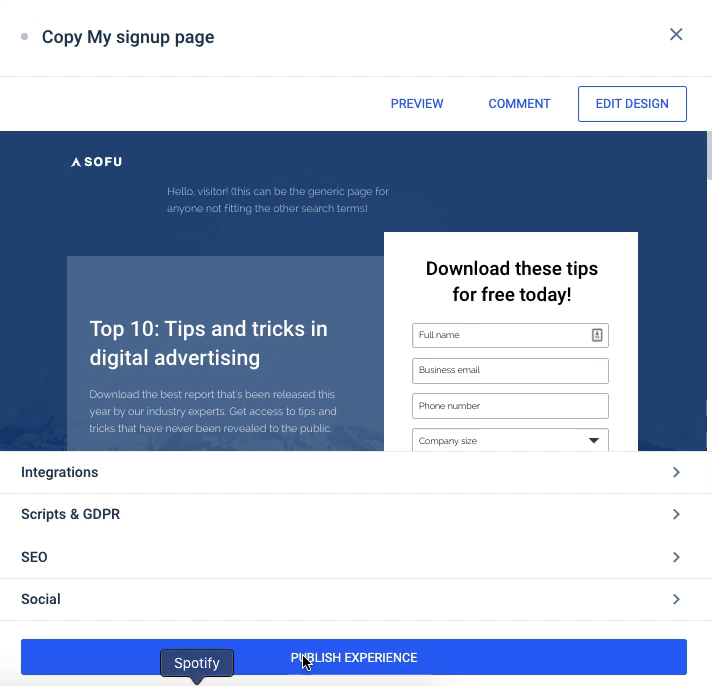 How do I unpublish a page?
Click on URL settings and you will be presented with the option to Unpublish the page.