If you need to add your billing information for the first time in order to upgrade your account to a paid subscription when the free trial ends, here are the steps to follow:
1. Click on the name of your workspace, then click on My Account Admin, then Subscription at the bottom.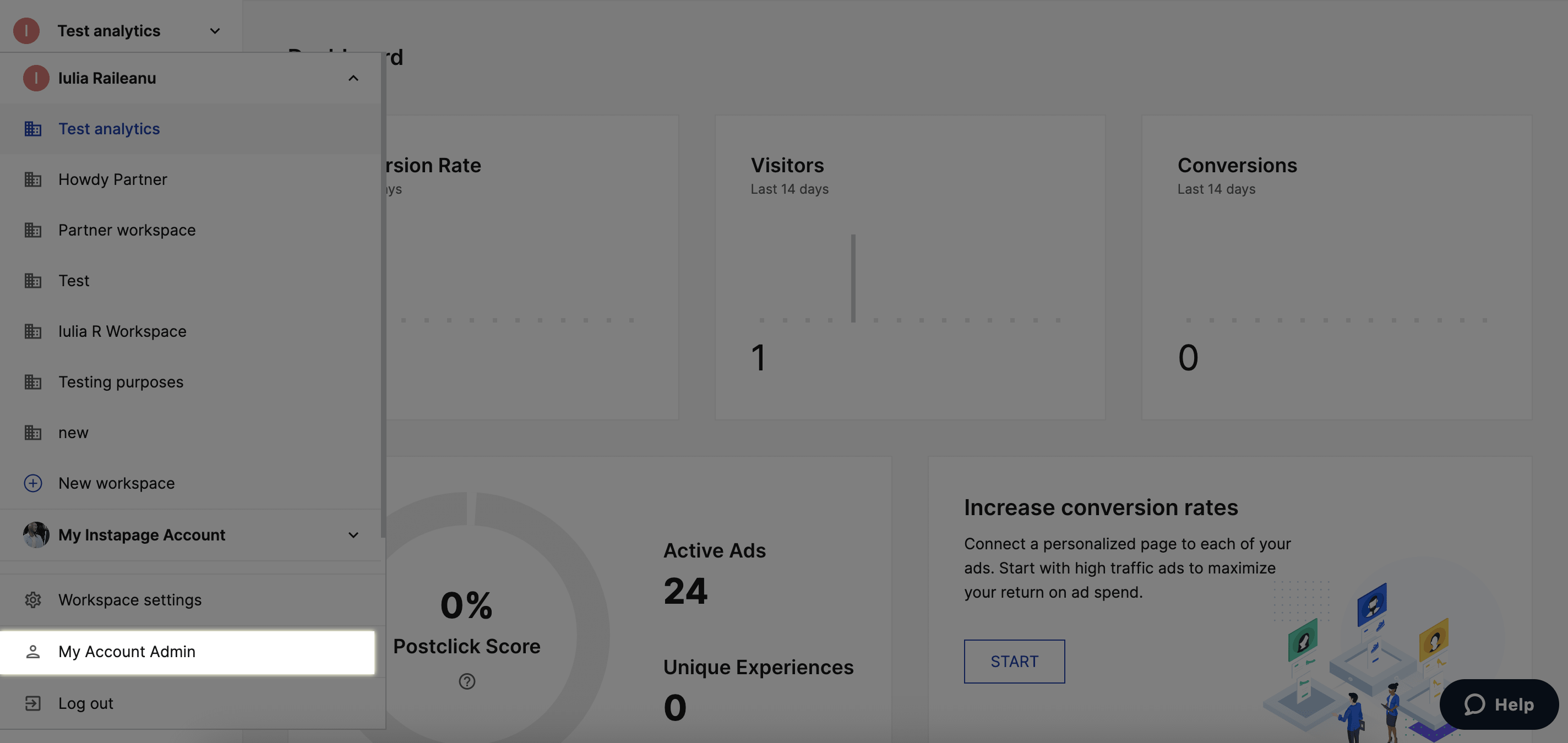 2. Click on Edit next to your credit card details, enter the new information and don't forget to hit Save afterwards.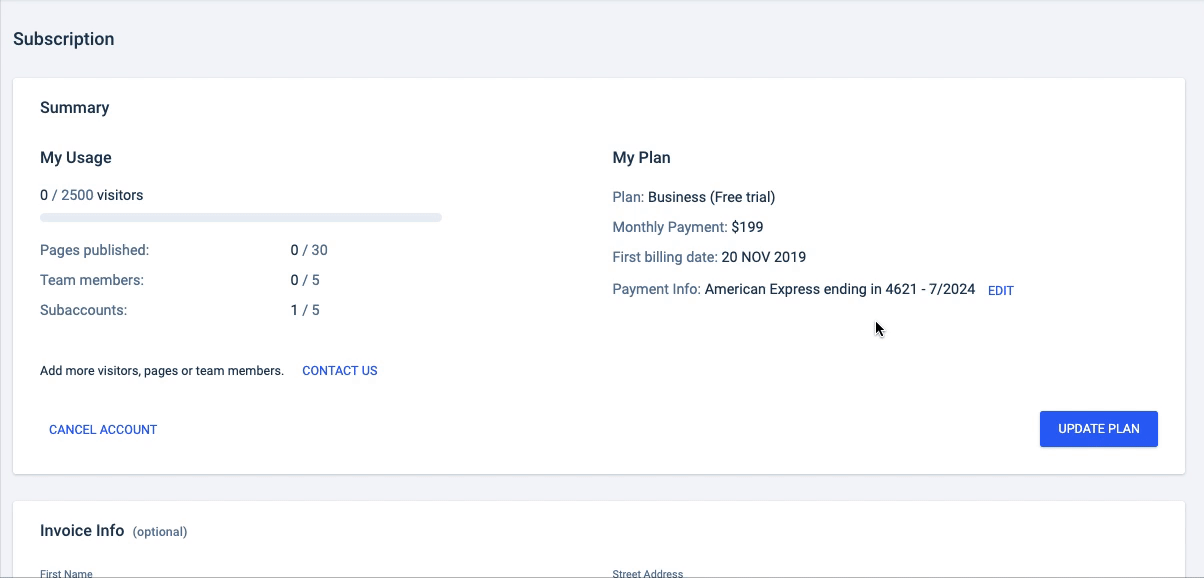 3. After you saved the Billing Info, you can enter the necessary information for us to generate an invoice in the next section, Invoice Info.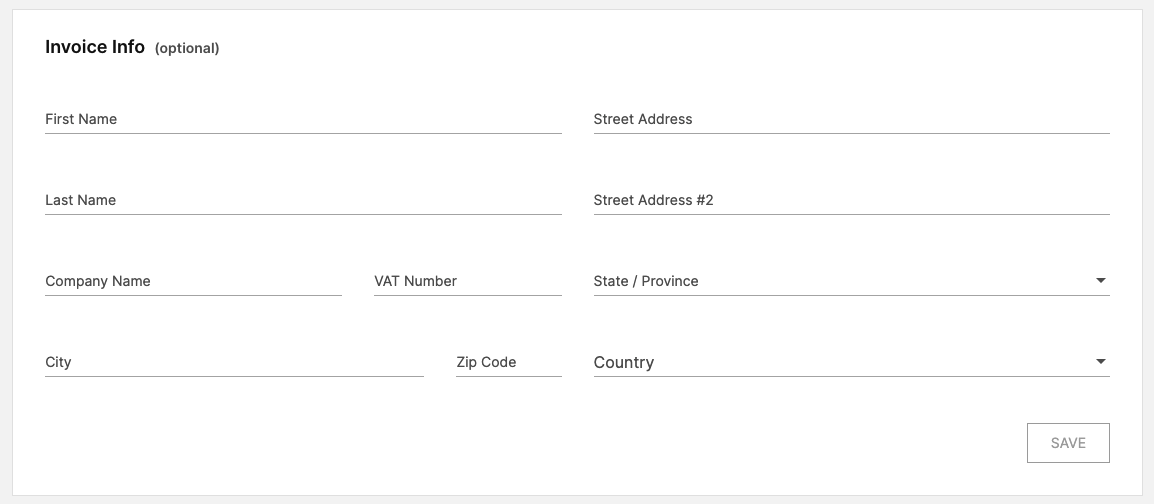 Once you start being charged for your subscription, you will be able to see the proof of payment in the section below, at the bottom of the Subscription section.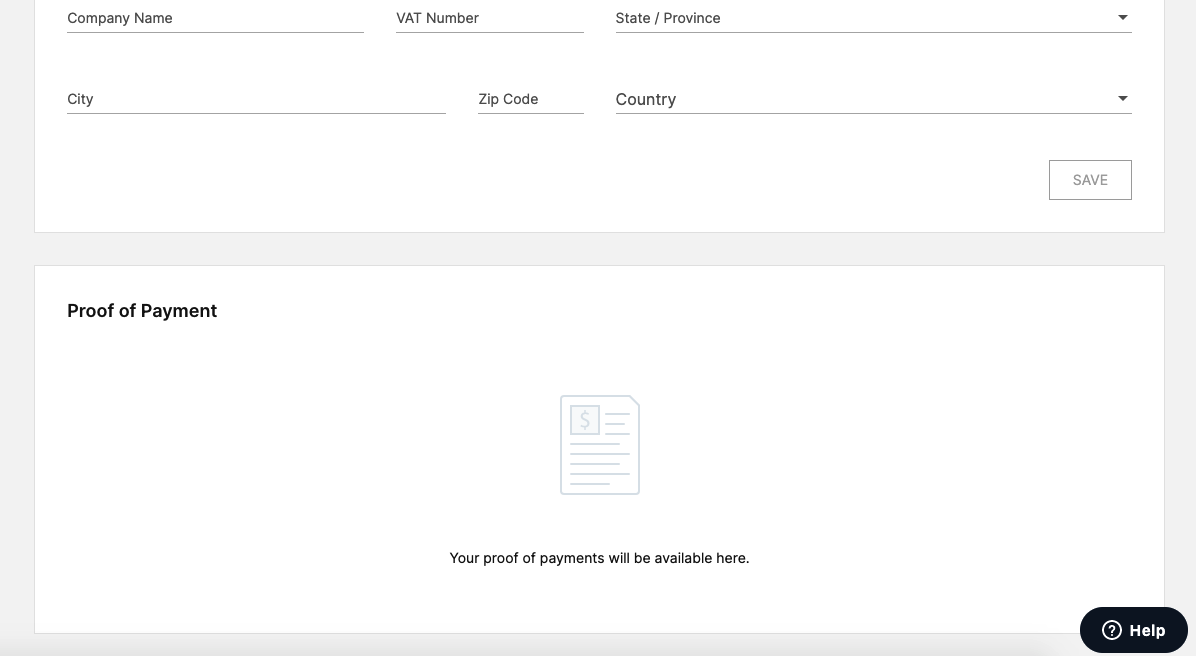 If you want to download an invoice you can do so from the file icon at the end of the row: