The tab on the left called Landing Pages is the place where you can create a new page, manage existing pages, and also where you can sort them into groups.
To create a new page, just click the button on the left and you will be presented with several options. See the article linked above for more detailed instructions.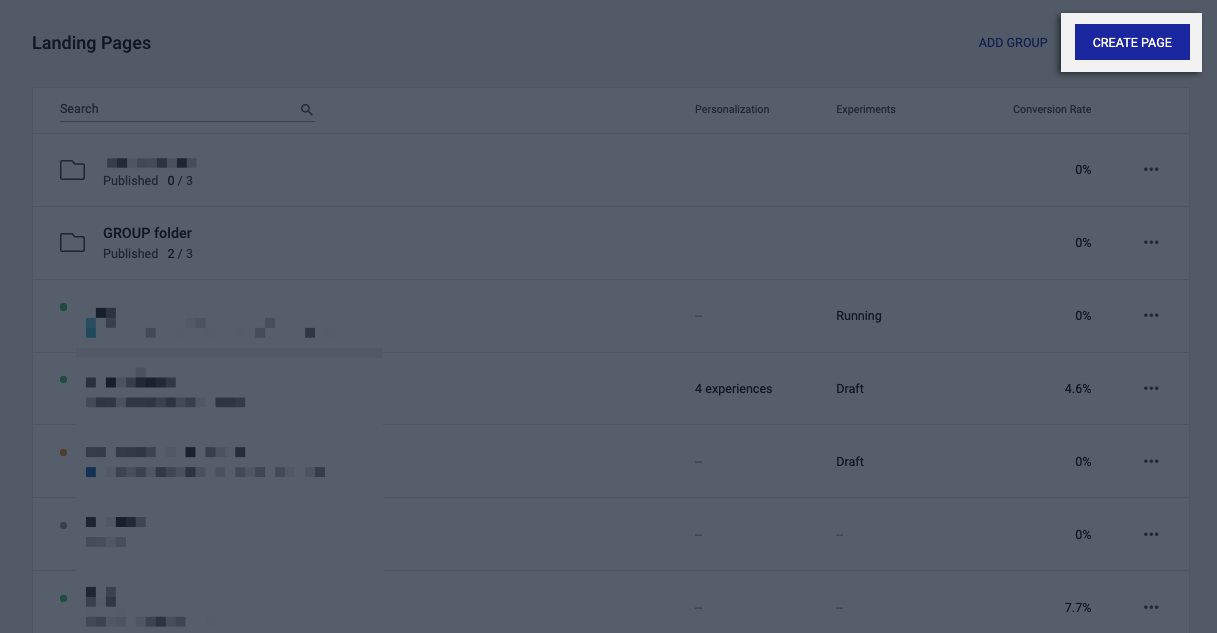 2. Creating a new group
If you want to group your landing pages into folders, click the Add group button.
Then you can move a page into the new group either by clicking and dragging it or by clicking the three dots next to the page, selecting the Add to group option, then choosing the group from the list.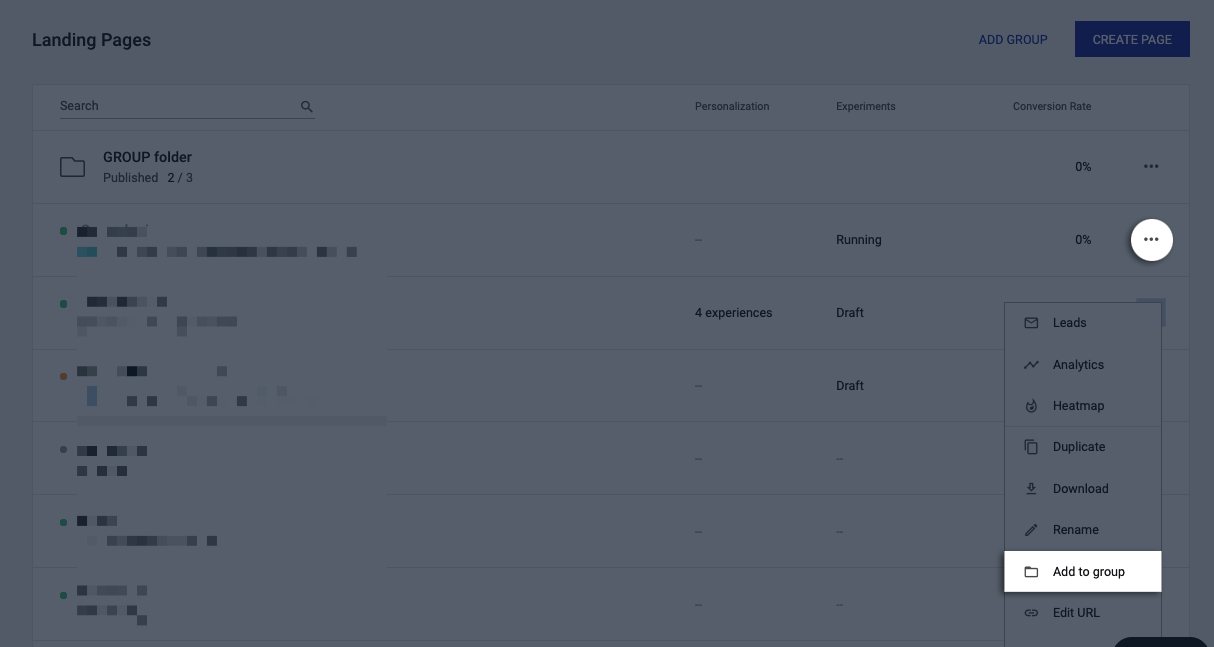 3. Managing your existing pages
You can manage your existing pages by clicking on the same three dots next to a page, which will present several possible actions. See the dedicated article for details.
4. Viewing leads
You can view the leads generated by one of your pages by clicking the three-dot menu on the right and then selecting Leads.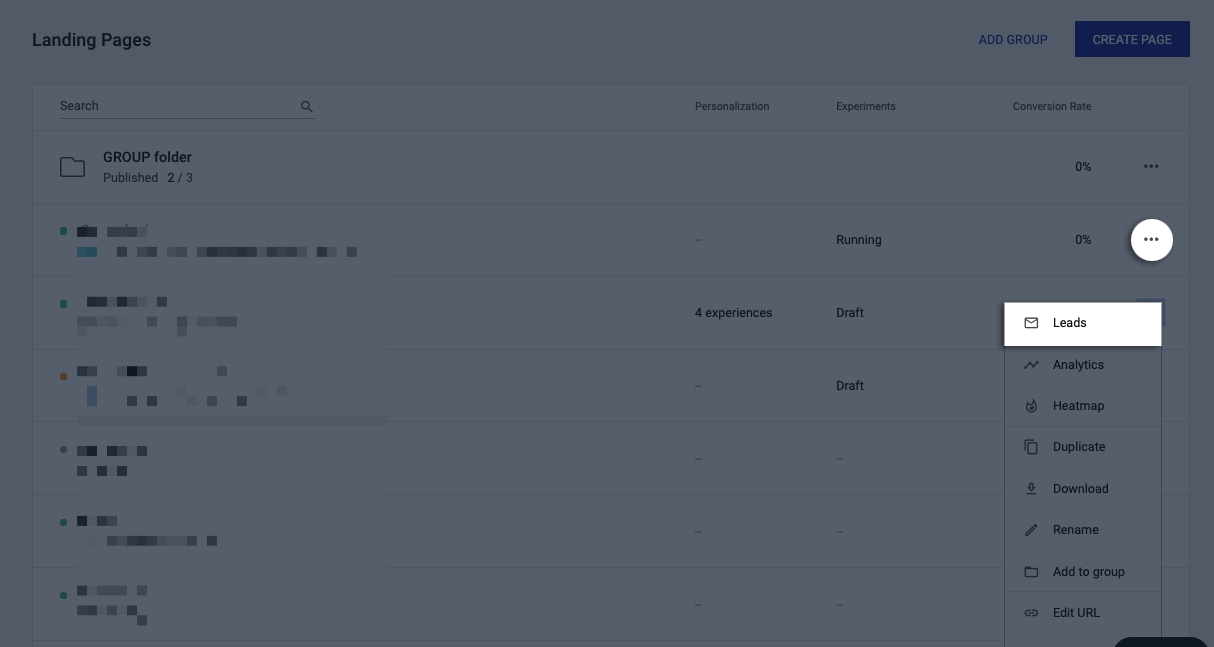 5. Searching for a particular page
You can use the search bar at the top of the list to search for pages by name or by URL. Start typing parts of the name/URL and the list below will automatically update with a view of the pages that fit the search.
6. Experiments and personalization
In the middle columns, you can see how many personalized experiences a page has, and if it has a running or a draft experiment. Clicking on the information displayed here will take you to the Personalization or the Experiments tab for that particular landing page.