When clicking Publish in the builder after you're done working on your page, you're presented with multiple publishing options. One of those is "Demo Page".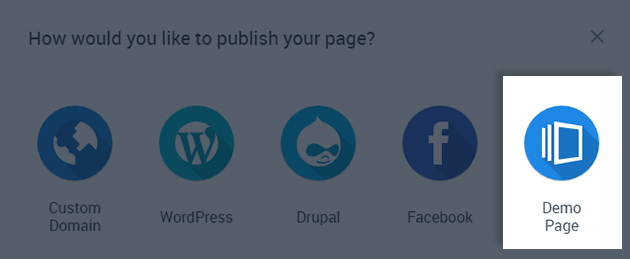 We offer this subdomain in order for you to be able to test your page before you publish to your own custom domain.
We do not recommend running ads to a pagedemo URL!