Microsoft Ads lets you track conversion goals and create remarketing lists with Universal Event Tracking (UET). To do this, first you need to create a UET tag following these steps:
In your Microsoft Ads account, go to the "Campaigns" tab and click "Conversion tracking";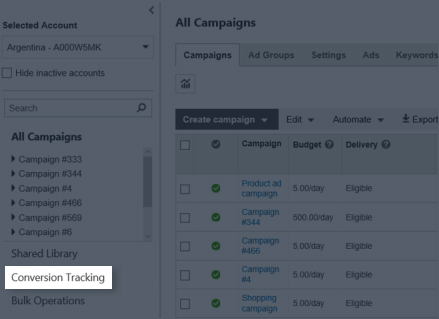 2. Under Conversion Tracking, click UET tags;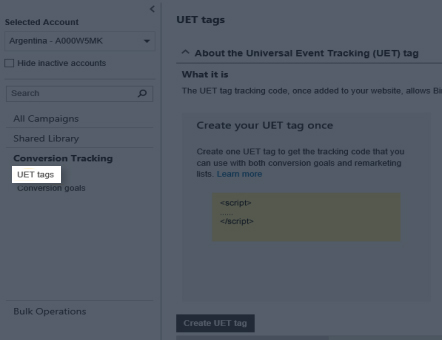 3. Click "Create UET tag" and enter a name relevant to your landing page;
4. Click "Save" and copy the generated code;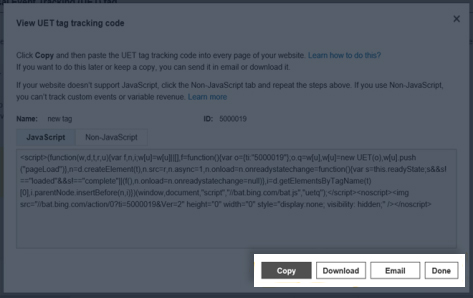 5. Go back to the Instapage builder and paste your UET tag tracking code in the Javascript - Head section.
6. Now you need to create a conversion goal. To do this, go back to Microsoft Ads, to the Campaigns tab and click Conversion Tracking;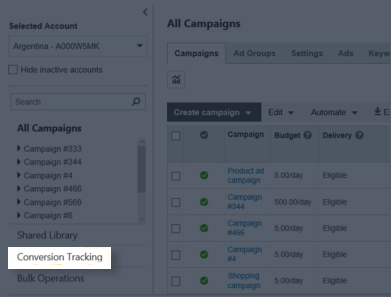 7. Under Conversion Tracking, click Conversion Goals > Create conversion goal;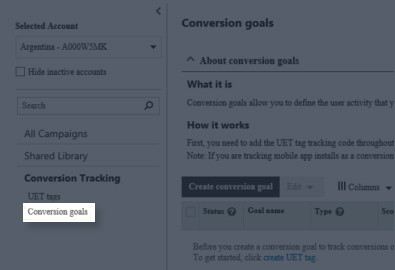 8. Enter a relevant name for your goal and select the type of conversion you want.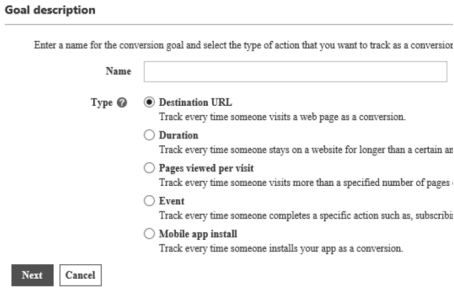 You can read more about Microsoft Ads conversions here: https://d.pr/cEXDGo.
Note: While we try to keep all of our instructional articles that involve third-party services up to date, sometimes they make changes to their platform of which we are not aware and, as a consequence, the user interface may differ from the provided screenshots.