In order to integrate your landing page with GetResponse, click on Settings and select Integrations, in the top right corner;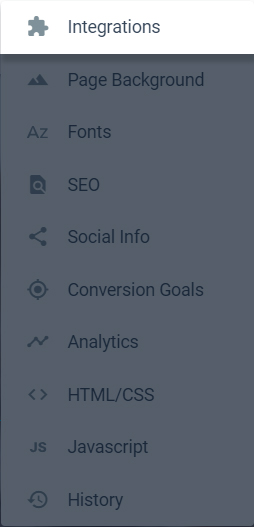 Now you need to select GetResponse from the top menu;

Add your API key to connect to your GetResponse account;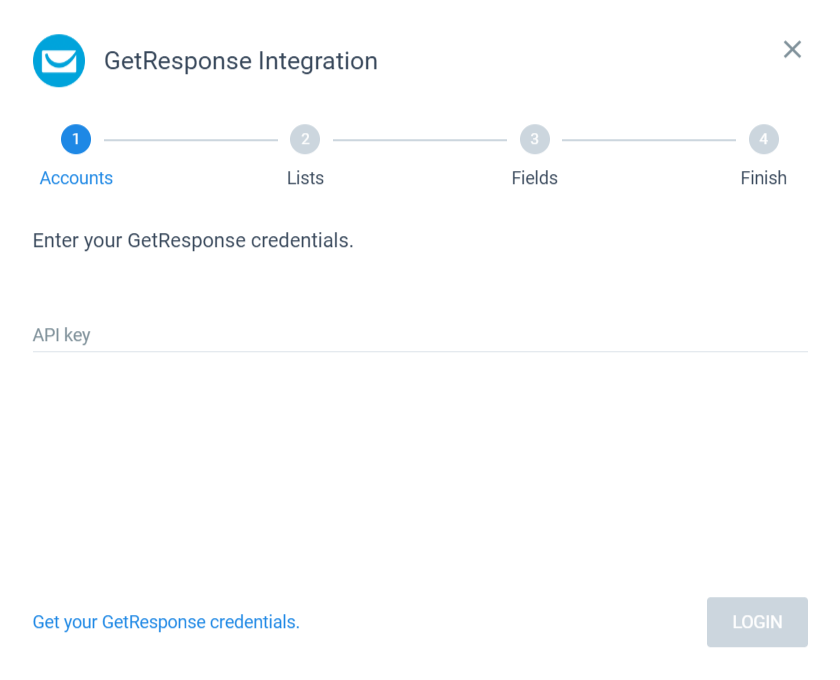 Go to this link to get yor GetResponse credentials.
After you've signed in, you will have to select the GetResponse Account, then click Continue;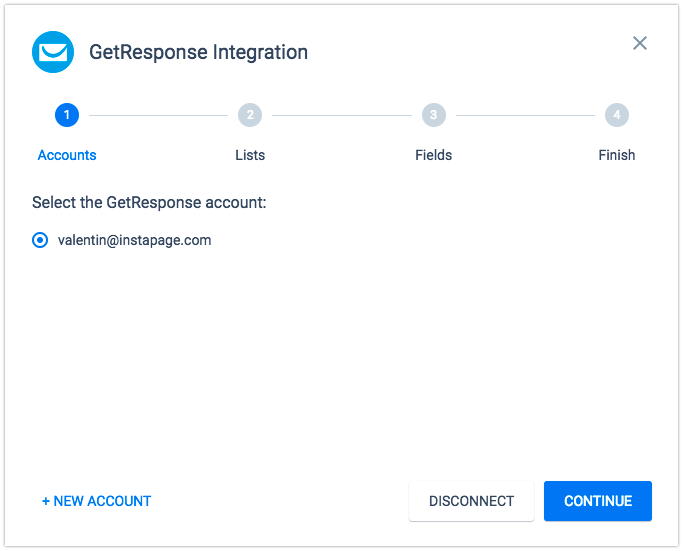 On the next step, you can choose the list you want to send the leads to;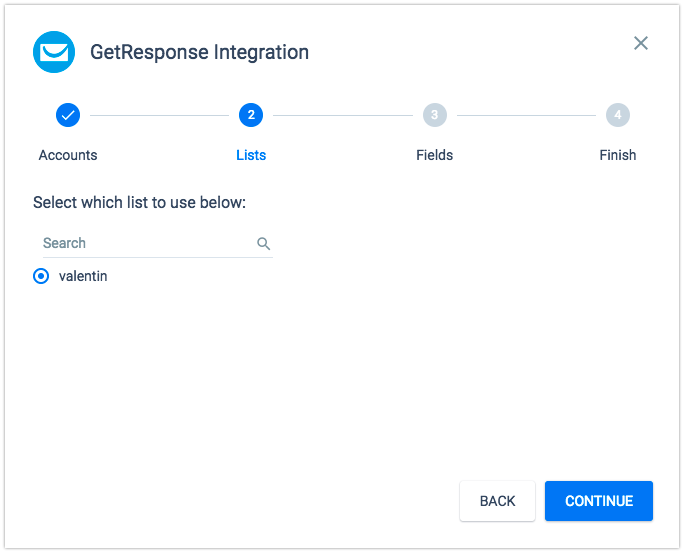 Now, you have to map your Instapage fields to the GetResponse fields. After you map all the fields from Instapage, click Continue;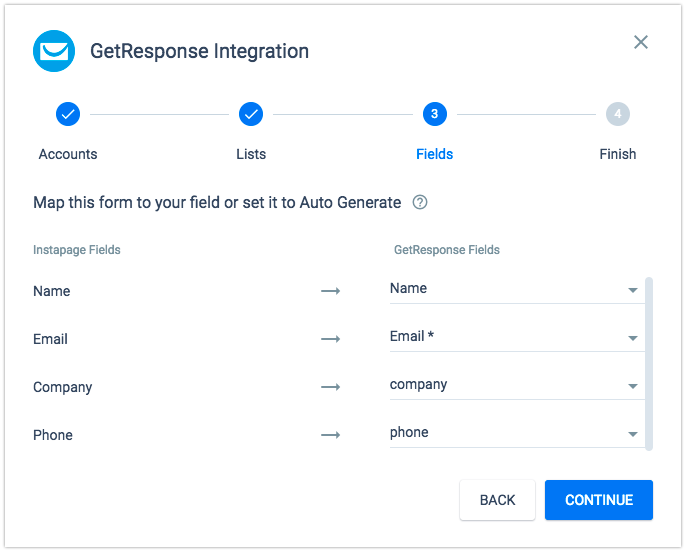 And that's it. If you went through all the steps, you should see this confirmation message. Click on Finish, then save and update your page.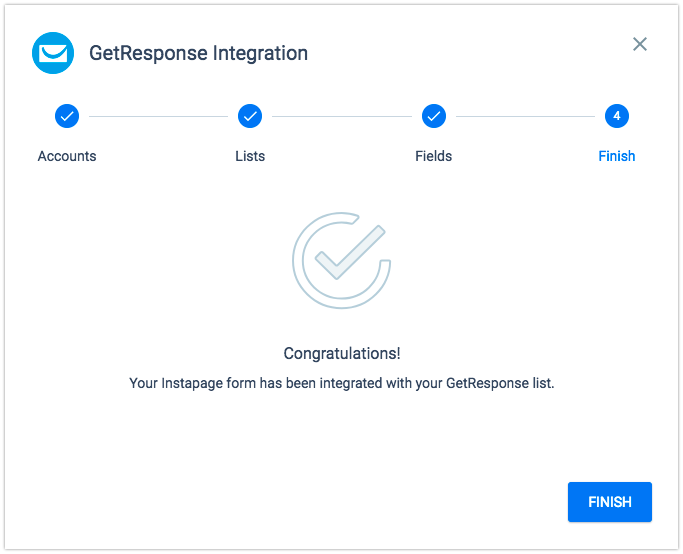 Note: Make sure to test the integration with different email addresses because if you submit the form multiple times with the same email address the integration will flag the email as a spam.