For the integration to work you will need the API key from Salesforce CRM that can be accessed only by Salesforce Enterprise users or above.
In order to integrate your landing page with Salesforce, you need to click on Settings and select Integrations from the menu;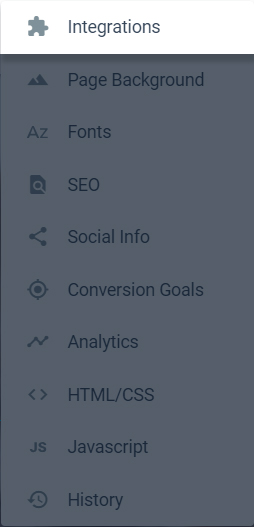 Now select Salesforce from the top menu;

Sign in to your Salesforce account;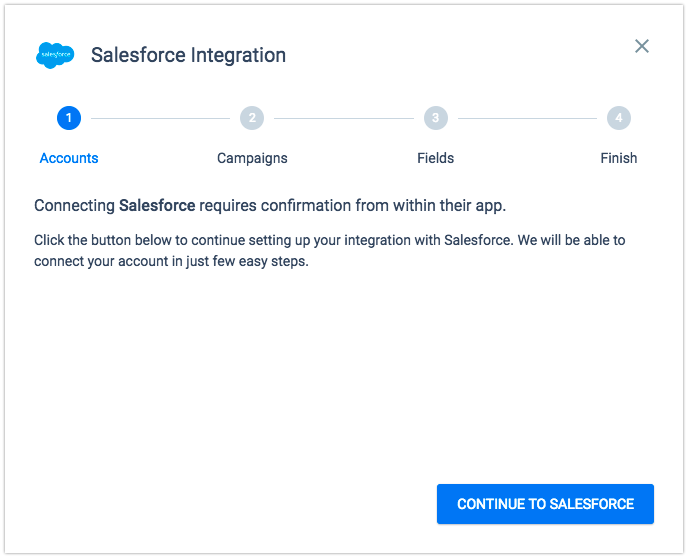 Then select your account from the list and click Continue;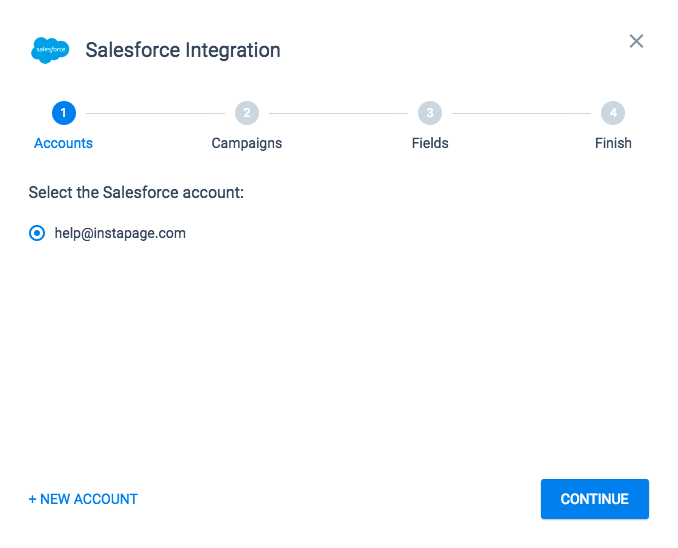 On the next step, you can choose the campaign you want to use;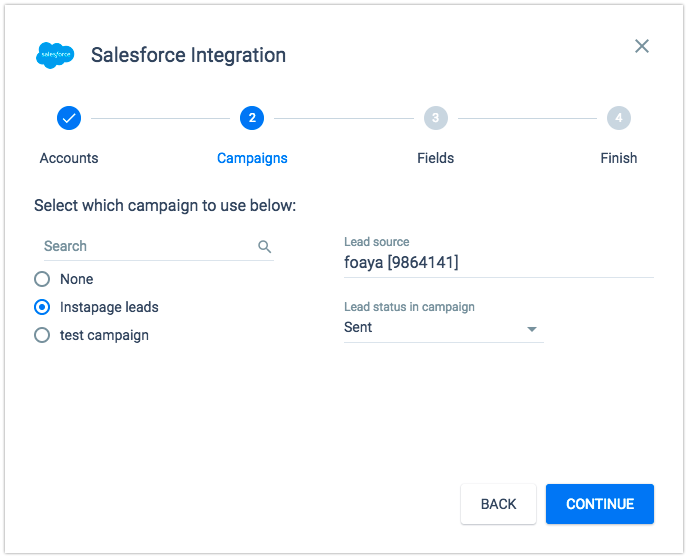 Then you need to map your Instapage fields to the Salesforce fields and click Continue;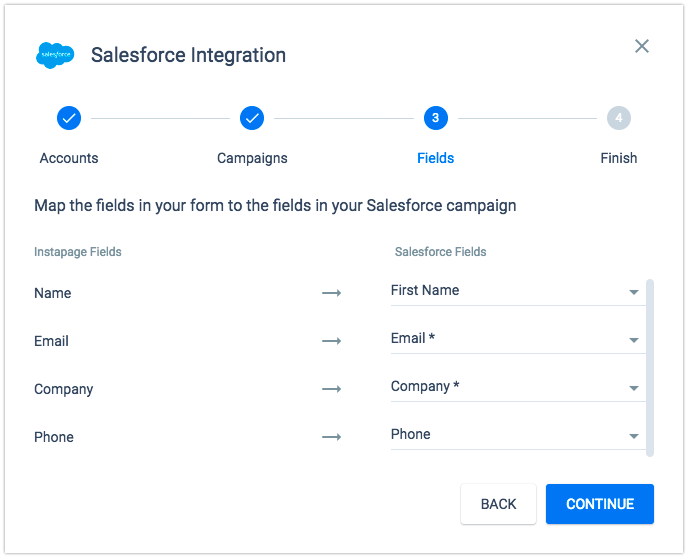 Some of the fields are marked as required on Saleforce's end, but are not mandatory for our integration to work (Lead ID, Deleted, Full Name, Unread by owner, Created Date, Last modified date, System modestamp).
And that's it. If you went through all the steps, you should see this confirmation message. Click on Finish, then save and update your page.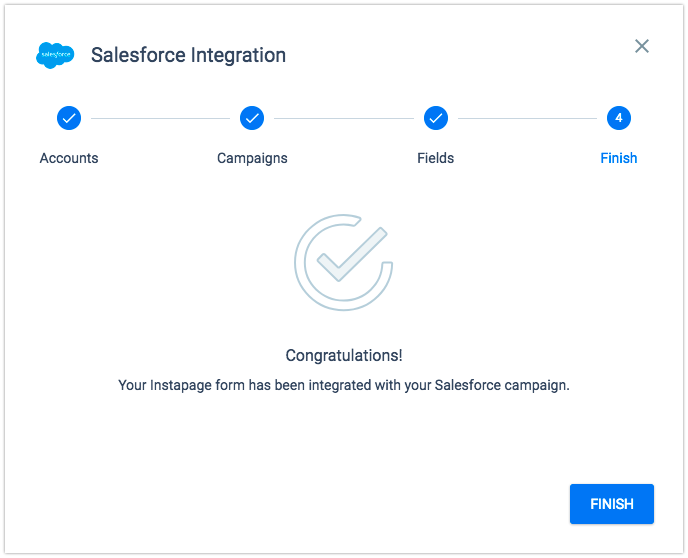 Note: Make sure to test the integration with different email addresses because if you submit the form multiple times with the same email address the integration will flag the email as a spam.