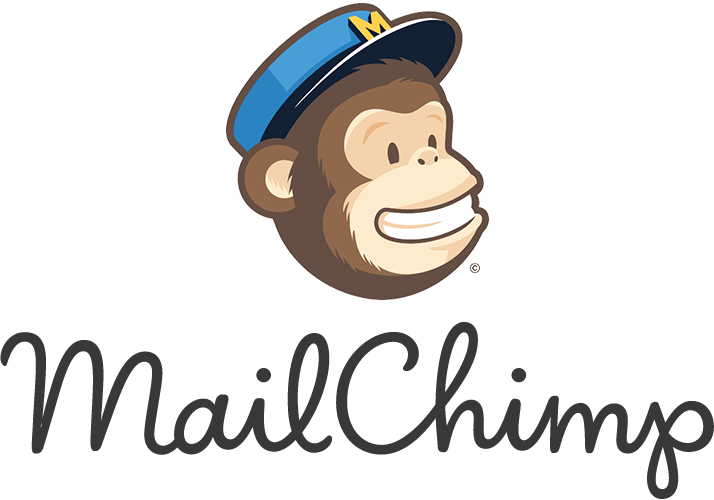 While in the Landing Pages list, click on the name of the desired page and select Integrations -> Form Integrations: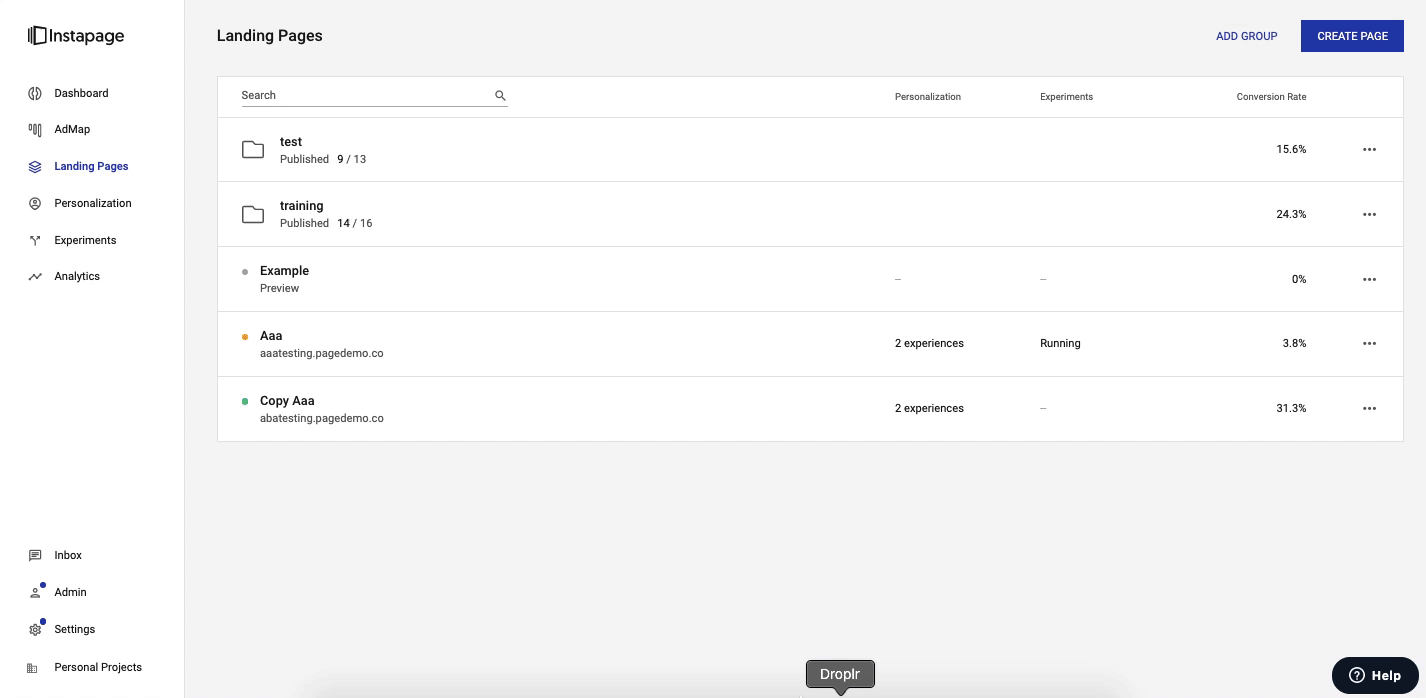 If you have already connected your MailChimp account to Instapage, you will see it here and you can select it. Otherwise, you will see this screen and you can go to the main Integrations Dashboard to connect.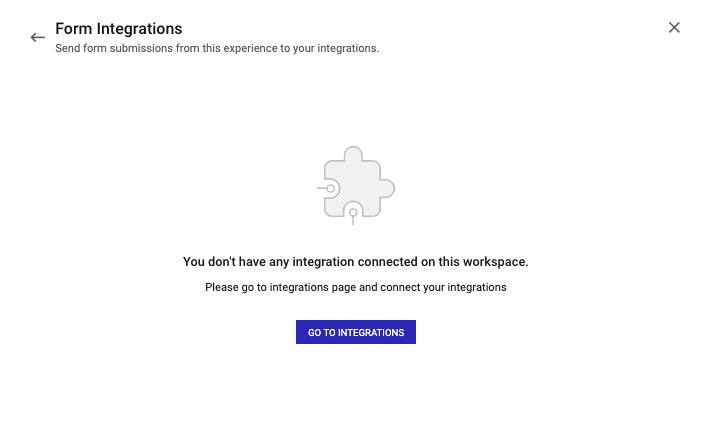 If you go to the main Integrations dashboard to connect, look for MailChimp in the page integrations list.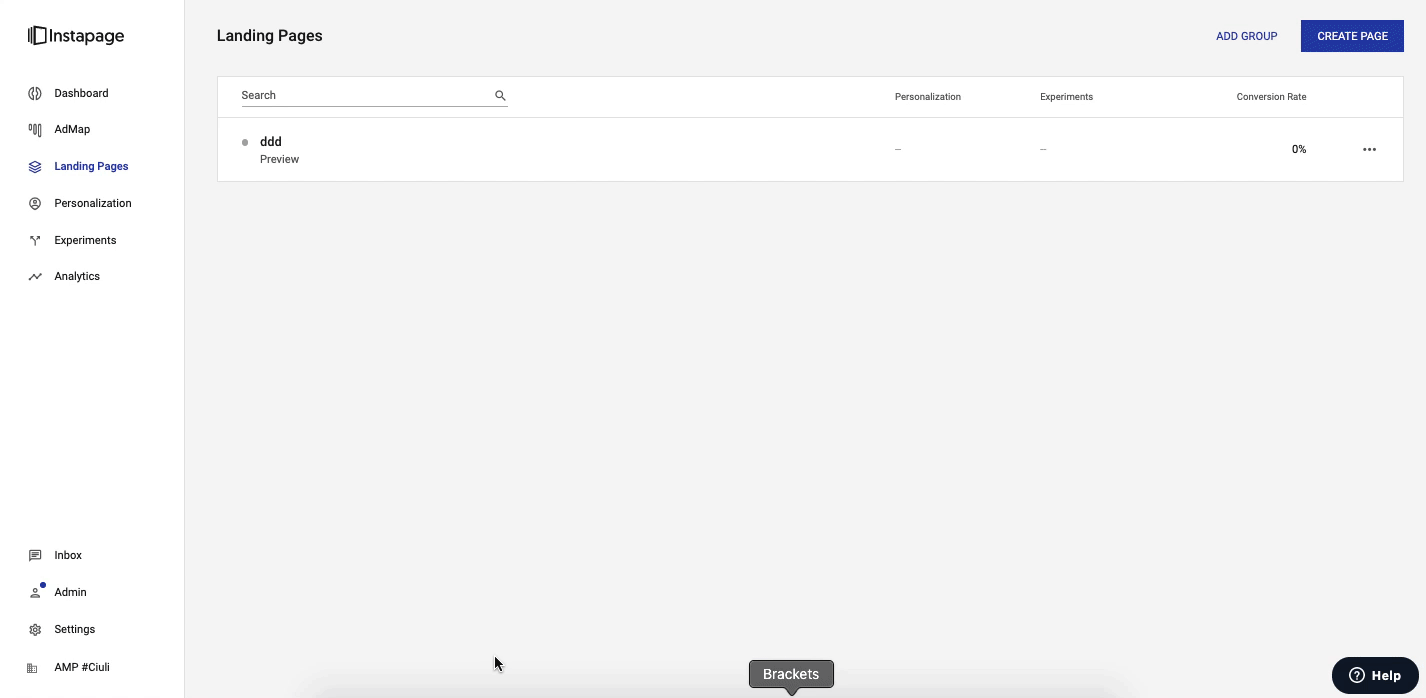 Sign in and connect the account. This step is done once per workspace. When you have connected the account, come back to the slideout menu for the page you want to integrate with MailChimp and continue with the steps below.
Our direct integration is using the API of MailChimp and in order to correctly connect your MailChimp account, you need to be the MailChimp account owner or a team member/user with API permissions.
NOTE: Only one account can be connected at a time, even if you have the option of adding more accounts to the list.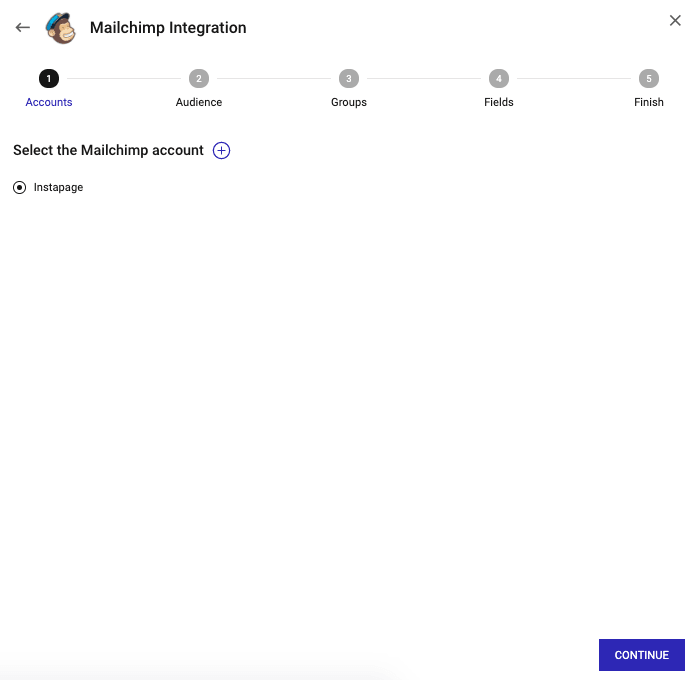 On the next step, choose which audience you'd like to send your leads to and what type of Opt-in you wish to require.
If you'd like to learn more about MailChimp's opt-in settings I suggest you read this: Opt-in vs. Confirmed Opt-in vs. Double Opt-in
If you don't have an audience, now is the time to create one!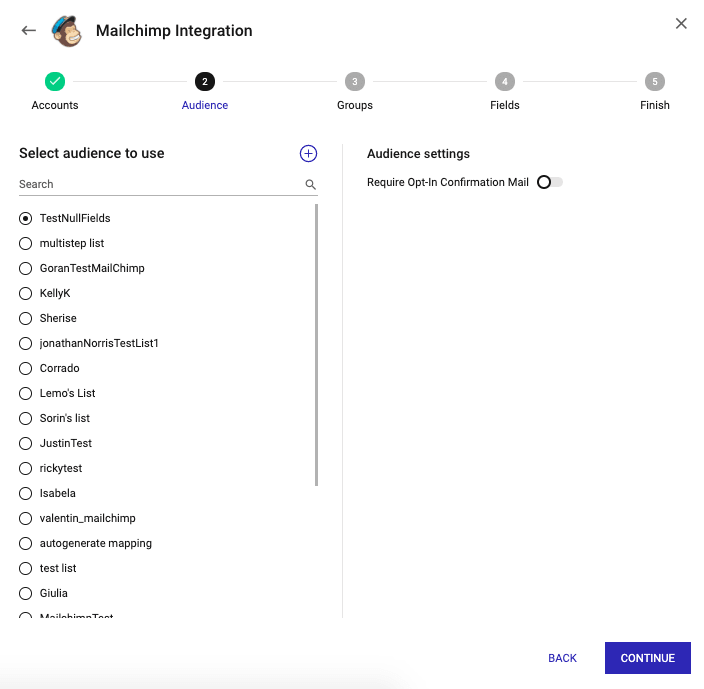 In this step you can choose a group, if you set one up in MailChimp;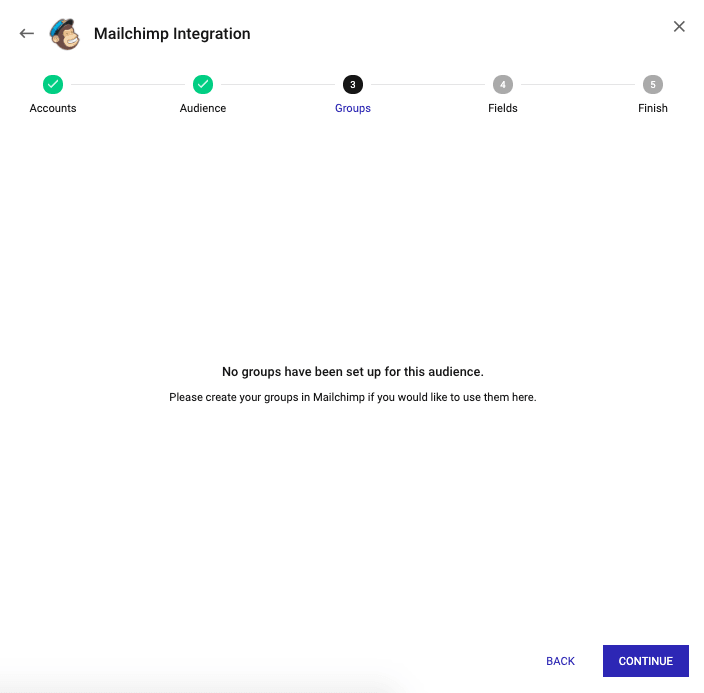 Now, you have to map your Instapage fields to the MailChimp fields. After you map all the fields from Instapage, click Continue;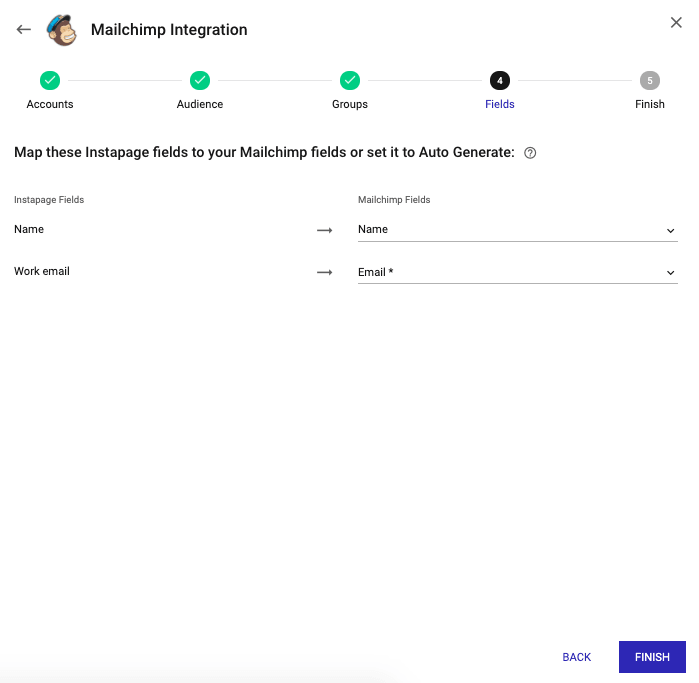 Make sure all the MailChimp fields marked with an asterisk (*) are mapped in order for the integration to work.
If you map a field with the [None] option, the data submitted in that field will not be sent to MailChimp.
The Auto Generate option will create a text field inside your integration.
If you map an Instapage field with a field from your CRM side that has predefined options/values, then the field from Instapage side must have those exact same predefined options/values, and it is recommended for the fields from both sides to be of the same type.
And that's it. If you went through all the steps, you should see this confirmation message. Click on Finish, then save and update your page.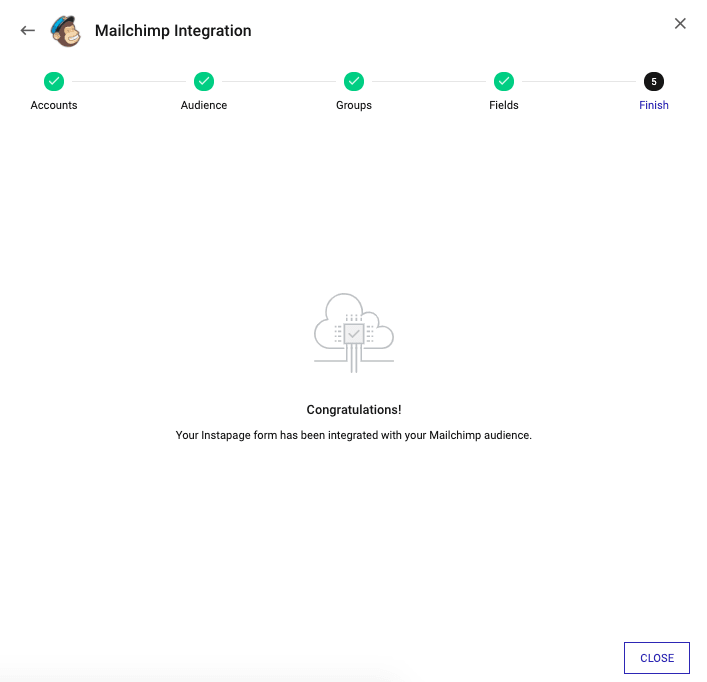 Important Notes:
- The integration only works on the live URL. It can not be tested on the preview mode. When testing on the live URL, make sure that your browser is not displaying an older cached version.
- Make sure to test the integration with different addresses because if you submit the form multiple times with the same email address the integration will flag the email as spam.
- Always test your integration with real email addresses as some systems recognize fake emails.