NOTE: Signup attempts, login attempts, and password retrieval attempts are limited to 10 failed ones in 10 minutes. If the limit is reached, you must wait one hour before trying again.
If you forgot your password and can't log into your account, there is an easy way to reset it.
1. Go to the Instapage login page: https://app.instapage.com/auth/login
2. Click on the Forgot Password? link at the bottom of the login form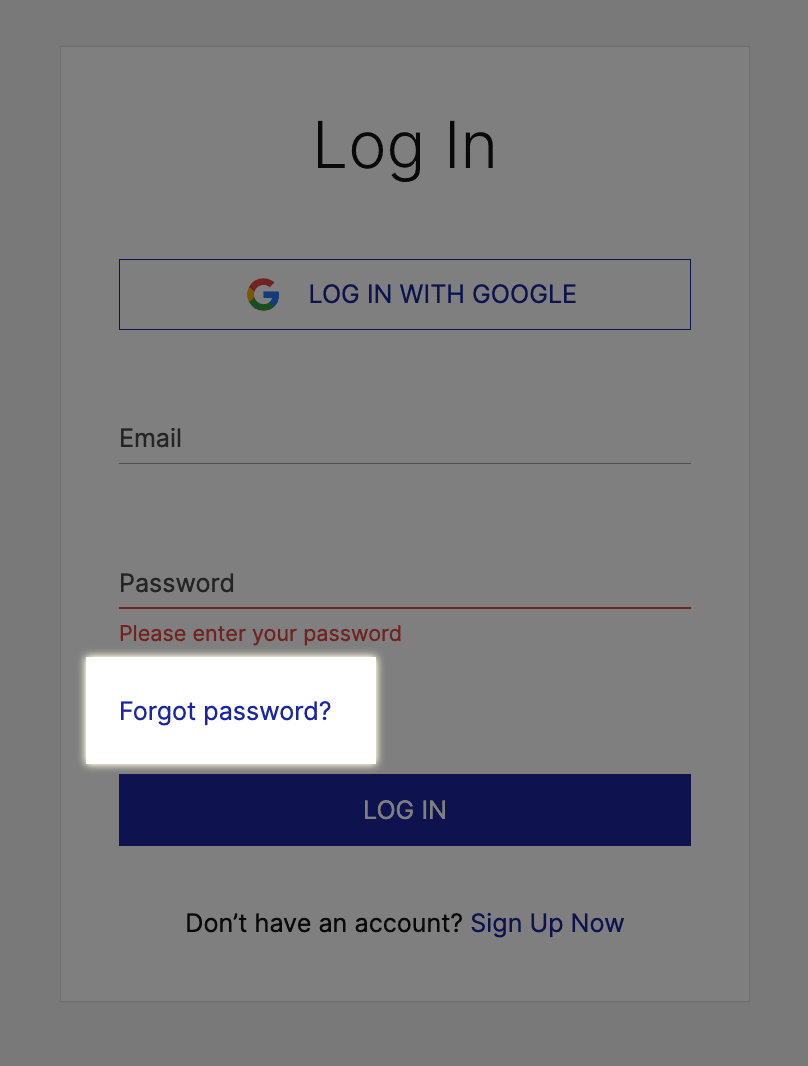 3. Add the email that you used when signing up and click Reset password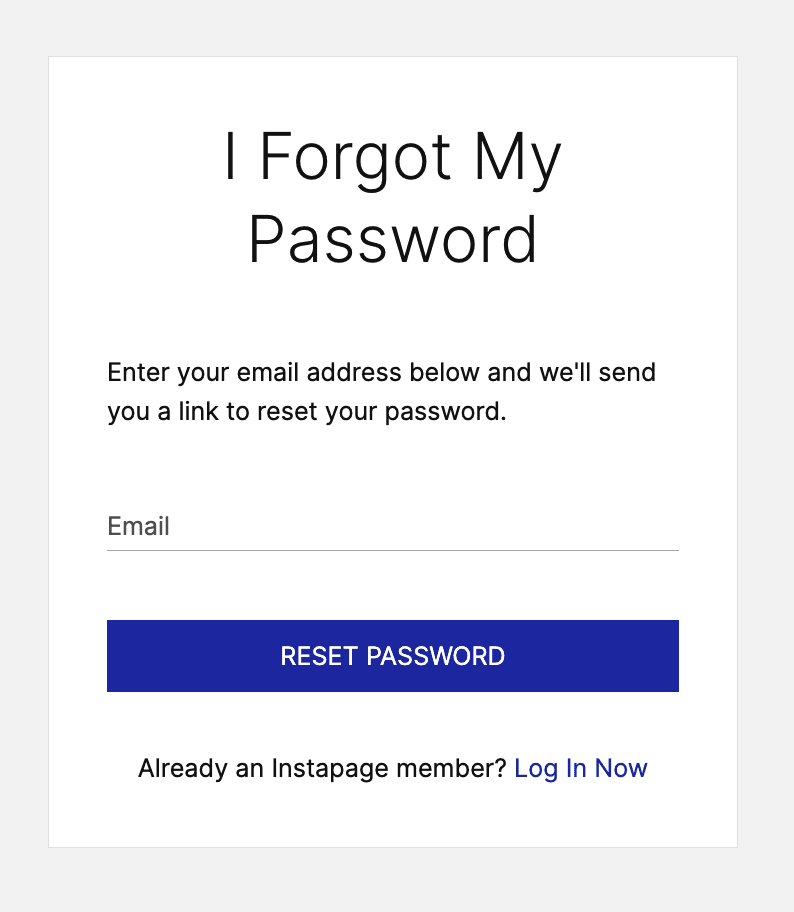 4. We will send you an email with a link to reset your password
5. Click on the link in your email and enter your new password.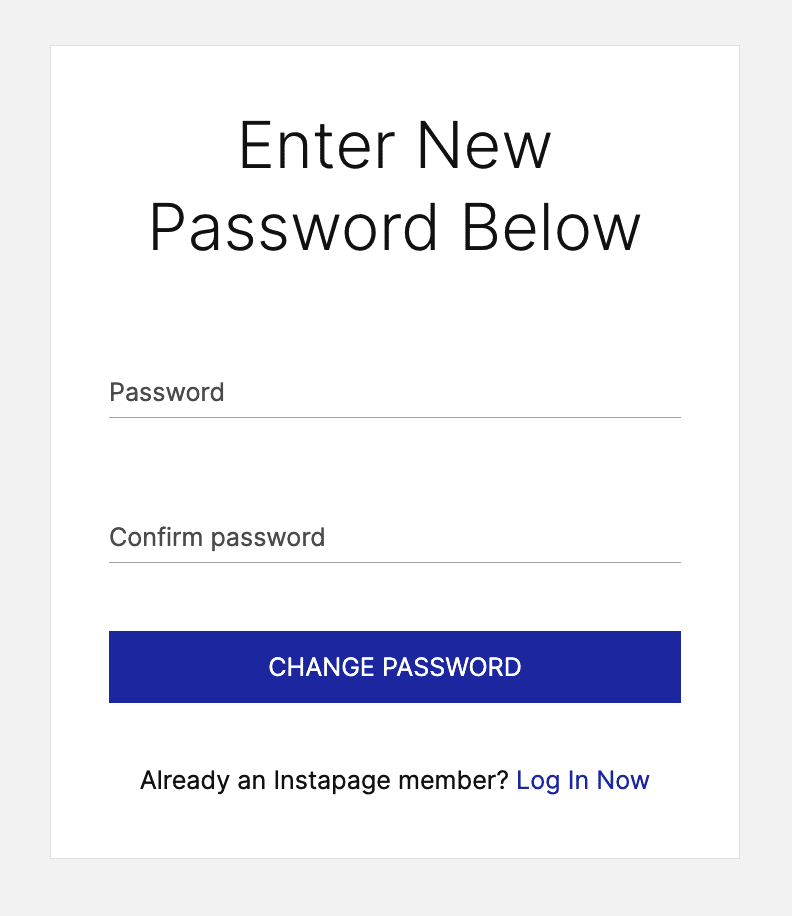 Your password must be at least 12 characters long and contain at least one special character or a number.