In this example, we created a dropdown in the form called "My Dropdown", and we added three options: "Option 1", "Option 2" and "Option 3".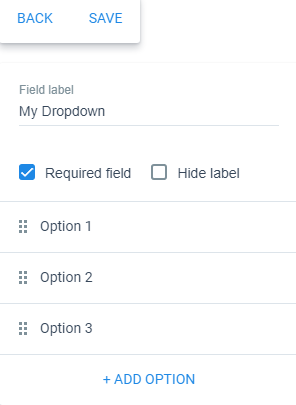 We set it up so that if the visitor selects "Option 1" it will redirect him to our main website https://instapage.com. For "Option 2" we will send him to our Help Center -https://help.instapage.com/hc/en-us and "Option 3" will redirect to this article.

This is the code that you will need to add to Settings -> JavaScript, Header section:
You will need to change the names "Option 1", "Option 2" and "Option 3" with your drop-down fields names and the URLs with the ones you want these fields to redirect to in your case.
Just keep in mind you also need to set a default redirect to one of the URLs you will add in the code. Click on the form, select Edit, then go to Submission, select Outside URL and enter your URL.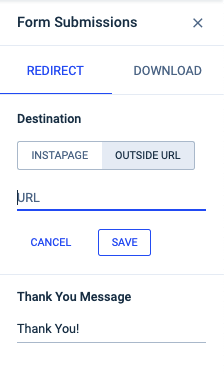 NOTE: It is mandatory to set the default redirect as an outside URL in order for this to work, even if the page is an Instapage page.
NOTE: This code does not work for multistep forms.
You can see a live example below:
In case you need help with a custom functionality or any code customization that is not provided through our Help Center articles we have a Professional Services team that can help our Enterprise users. The Enterprise Solution includes Professional Services as well as additional features and services that can be seen here: https://instapage.com/enterprise-benefits