Team members can have different access to an account. Here are all the permissions and restrictions for each type of team member.
Setting Permissions roles are available as follows:
Viewer: is the most limited role; the new team member will have view-only access to your pages;
Editor: will allow the team member to edit your pages and make other kinds of changes in the account that do not affect live pages;
Manager: is given full access to your account except for the billing information, the Audit Log, and Domain Access;
Owner: has access to everything that is in the account, in all of the workspaces, and can do anything.
The account can have only one owner, but any of the available team member spots (as allowed by the subscription) can be filled with any combination of team member levels.
Adding and removing domains

Workspace and team member management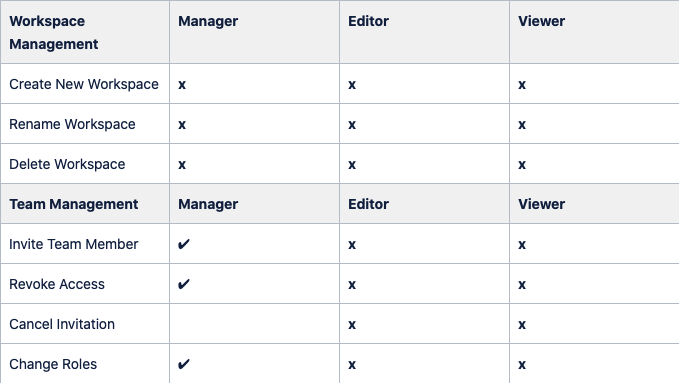 Note: Managers can revoke access for or change the permission level of viewers and editors, but they cannot make them have Manager permission. Also, they cannot invite, uninvite, or change the permission level of other managers.
Using the page builder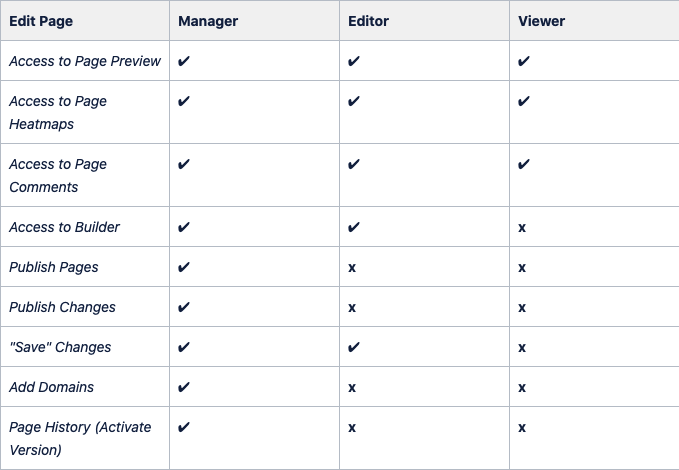 Integrations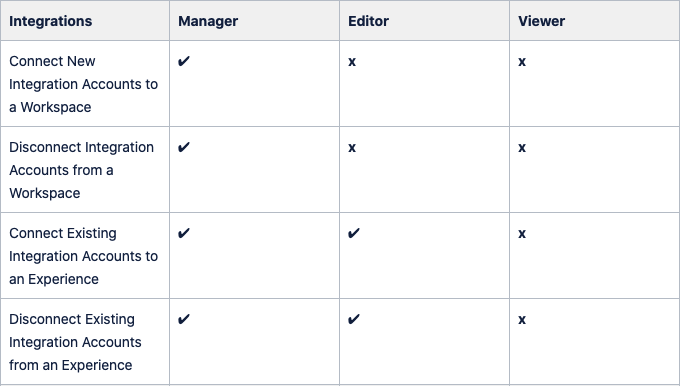 Note regarding integrations: Editors can connect or disconnect an integration from an experience, they can save that change, but they cannot update the change to the live URL.
Page management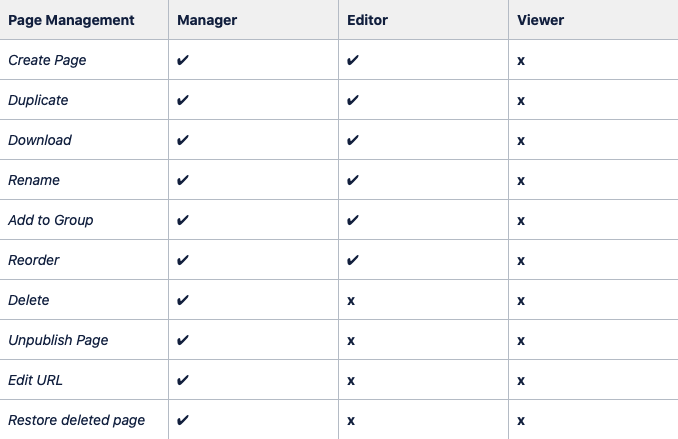 Landing page groups

Leads and analytics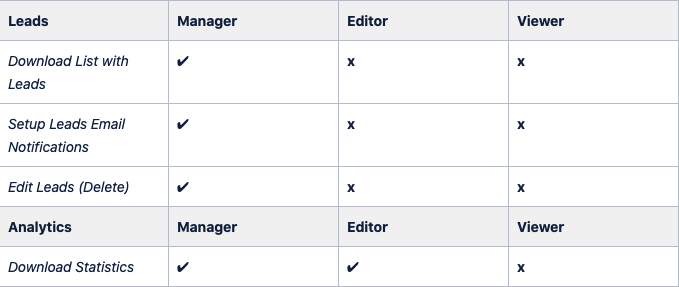 Experiments (A/B testing)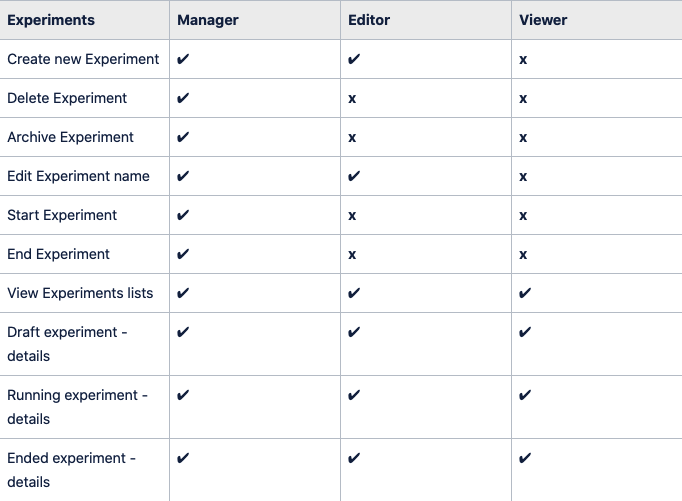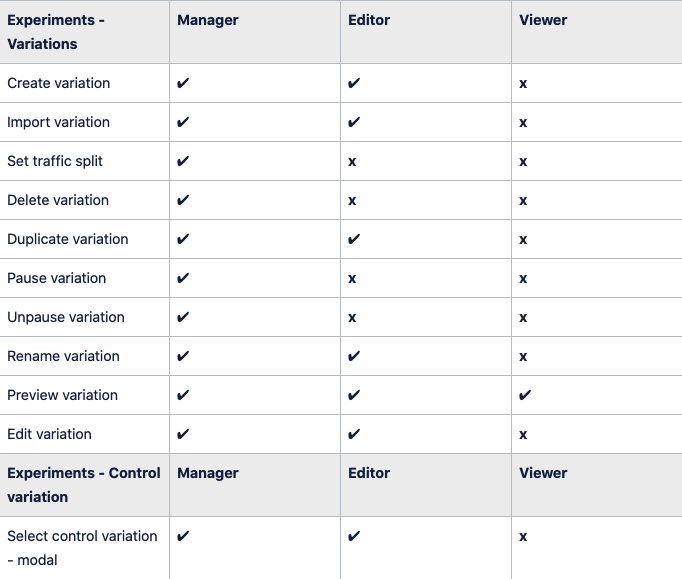 AdMap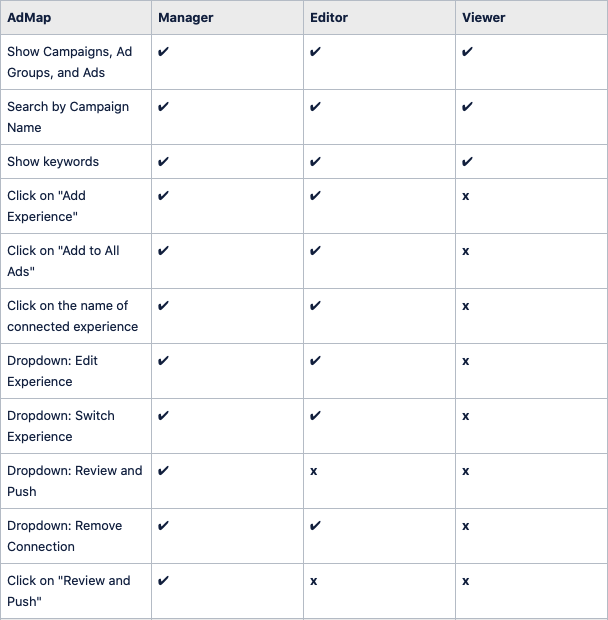 Global blocks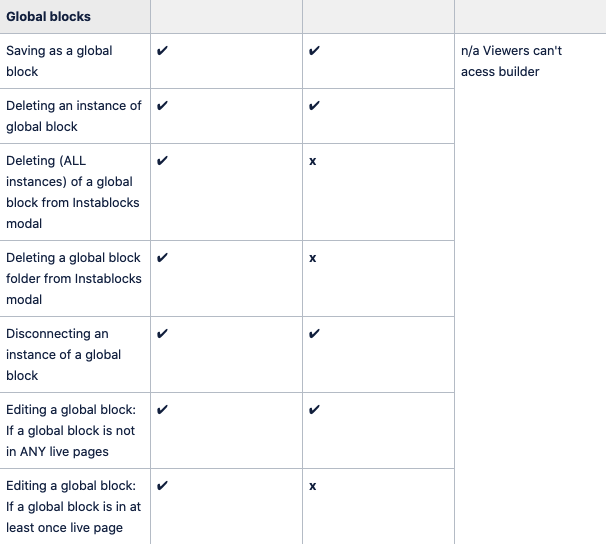 Personalization (custom experiences)