Drupal is a digital experience management system to drive web content and multichannel, personalized experiences that help connect with users, customers and visitors. All landing pages sent to Drupal are published as a subdirectory of your main website.
You can publish your Instapage landing pages to Drupal in a few simple steps, here is how:
1. Make sure you download and install the appropriate Instapage module for Drupal from here.
You can find step-by-step instructions for downloading and installing the Instapage module on Drupal in this article.
2. Go to the Instapage Plugin in Drupal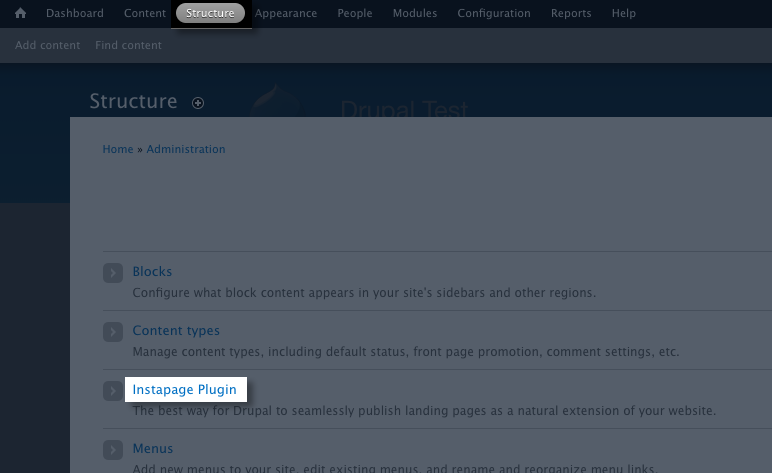 3. Log in from the Instapage module from within Drupal and connect the desired subaccount/s. After you come back to your Instapage dashboard, when trying to publish a page on Drupal from one of the subaccounts you connected, you will see a confirmation message and you can push your landing page to Drupal.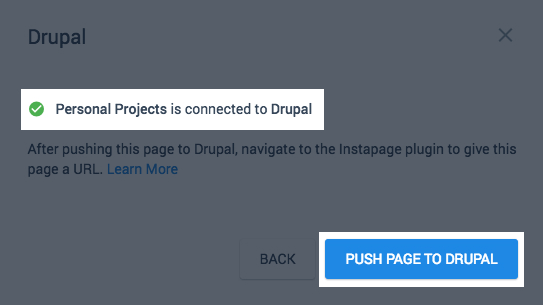 You can also use the provided token to link a specific sub-account to Drupal (the advantage here is that you don't have to share your Instapage credentials if you're not the admin of the Drupal site as well). In both login cases, you will have to go to the Settings tab in the Instapage module.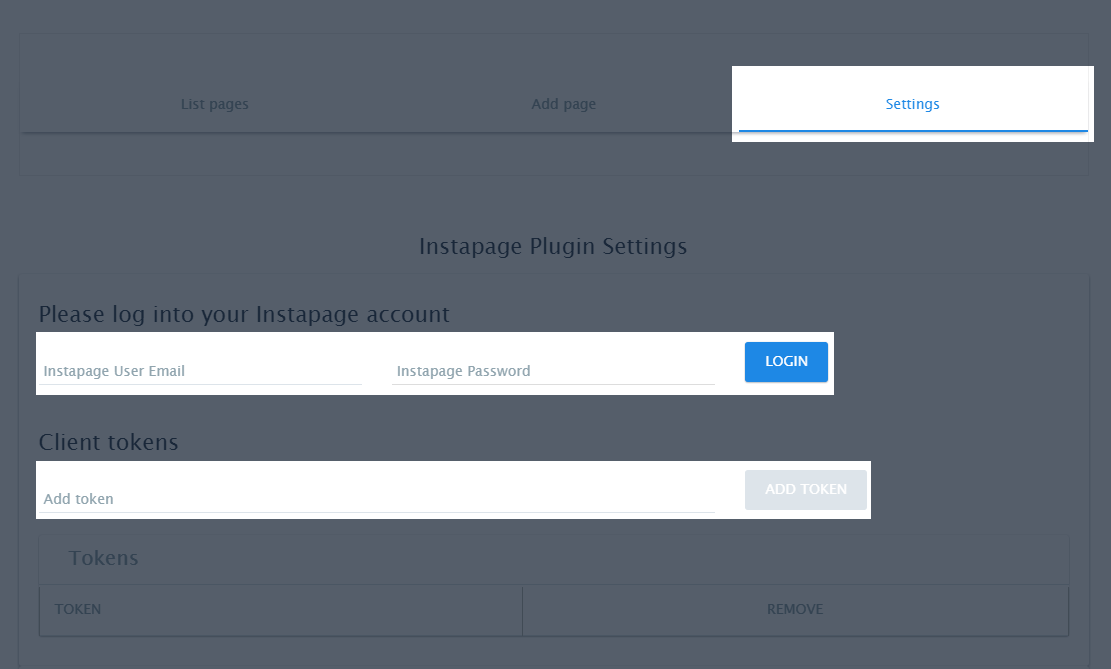 You can send a pre-written instructional email to the Drupal administrator, in case you don't have the necessary permission to add the token yourself. Just click on SEND NOTIFICATION EMAIL.

4. Push your landing page to Drupal by publishing it from the Instapage dashboard.
When your page is ready to go online, click on the Publish button in the top right corner. Choose Drupal, and then click on PUSH PAGE TO DRUPAL.
5. Go in the Add Page tab in the Instapage module, and give your new page a URL.
Here you can choose what type of page you want to publish (Landing page, Home page, 404 page). Click Publish once you are happy with the settings.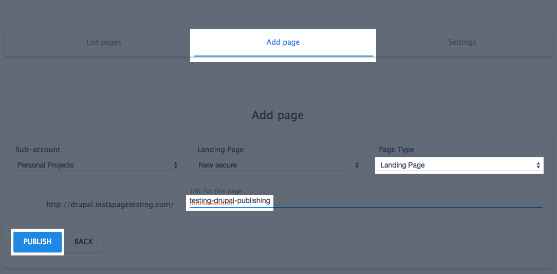 Congrats, now the page is live! Furthermore, your landing page is also accessible from the List pages tab of the module.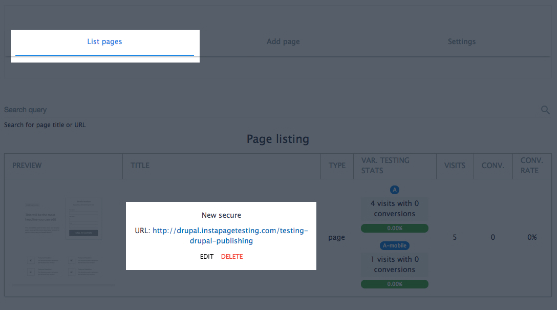 Note: Make sure you disable any cache plugins/module you might have installed on your Drupal website.