If you already have a website published on your domain, note that editing the "www" record will replace your website with the landing page. To avoid this, please create a new CNAME record and configure it using the guide below.
1. Below are the first steps you will need to take inside your domain registrar before coming back to your Instapage account to finish the process by adding your new subdomain in the Domains Dashboard, as explained in this article: https://d.pr/GkVQ8Q.
2. Log in to your account at godaddy.com;
3. Click on the name of the account and then on My Products or go to this link: https://account.godaddy.com/products/
4. Click on DNS next to the domain you want to add the subdomain to;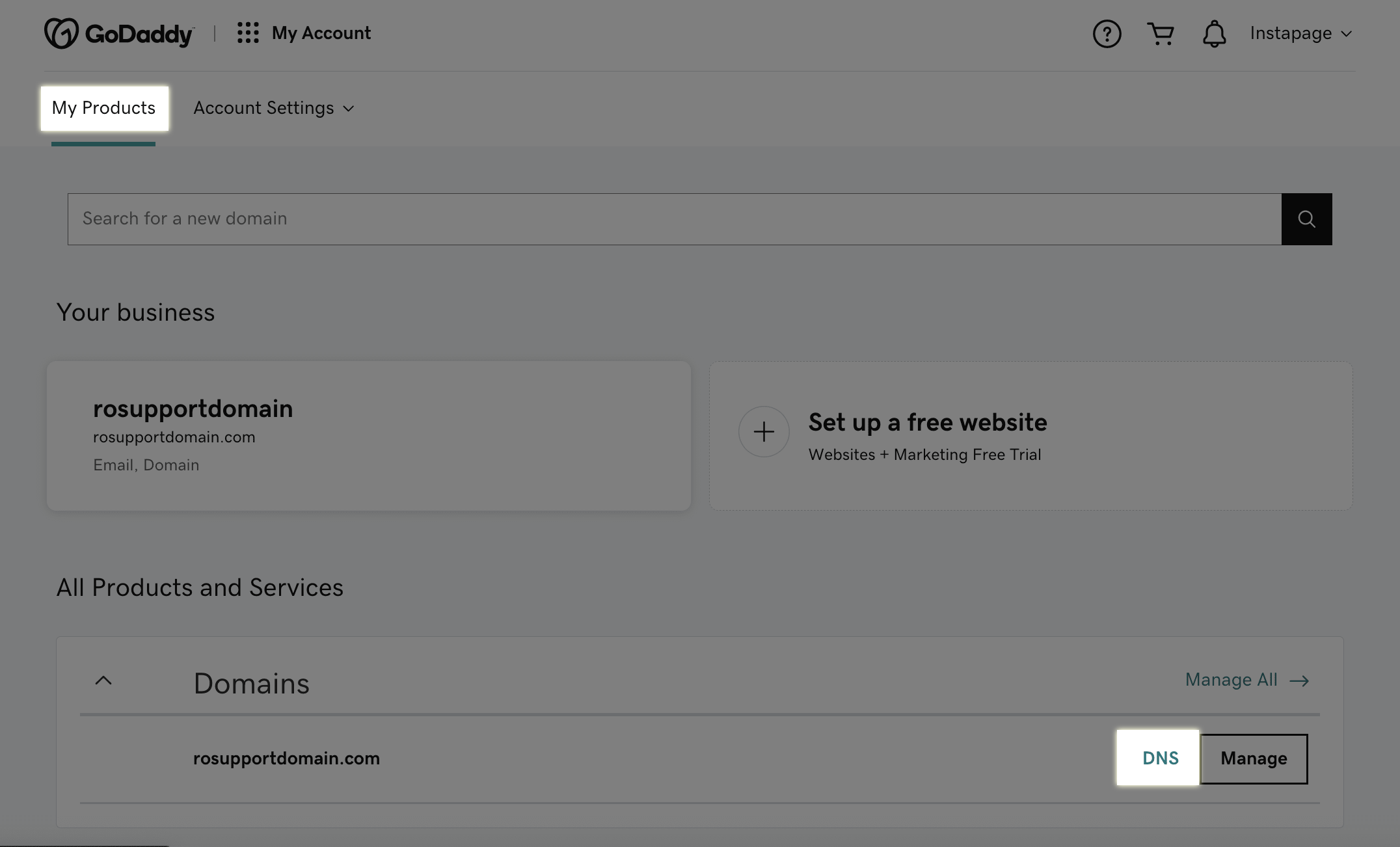 4. Go to the top of the Records list and click on Add;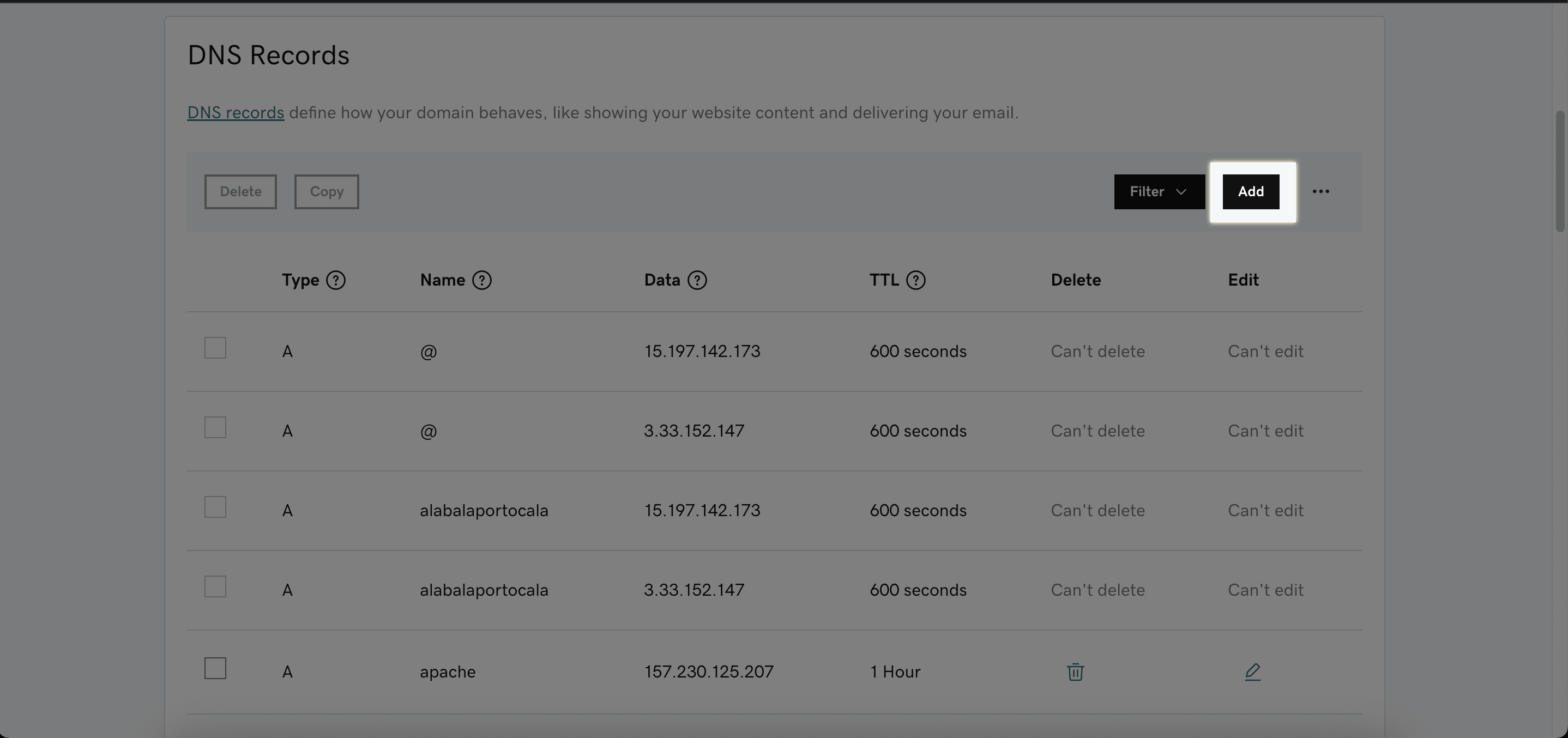 5. Select CNAME for type, enter what subdomain you wish to publish your page to in the Host field and make sure it points to secure.pageserve.co and don't forget to save.

NOTE: You do not need to create any other type of record in order to publish on Instapage. You cannot use an A record or any other type of record besides a CNAME. Even if the instructions provided by the domain registrar contradict this, you can only publish using a CNAME record that points to secure.pageserve.co. It is not possible to publish using an IP address or any other method. As long as you do not have other records with the same name, you will be able to create a CNAME and point it to secure.pageserve.co, regardless of other settings in your DNS.
Troubleshooting
Zone File Error
If there are any errors when you try to save your zone file, GoDaddy will show a message explaining the errors. You'll usually see this if you're trying to create a CNAME record for a sub-domain (host) that already has an existing A Record. More often than not, it's when you try to create a CNAME record for your "www" subdomain.
To fix this up, delete the A Record for your "www" subdomain, then create a CNAME record for "www".
Note: While we try to keep all of our instructional articles that involve third-party services up to date, sometimes they make changes to their platform of which we are not aware, and, as a consequence, the user interface may differ from the provided screenshots/instructions.