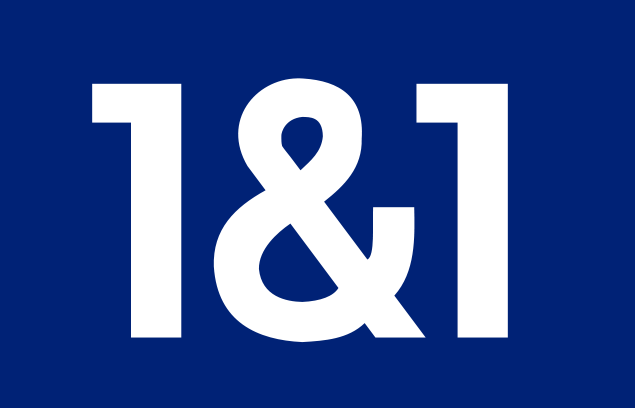 If you already have a website published on your domain, note that editing the "www" record will replace your website with the landing page. To avoid this, please create a new CNAME record and configure it using the guide below.
1. Log into your 1&1 account and click manage domain;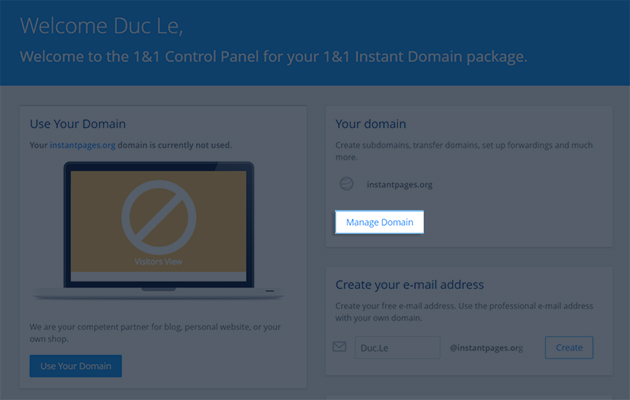 2. Click on Subdomains and then Add subdomain;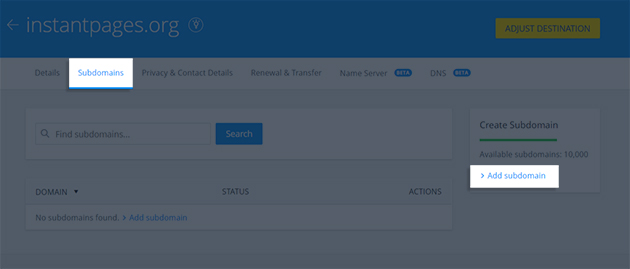 3. And enter the subdomain you want to use. For example, if you picked lander.mydomain.com as your address, enter lander here. Or, if you're using a root domain such as www.mydomain.com then you'll want to enter www in this field.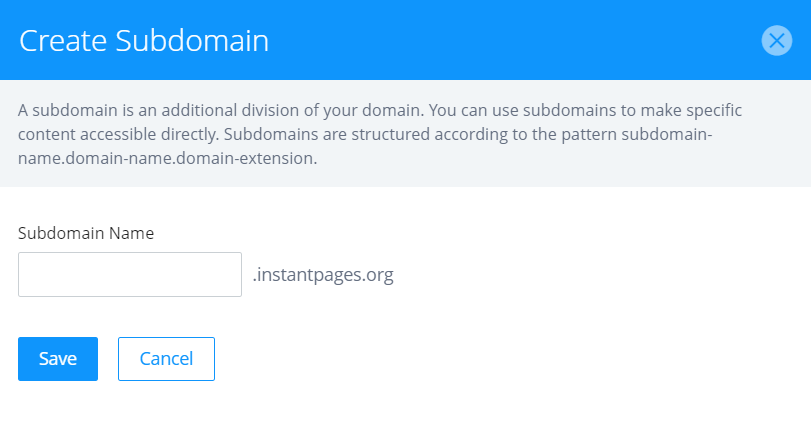 4. Once your subdomain is created, click on Settings;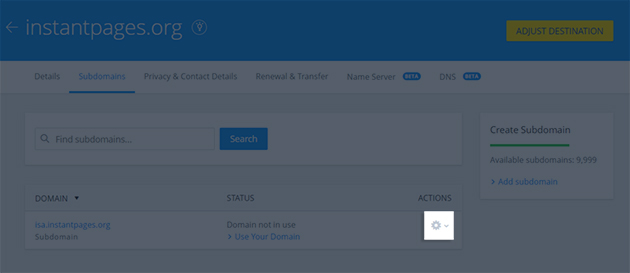 5. Click on DNS.

6. Click on Add record and select CNAME. 

7. Make sure it points to secure.pageserve.co and save;