Under our paid subscriptions, you can download any of your pages to your computer as .instapage files. You or another Instapage member can upload the file to create a new page.
You can download your pages from your dashboard:

You can upload a .instapage file when creating a new page by picking the appropriate option from the menu: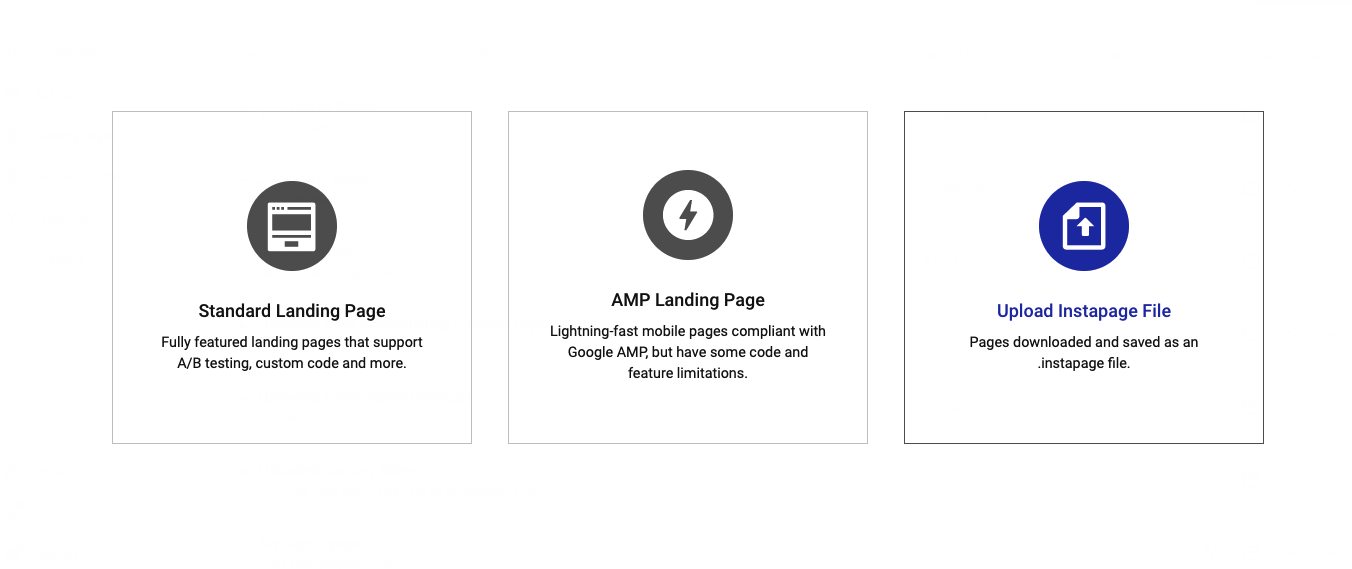 NOTE: Due to security reasons, landing pages can't be downloaded or uploaded during the trial period.