We have preloaded 40 of the most popular Google web fonts for you to choose from. Access the font settings by clicking on Default fonts on the right sidebar in the page editor: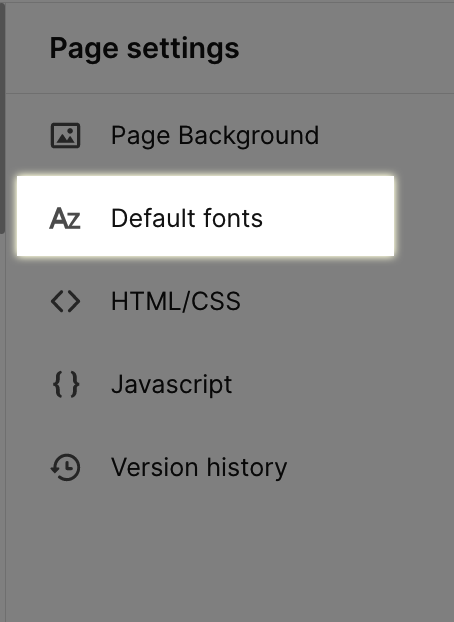 You can select different fonts for headlines and paragraphs. You can also modify some of their attributes.
You can choose a font weight for each of the two, but keep in mind that you can set that individually for each text box on your page as well. To do that, click the text box, click Edit, and then use the dropdown next to the font size, as seen below. You can also change it from the menu on the right, under the Font style section.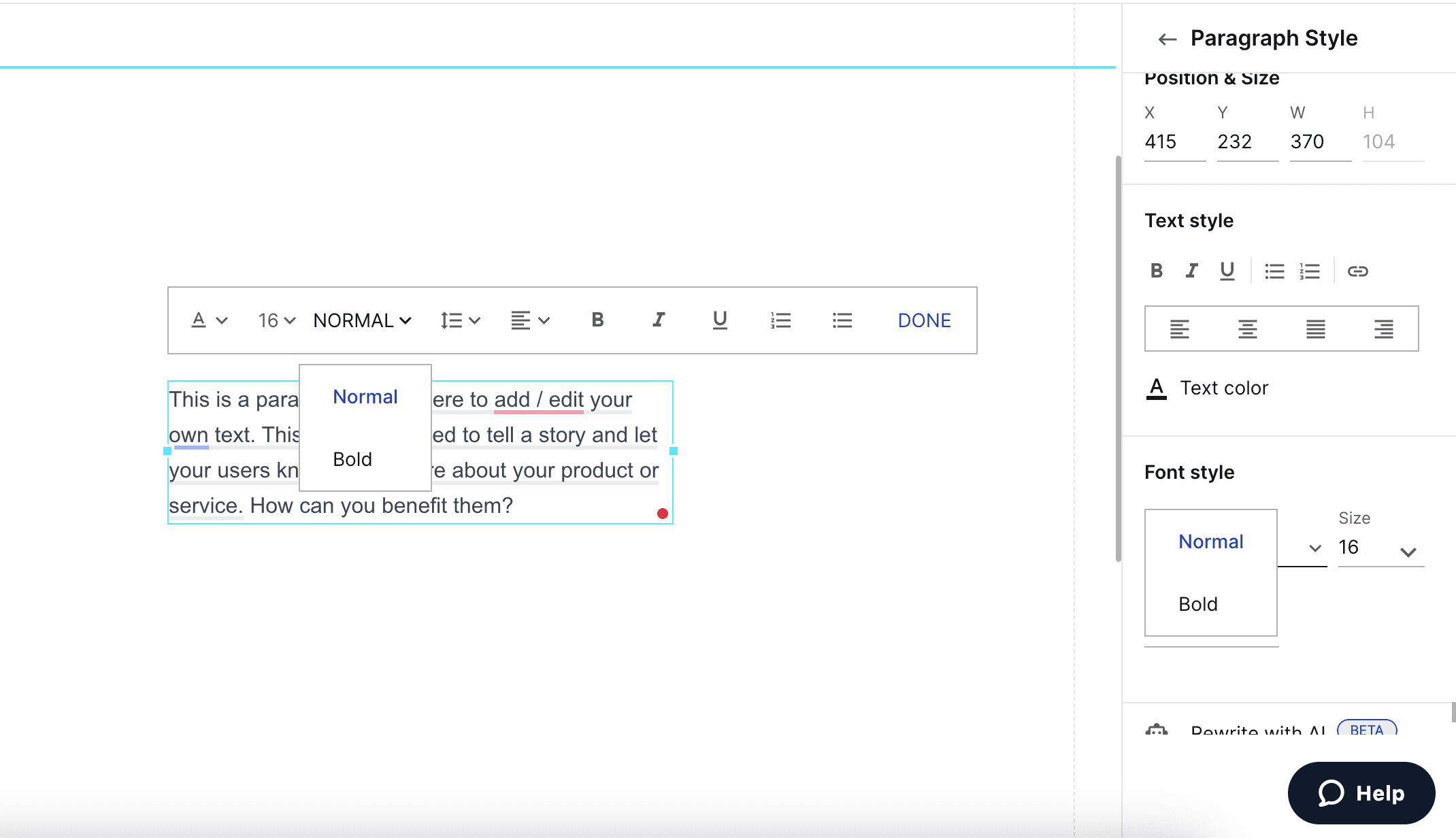 Google Fonts
If none of the 40 preloaded fonts catch your eye, you can choose any Google Font to add to your page. Google Fonts offers hundreds of free, open-source fonts optimized for the web.
To add a font, simply select it from the Google Font drop-down, and click on "Add Google Font."
What do I do if the font I want is not on the list?
If you want to use a font that is not found in our default list nor in the Google library, you can add it to the page using custom code if you have a developer on your team that can help. Note that our support team is unable to assist with coding.
Users on our Convert Solution can upload their own custom fonts with the help of our team. In case you are interested in this feature, contact us at help@instapage.com to upgrade your subscription. You can read more about the requirements for custom fonts here: https://d.pr/21xCRJ