Access the background options by clicking on the Page Background button found on the right sidebar: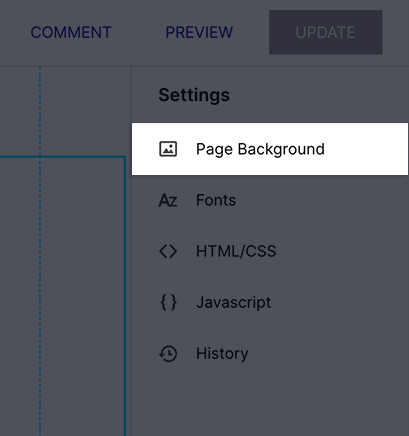 These additional options are shown below: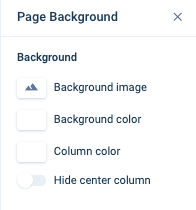 Upload Image. Click on the image icon to upload a new image from your computer or add one from a link. You can also change or remove the image with the buttons directly below it.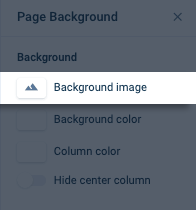 After you add an image, you will be presented with extra options to further customize your page background:

Image Scaling / Position. This panel allows you to adjust how your custom image background is positioned on your landing page. If you'd like an image to repeat you'll need to select one of the Tile options.

Hide Center Column. By selecting this you'll be able to hide or show the center white column.

Background Color. Using this will allow you to select a custom color for your landing page.

Background Image. This allows you to add any image to act as the background of your landing page.

NOTE: The background you set here will be visible under the Instablocks that have a transparent background only. If the Instablock has a solid background color or image, it will override the page background.