When you're done with building your page and you are ready to publish it, Save the page, then simply exit the builder from the button in the upper left corner:

This will take you to the Experience Manager. You just need to click on the URL tab on the left and you will be presented with the four publishing options.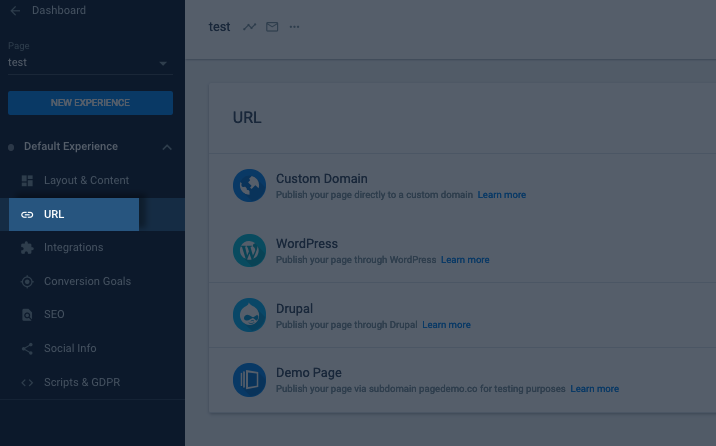 Follow the instructions in the articles linked below to set up the URL for your page, according to your preferred publishing method:
How can I change the publishing method?
If you already have your page published and you want to change the publishing method, for example from pagedemo to your custom domain, follow the steps below:
1. Unpublish the default experience:

2. Now you will be presented with the Switch Method button, that upon clicking will open the publishing methods:

After selecting the desired one and configuring it, just Save and Publish.
NOTE: Our platform does not support any sort of URL masking or the act of publishing your pages through iframes!