Team
m
embers
make collaboration super easy. Instead of sharing your private login details with everyone who needs access to your account, you can now add multiple users with different roles and even choose which of your client accounts they can access.
Each account is limited to 5 team members + the owner. If you want to invite more than 5 team members, contact us for an Enterprise solution.
How to Invite New Team Members
Adding additional users is a breeze as you will see in the instructions below.
If you have multiple subaccounts, navigate to the subaccount you'd like to invite your user to and click on the Team Members.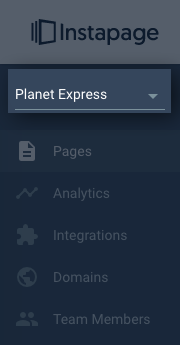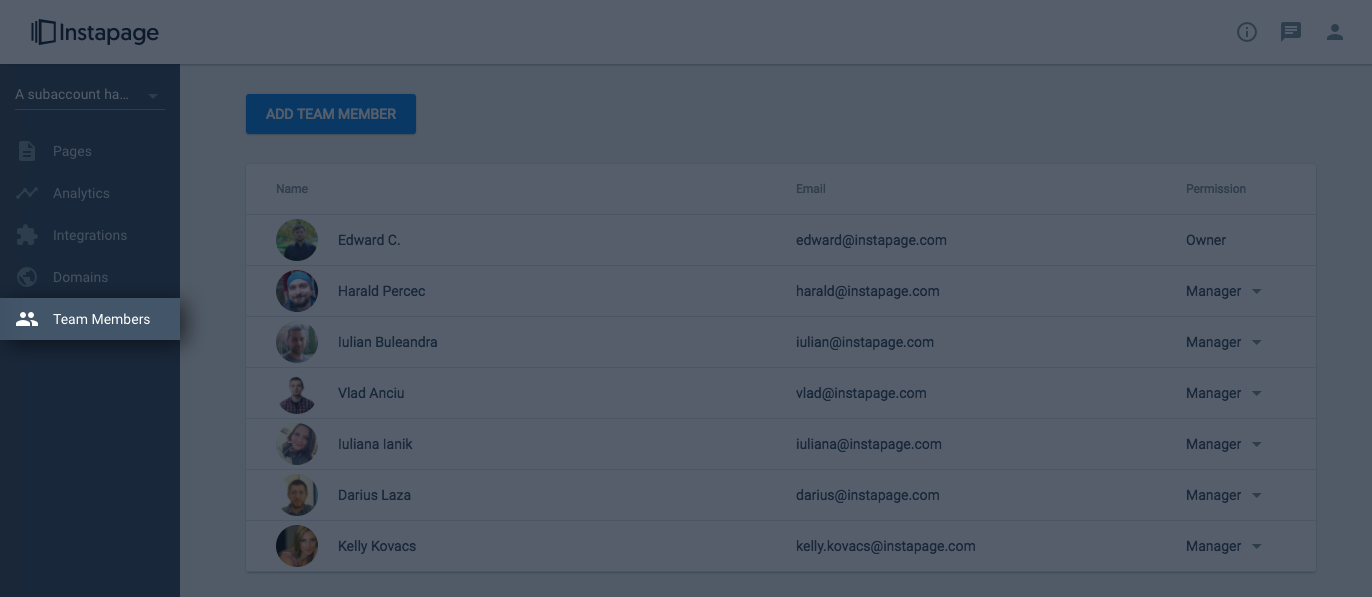 Click on the Add Team Member button: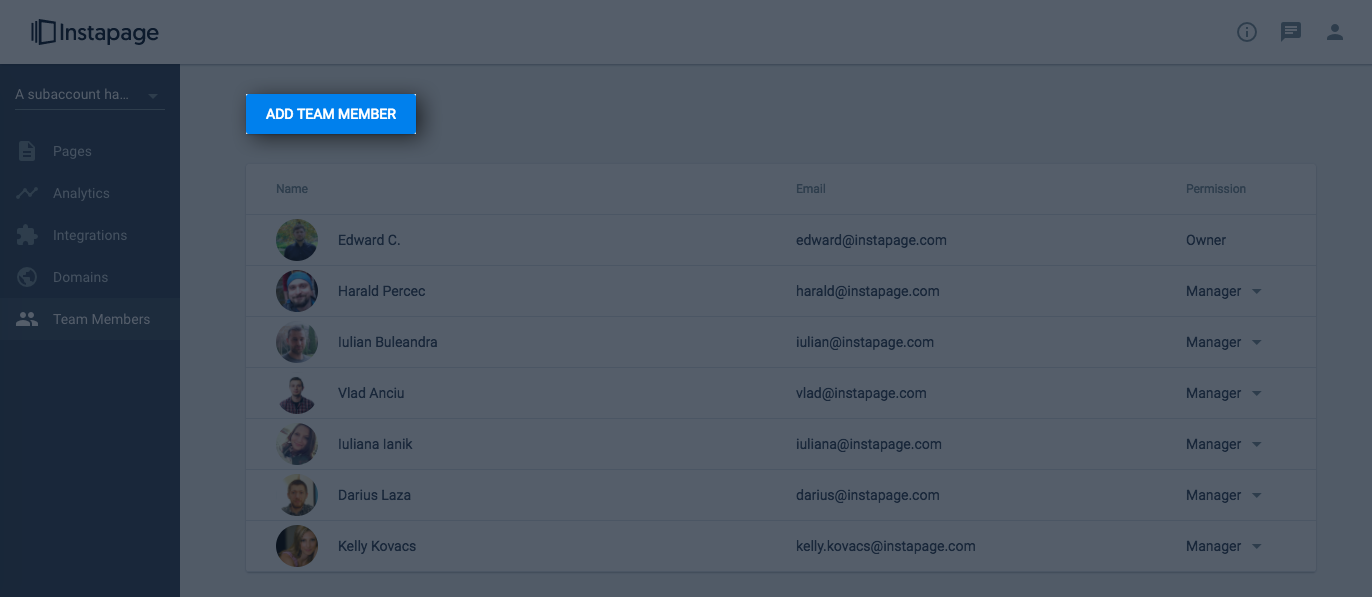 Set the permission level and add the email address of your new team member. The user will receive an email invitation to your sub-account.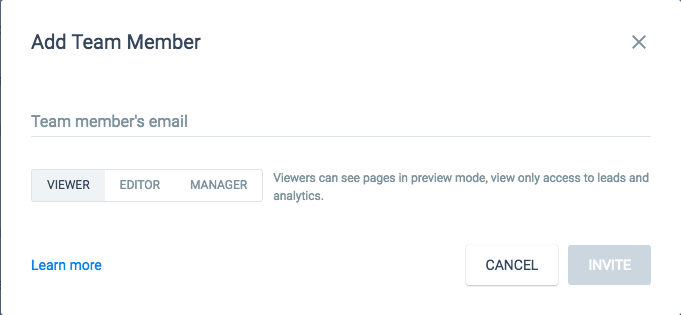 Setting Permissions roles are available as follow:
View is the most limited access; the new team member will only have view access to your pages.
Edit will allow the team member to edit your pages.
Manage is giving full access to your account except to the billing information and live chat.
The same menu allows you to change the permission-role later or to revoke access.

For more details on what each permission level allows, please check out the following article: Team Member Permission.
Only team members with an active subscription will have access to live chat, after the 14 day free trial expires. 
NOTE: Only one active user can edit a page at a time. Multiple users cannot edit and save changes to the same page simultaneously. This prevents contributors from accidentally overwriting each other's work. If someone tries to enter the builder of a page that someone else is already working on, they will be prompted with the following message: