Our subscription comes with some usage limits which you can view by clicking on the name of the workspace on the top left and selecting My Account Admin > Subscription if you are the account owner. These limits can be extended by upgrading your subscription. More information about our currently available subscriptions can be found here: https://instapage.com/plans
How to Invite New Team Members
If you have multiple workspaces, navigate to the workspace you'd like to invite your user to and click on Workspace settings, then Team members.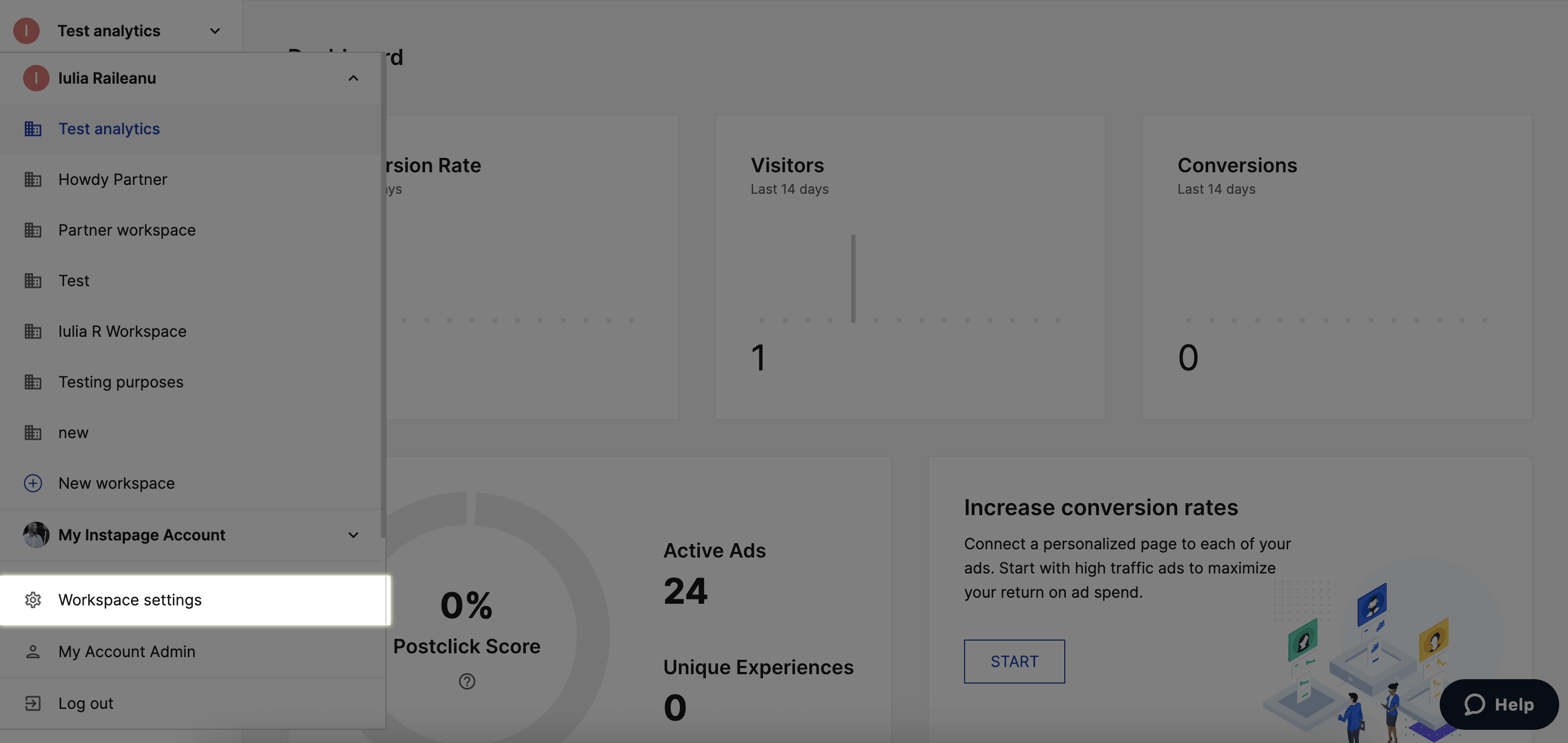 Click on the Add Team Member button:

Note: If, as the account owner, you invite a team member to one workspace, they will only have access to that workspace unless invited to others as well. If you invite the same team member to multiple workspaces, they only count once towards the total limit of team members imposed by the subscription.
Note: The team members do not have to pay for their own account, as they will become part of the main paid one to which they were invited.
Set the permission level and add the email address of your new team member. The user will receive an email invitation to your workspace.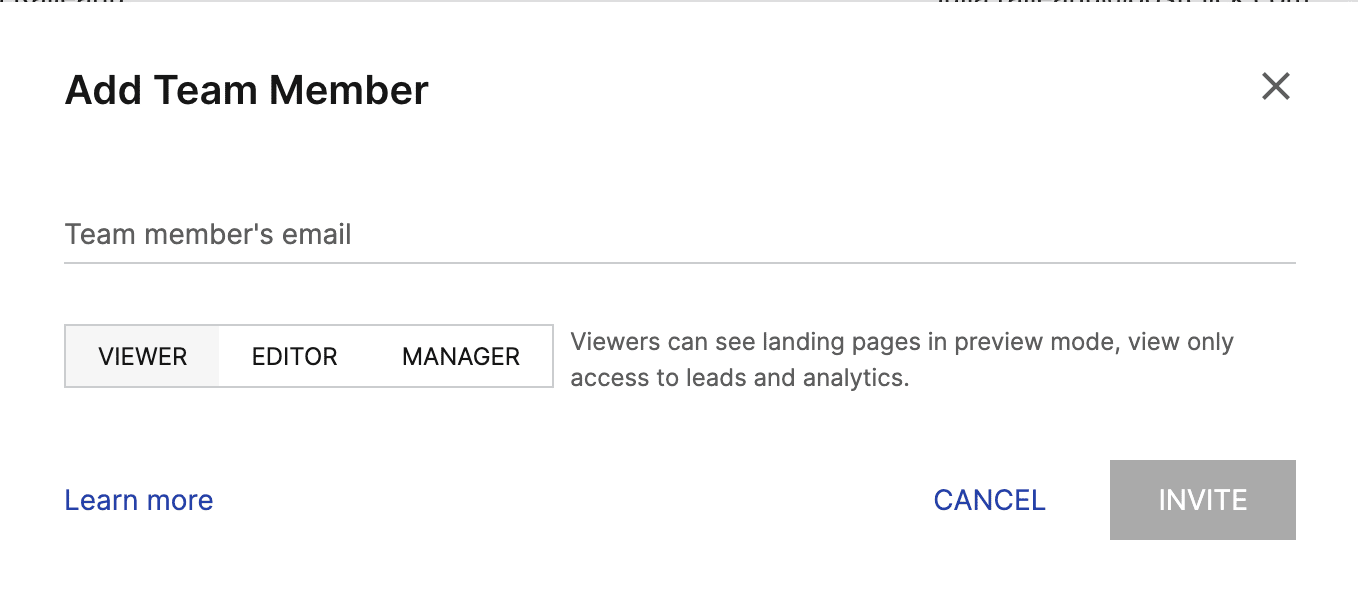 Setting Permissions roles are available as follow:
Viewer is the most limited access; the new team member will only have view access to your pages.
Editor will allow the team member to edit your pages.
Manager is giving full access to your account except to the billing information and the audit log.
After a new team member is added, the side menu on the right allows you to change the permission-role later or to revoke access.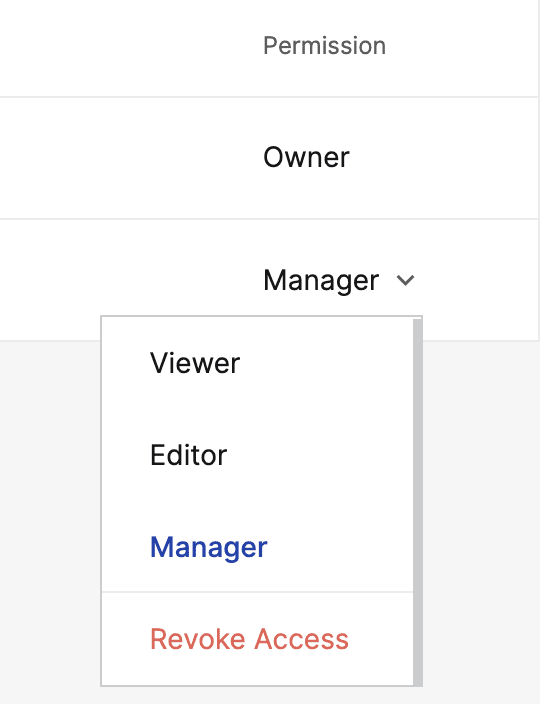 For more details on what each permission level allows, please check out the following article: https://d.pr/hRsZ9D.
You can also invite team members straight from Comment mode. Please refer to this article for more information about the collaboration feature: https://d.pr/WjybF1.
Note: Only one active user can edit a page at a time. Multiple users cannot edit and save changes to the same page simultaneously. This prevents contributors from accidentally overwriting each other's work. If someone tries to enter the builder of a page that someone else is already working on, they will be prompted with the following message, and they can only start editing after 5 minutes pass from the time the team member closed the page builder. This only applies to the page editor itself; more than one person can edit sections of the slideout menu at the same time.