First, you need to go to the Dashboard and select the Leads option after clicking on the three-dotted dropdown menu: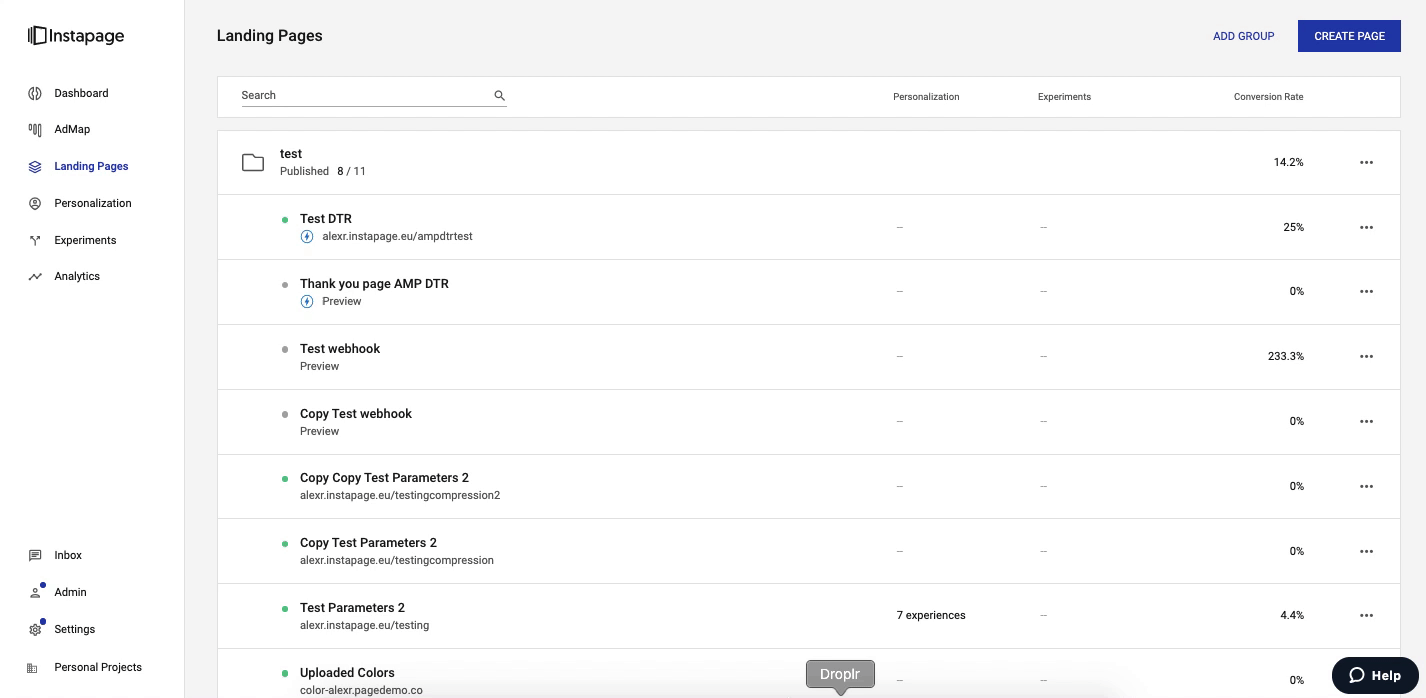 Then select the desired date range and click the Download button: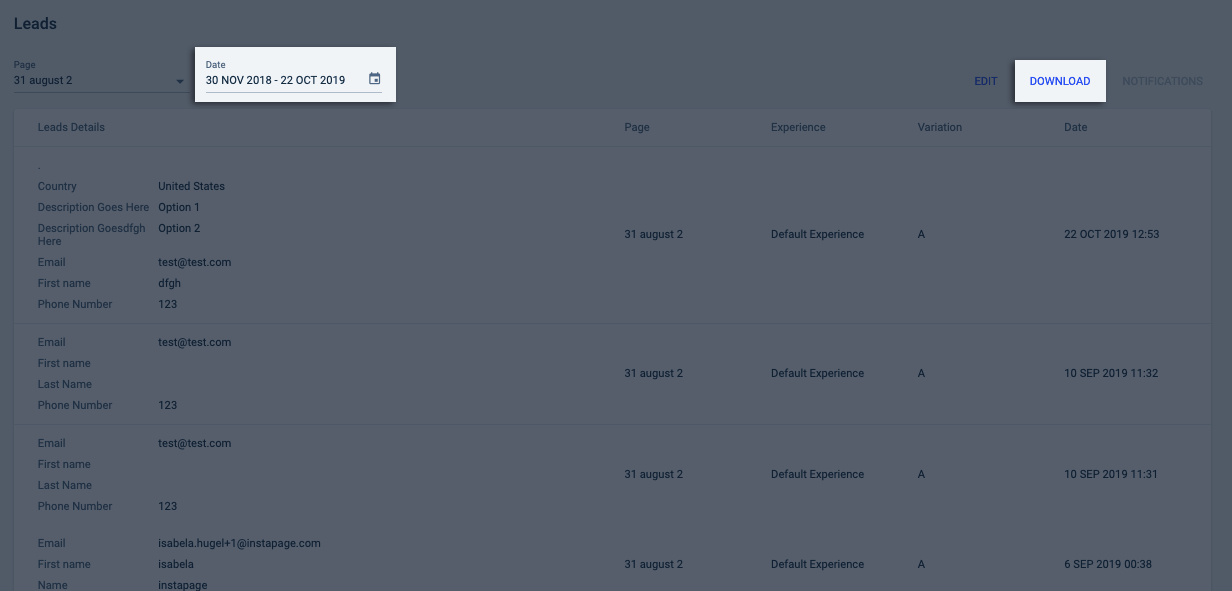 The Download Button (shown above) located at the top right corner will allow you to download your entire list in three different formats (txt, csv, xlsx).
Note: Make sure you select the desired timeframe in the calendar in the upper right corner. Then you will view the leads from that time frame only and you will be able to download them together. Make sure that you have one page or one experience selected from the dropdown on the upper left side of the leads view, otherwise, the Download button will be greyed out.
Can I bulk download the leads for an entire group of pages or for the entire workspace?
This is available for accounts that are under the Convert subscription. It is not available for the base plan or during the free trial. You can see a comparison of our currently available plans here: https://instapage.com/plans
If the Download button is greyed out when you have a group of pages or a workspace selected, this means that your subscription does not allow that. Please select a single page or an experience from the dropdown on the upper left in order to proceed.
If you do have this available, then clicking the Download button while a workspace or a group is selected will present you with a pop-up similar to the one pictured below: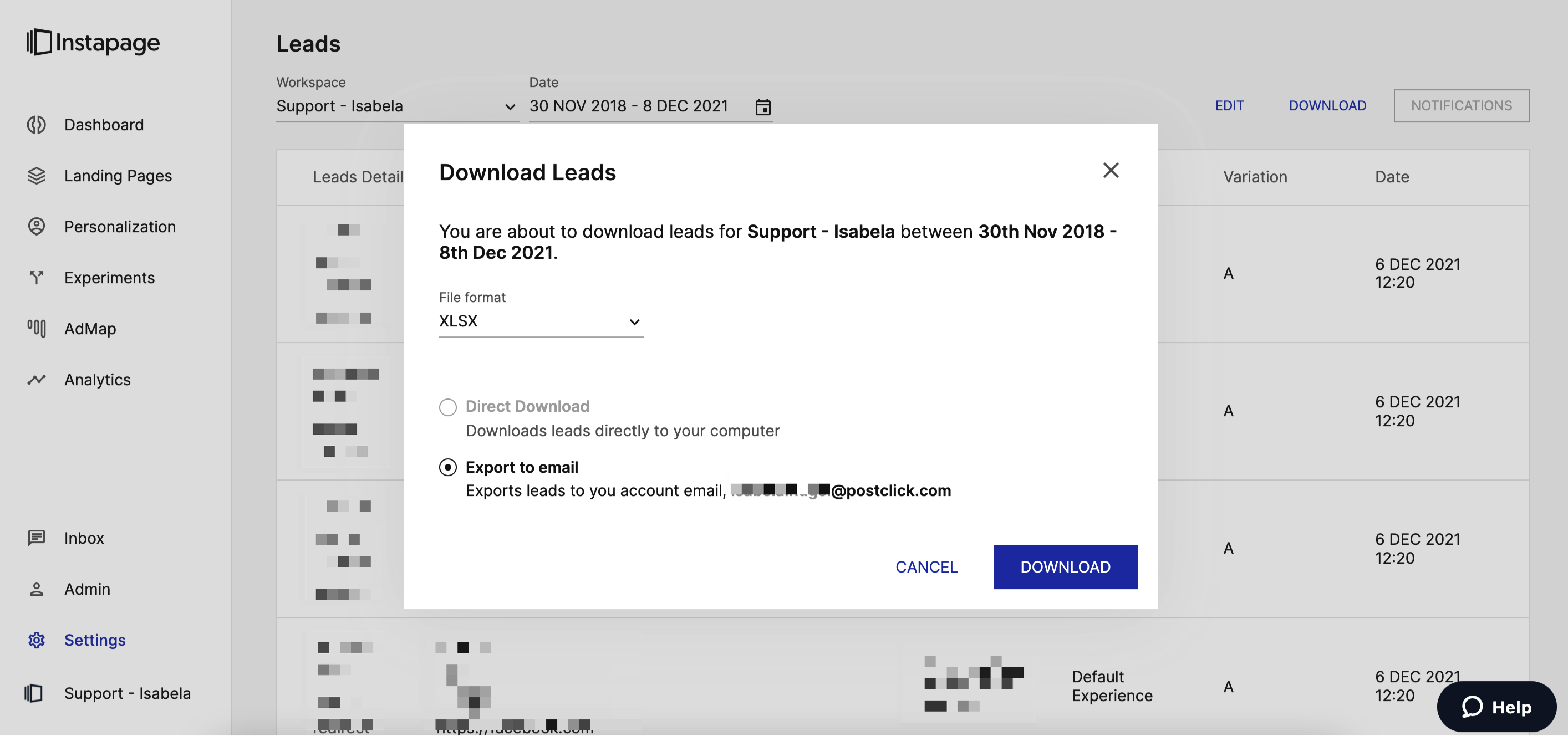 You can choose the file format and then have the leads sent to the email address that you use to log in. Direct download is available only for page or experience-level leads download.