A perfect way to measure the success of your Facebook advertising campaigns is to add your Facebook Tracking Pixel to your landing page.
How to add Facebook Tracking Pixel to your page
1. Click on the name of the landing page, then click on Integrations, then on Marketing Tags & Pixels, then on Facebook Pixel.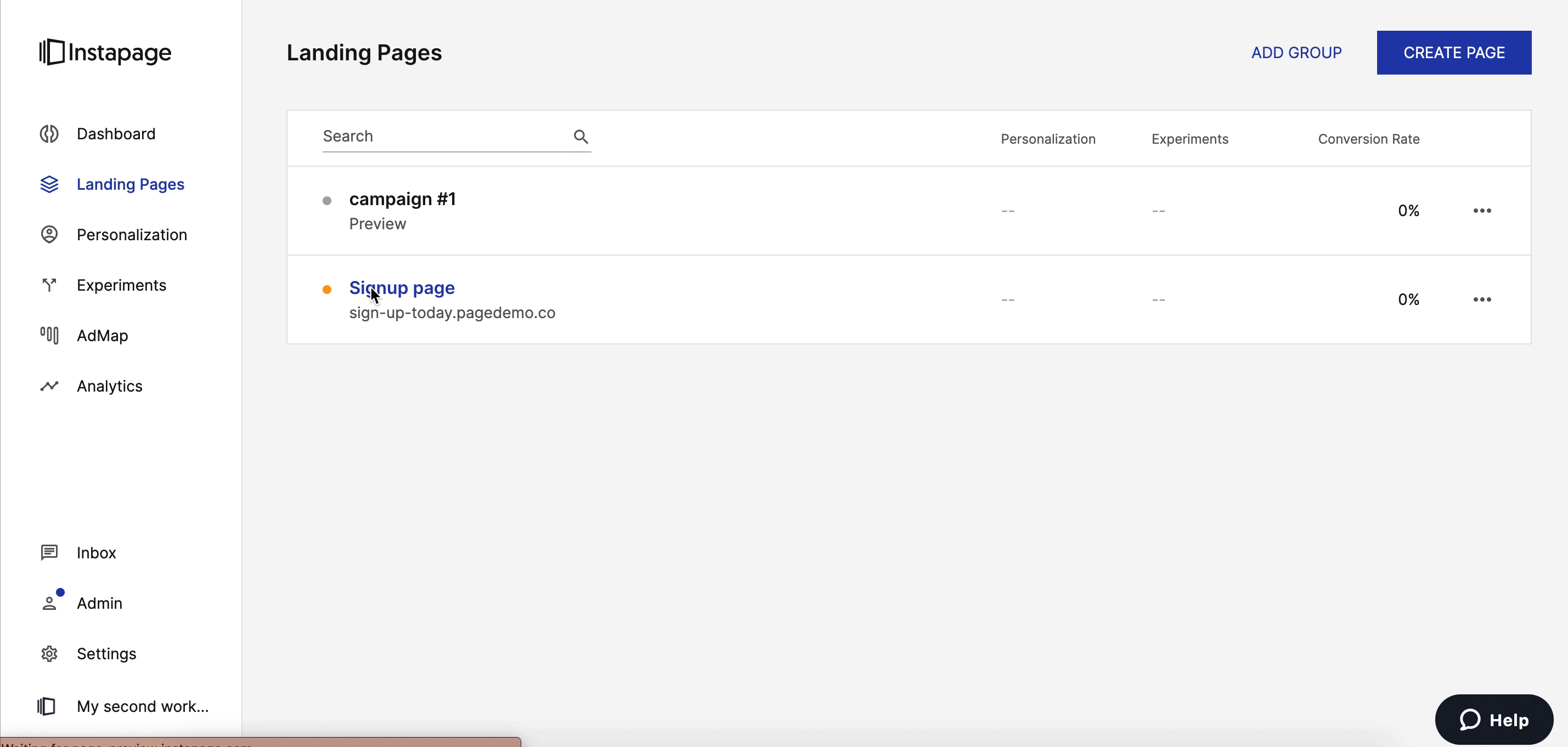 2. Paste your Facebook Pixel ID in the designated field;
NOTE: Please make sure you only add the ID here, not the entire Facebook Pixel code.
Double-check the ID so that no extra spaces or symbols are added before or after it in the designated field.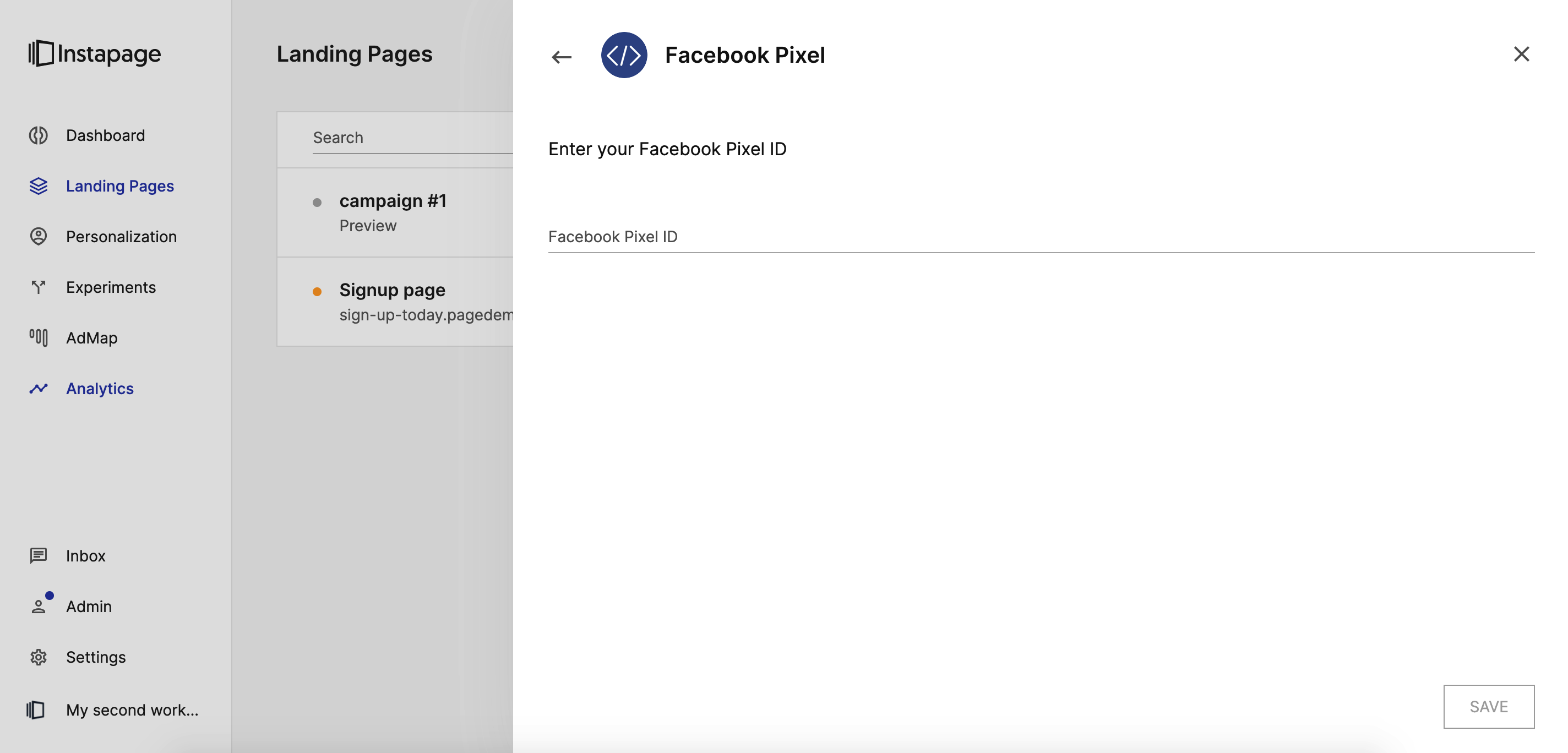 3. Hit Save and then go back to the main slideout view to update the page. Clicking on Update Experience is mandatory in order for the changes to go live on the URL of the page.
Facebook pixel tracks page views by default so a really easy way to track other conversions(like form submissions) is to add the pixel to a Thank you page and redirect your visitors to it after form submission.
That's it, now you can track your results with your Facebook pixel: