If you already have a website published on your domain, note that editing the "www" record will replace your website with the landing page. To avoid this, please create a new CNAME record and configure it using the guide below.
1. Log in to your account at http://www.namecheap.com;
2. Click My Account > Domains List and select Manage for the account you want;

3. Click Advanced DNS. This will let you modify your domain's DNS;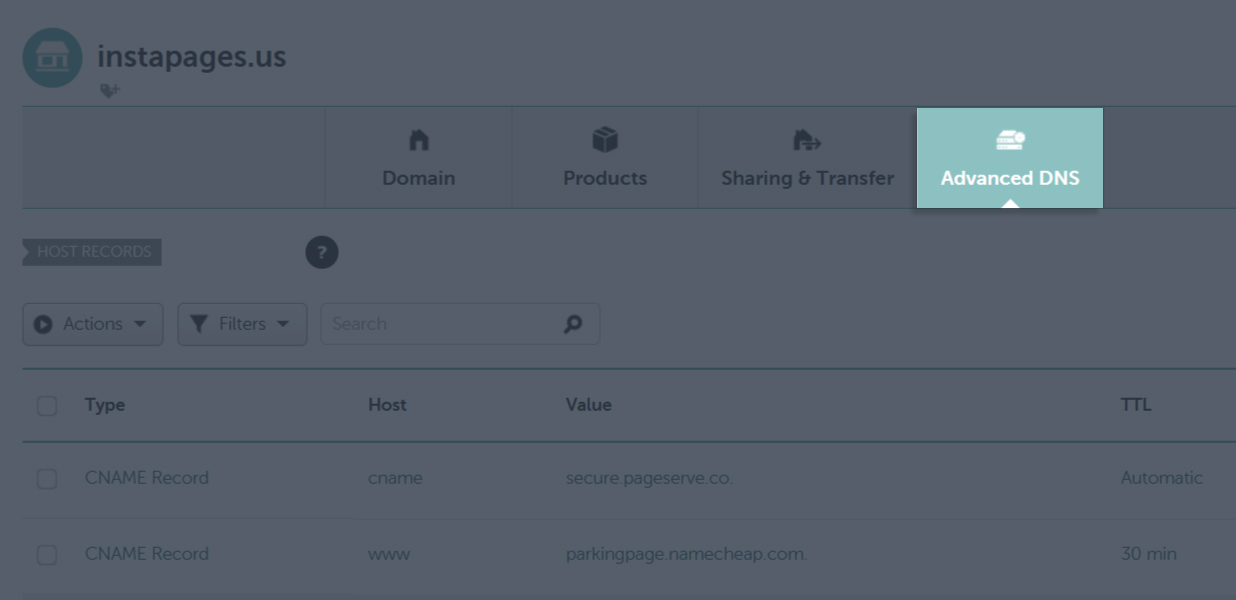 4. Click on Add new record and then select CNAME record from the list;

5. Enter what host name you want and make sure the target is set as secure.pageserve.co then save.