This menu contains the key components of personalizing and managing your page. Here you can modify your background, set fonts, add third-party code and more.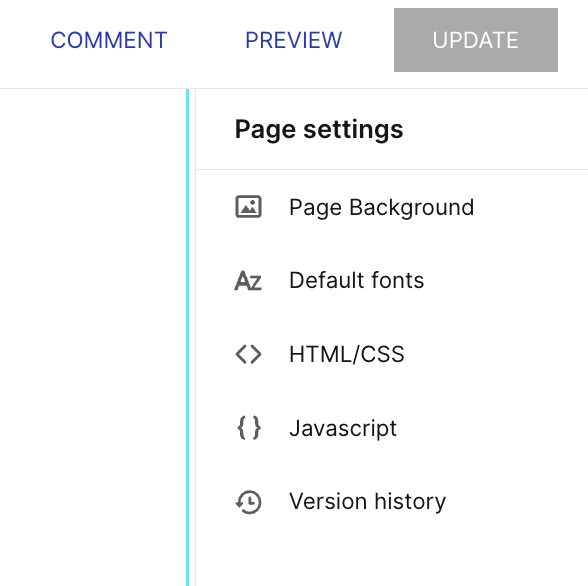 By clicking on the Background Button, you'll be able to set the background of your page, which will show up under Instablocks that have a transparent background set. Note that the background image or color you set here will not be visible under Instablocks that have their own individual backgrounds.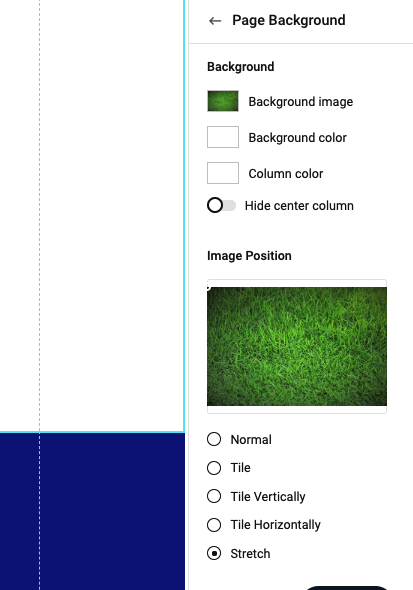 You can also remove the background image from here.

By clicking on the Default Fonts button, you can set the two fonts that your text boxes will use, one for headlines and one for paragraphs.

By clicking on the HTML/CSS button, you'll be able to enter custom HTML and CSS into a simple code editor. Only use this advanced feature if you're confident in what you're doing as it will affect your page.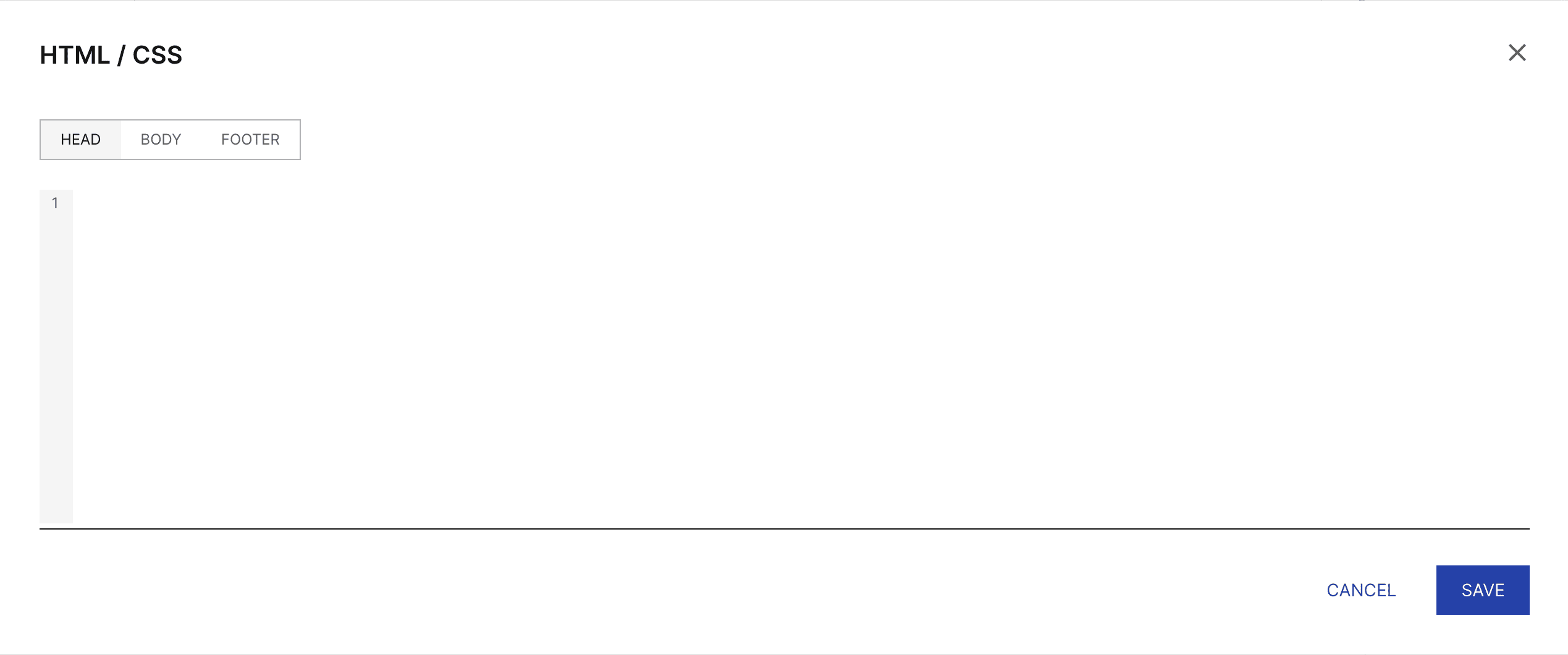 Javascript
By clicking on the JavaScript button, you'll be able to enter custom Javascript into a simple code editor. Only use this advanced feature if you're confident in what you're doing, as it can affect your page.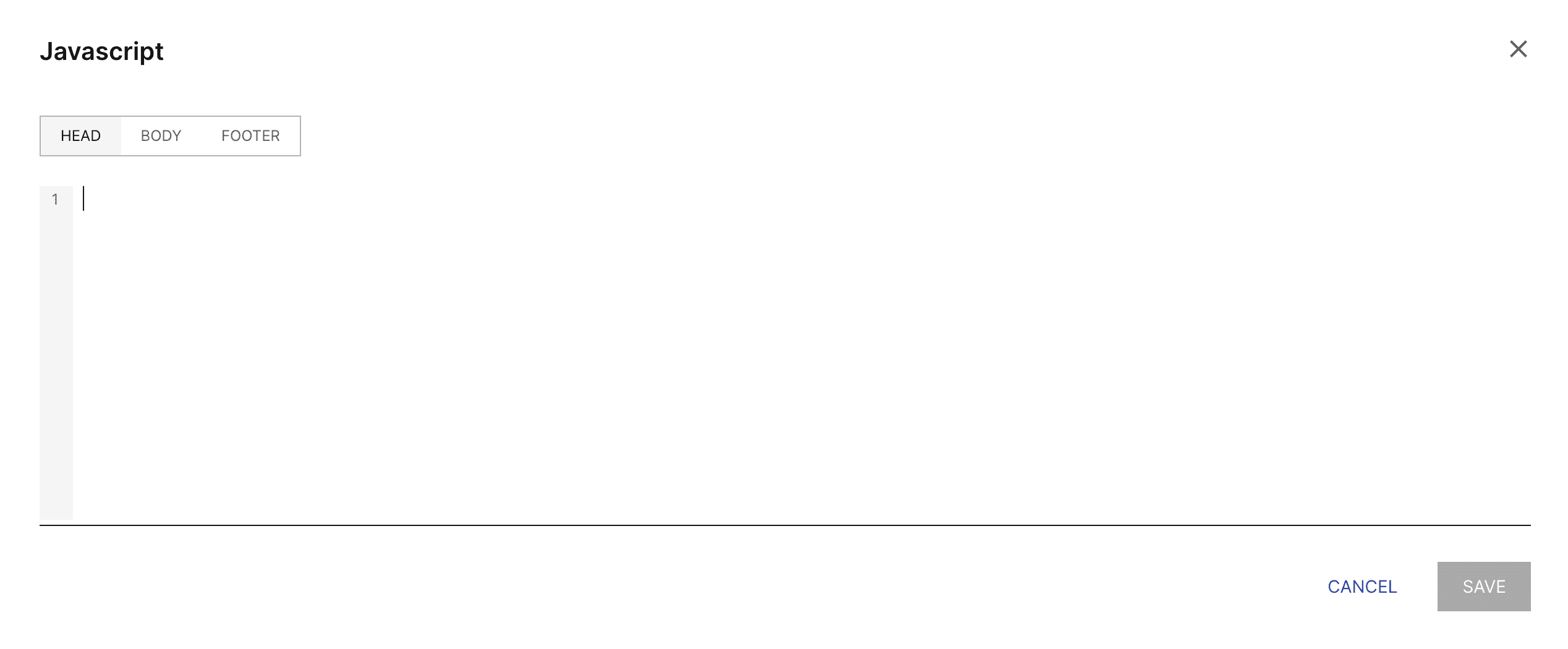 Version History
By clicking on the Version History Button you'll be able to see previously saved versions of your landing page. This comes in handy if you'd like to revert to an old design that you may have liked better.