To set up your form to redirect to another page after the button is clicked, follow these steps:
1. Click on your form and click on the Edit button.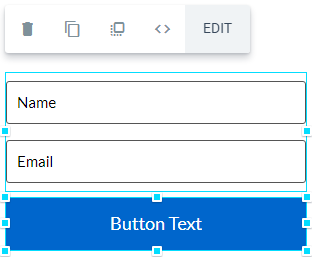 2. From the top menu bar choose Submissions.

3. Select your destination from the drop-down menu.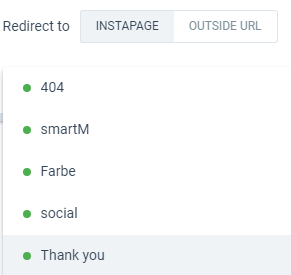 *Note*: In order for your landing pages to appear in the list, they have to be published. Redirects are done using the URL of a page, so the unpublished landing pages won't appear in the Redirect to Instapage menu.
4. Or if the page is not created inside your Instapage account you can use the "Outside URL" option by entering the URL of your destination page in the text field provided.

5. And don't forget to create a custom "Thank you Message".

*Note*: The redirect feature can't be used together with the Download feature, they only work separately.