Instapage is constantly working to bring you more custom widgets and components that can be easily incorporated into your landing page without using custom HTML or JavaScript codes. However, we know there are probably many things you want to do that Instapage doesn't have a component for yet. Therefore, you can use the JavaScript and HTML/CSS settings to accomplish most things on your own or incorporate third party scripts into your page.
If you want to add a tracking pixel or a conversion code to your page, from either Facebook Ads, Google Ads or from any other third party tracking system, you will need to paste the code in the JavaScript settings.
How to insert JavaScript into your page
1. From the page builder click on Settings, and then JavaScript: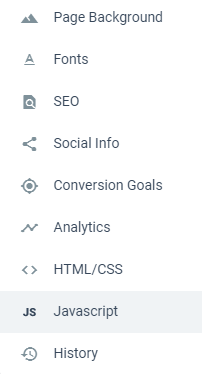 2. Now paste your code into the assigned section: Header, Body, or Footer: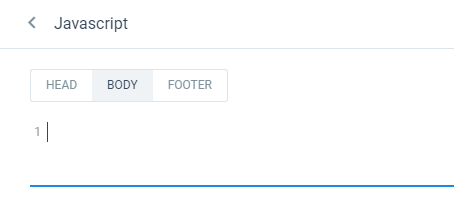 Adding custom HTML and CSS to your landing page is done the same way, you just need to use the HTML/CSS tab from the Settings menu: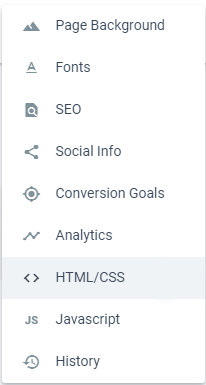 The custom codes will only execute in preview mode or on the published page (and not in the editor).
Also, every published page has JQuery included. jQuery is a JavaScript framework that has a great plugin API. Most interface features have a plugin already written that should be fairly straightforward to wire if you have some knowledge of JavaScript and HTML. You can browse most of the plugins here.
Note: Our team can provide support for custom code features that are presented in our Help Center guides. We can't offer assistance or guarantee the functionality of any other 3rd party scripts.