UserWay is a platform focused on improving digital accessibility for everyone. You can use their embeddable widget to give your visitors the option to adjust accessibility settings on your landing page. 
Note: UserWay is a subscription-based product and you need an active account in order to use their widget on your landing pages.
Considering accessibility when designing webpages makes them more accessible for everyone, not just people with disabilities. For this reason, it is better to first optimize your landing pages using our built-in features and only add an extra widget such as this one as an option instead of relying on it for all the accessibility optimization.
How do I add the widget to my landing page?
1. Log into your UserWay account and go to My Sites: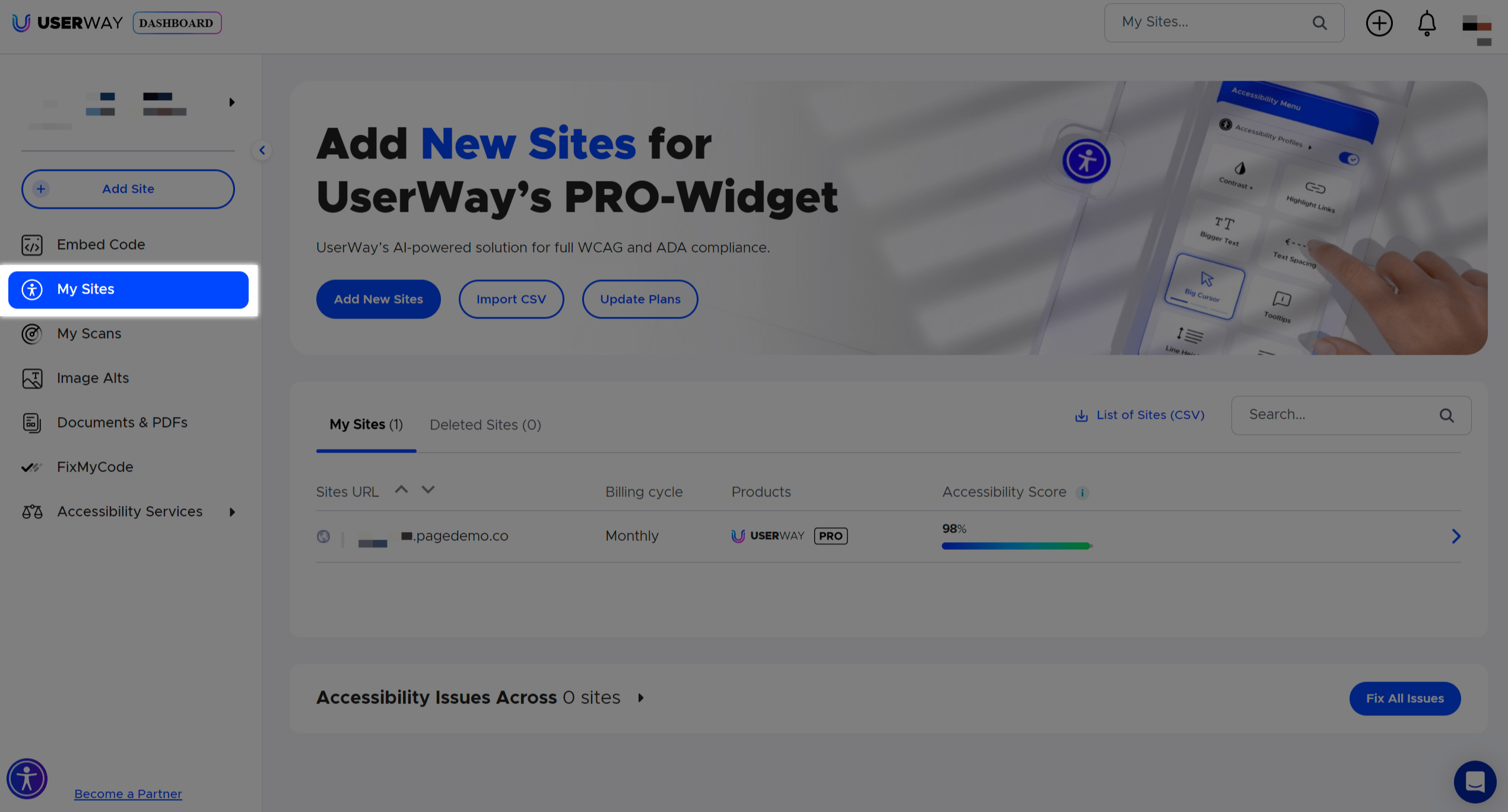 2. Click on Add New Sites and enter the URLs of the landing pages that you want to add the widget to.
3. They will generate a code snippet for you: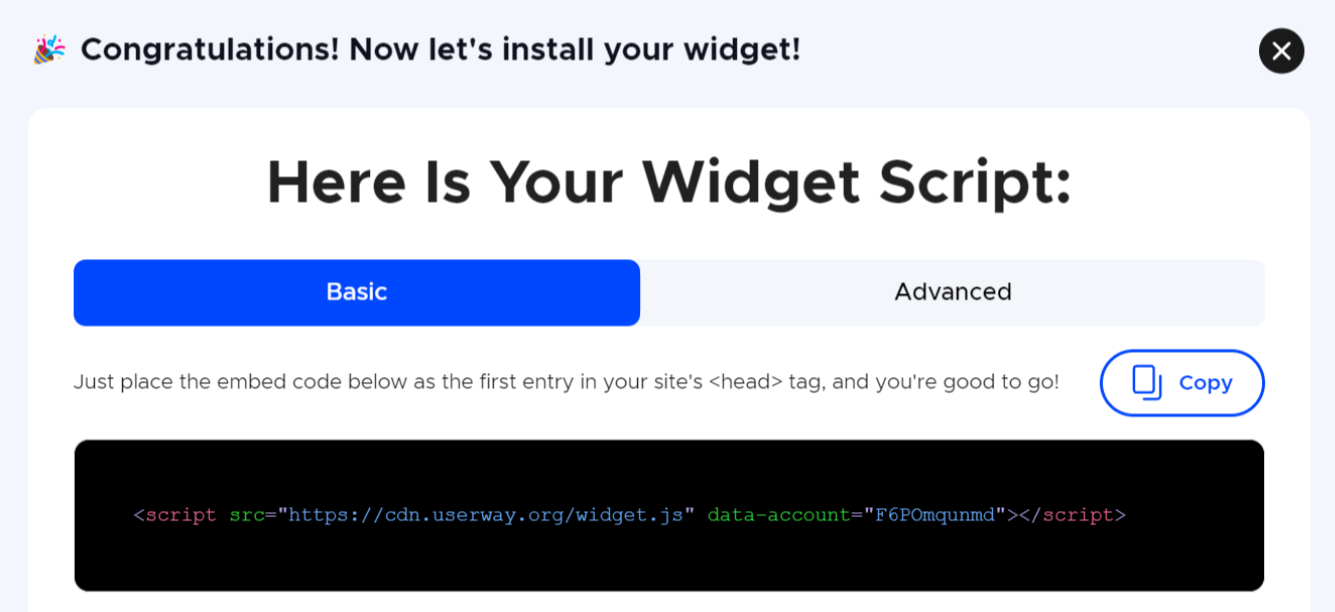 4. Copy the code and open the Instapage builder, then paste the code in the HTML/CSS - Head section of the page. 
Alternatively, you can add it to the Head section of your Workspace Scripts.
5. Save and update the page, then wait a few minutes for the widget to appear on the live URL.
How does the UserWay widget work?
It will appear as an accessibility symbol in the corner of your page. Upon being clicked by a visitor, it will allow them to change various aspects of the page to suit their accessibility needs.
The changes they make are restricted to their browser session and will not be visible to anyone else.
That remains true when you use the widget on your own landing page - the changes will not be reflected in the Instapage builder or anywhere else. 
Below you can see an example of the UserWay widget on a landing page.

Note: While we try to keep all of our instructional articles that involve third-party services up to date, sometimes they make changes to their platform of which we are not aware, and, as a consequence, the user interface may differ from the provided screenshots/instructions.