Quickly build hundreds of personalized landing pages by using individual page blocks that you can modify, save, and reuse. Choose from a selection of pre-designed block templates, like headers, footers, testimonials, and more, or create your own customized blocks from scratch.
Saving Blocks
Saving the blocks is done by clicking on any block on the page. This will open a menu in the top left corner of the block in question. From the menu, click on more, then choose Save to My Blocks.

In order to access the Instablocks manager, click on the Instablocks icon from the top menu in edit mode:

This will open a menu where you can add block templates from Instapage or page blocks you previously saved: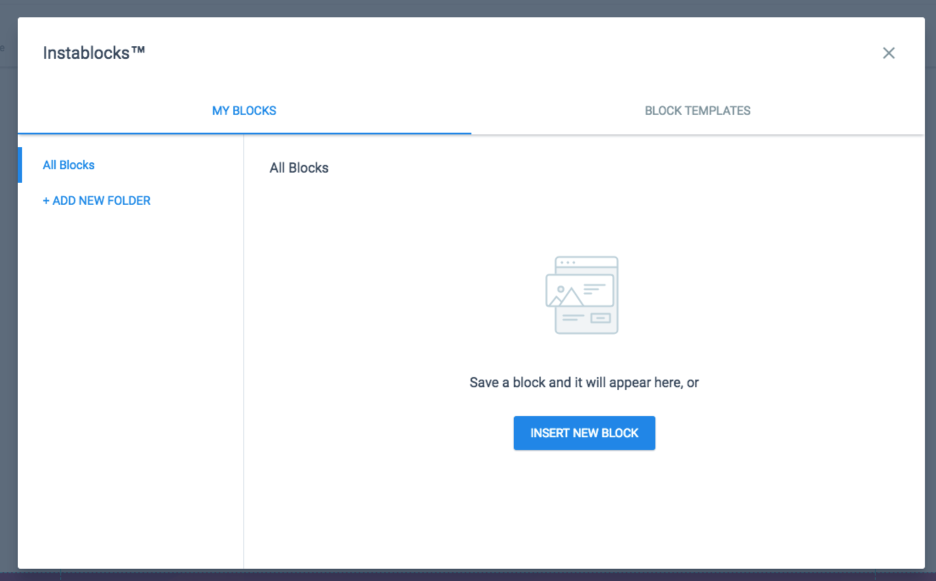 When you're on the Block templates tab, you can filter them by choosing from the categories on the left: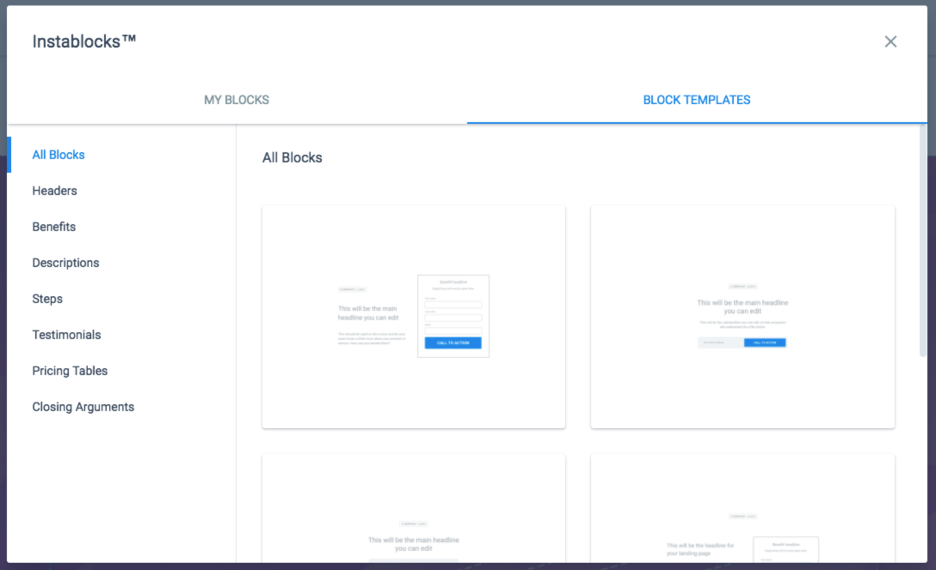 Based on your needs, you can choose Headers, Benefits, Descriptions, Steps, Testimonials, Pricing Tables, and Call to Action blocks.
The blocks you save are shown in the My Blocks tab, where you can organize them into folders. You can create folders from the left side menu, by clicking on +ADD NEW FOLDER.
Afterward, all you have to do is drag any blocks over the folder's name, in order to move them to that specific folder.
Inserting Blocks
In order to add a block to your page, hover your mouse over the one you need, and click on Insert Block.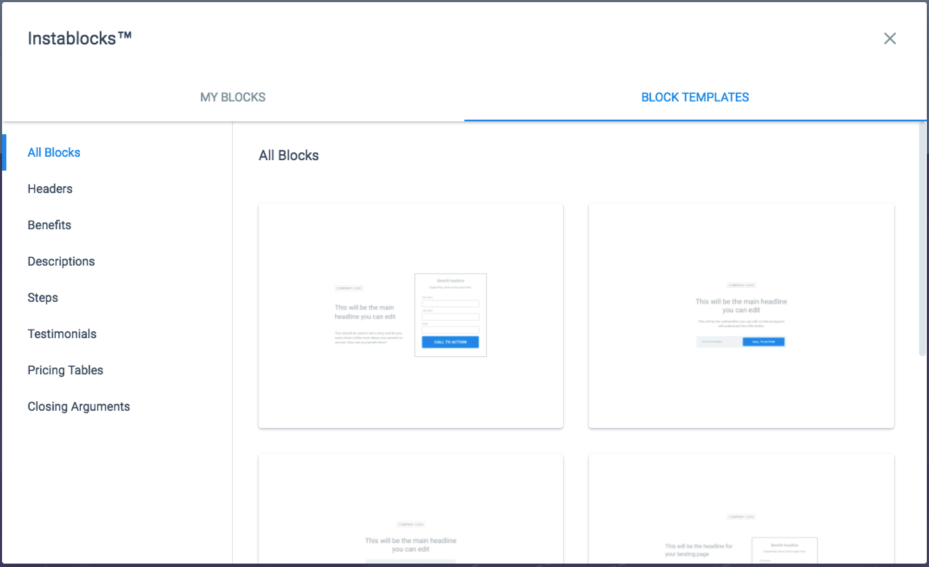 When clicking anywhere else on the block, a preview will be opened to see the block in detail, where you can see the mobile version as well. You can also add the block to your page by clicking on the Insert button. For blocks you have saved from your pages, you can also edit their name in the detailed view menu.