Instapage has built a permissions system for domains as an added layer of security to ensure that only you and your team members can publish to your domain. The team member that adds a domain to an Instapage workspace will give ownership of that domain to the account owner of the workspace.
If any Instapage user on another account or another workspace decides they want to publish to the same domain, they would need to request access from the account owner.
Requesting access to a domain
1. Add the domain according to the instructions in this article: https://d.pr/9ppWLc.
2. After you add the name of the domain and the desired subdomain, you will see the following message if another Instapage account has already used this domain.
Click on REQUEST ACCESS in the bottom right corner of the modal.
3. The domain owner will receive an email with your request as well as a notification in the Global domains section of their account. You can see what that looks like for them below.
Granting access to a domain
1. Go to your account's domain access management menu by clicking on the name of the workspace, then on My Account Admin, and then on Global domains.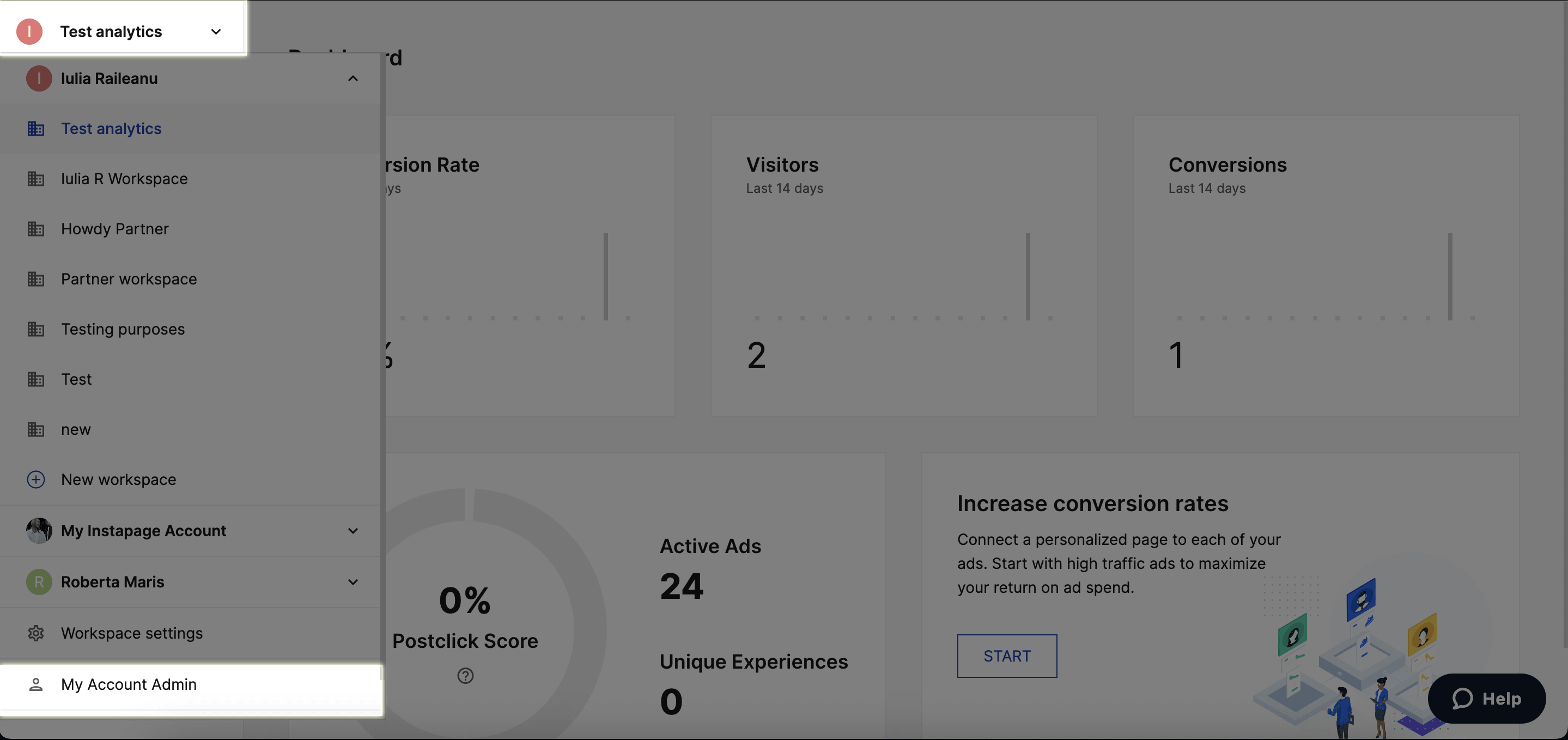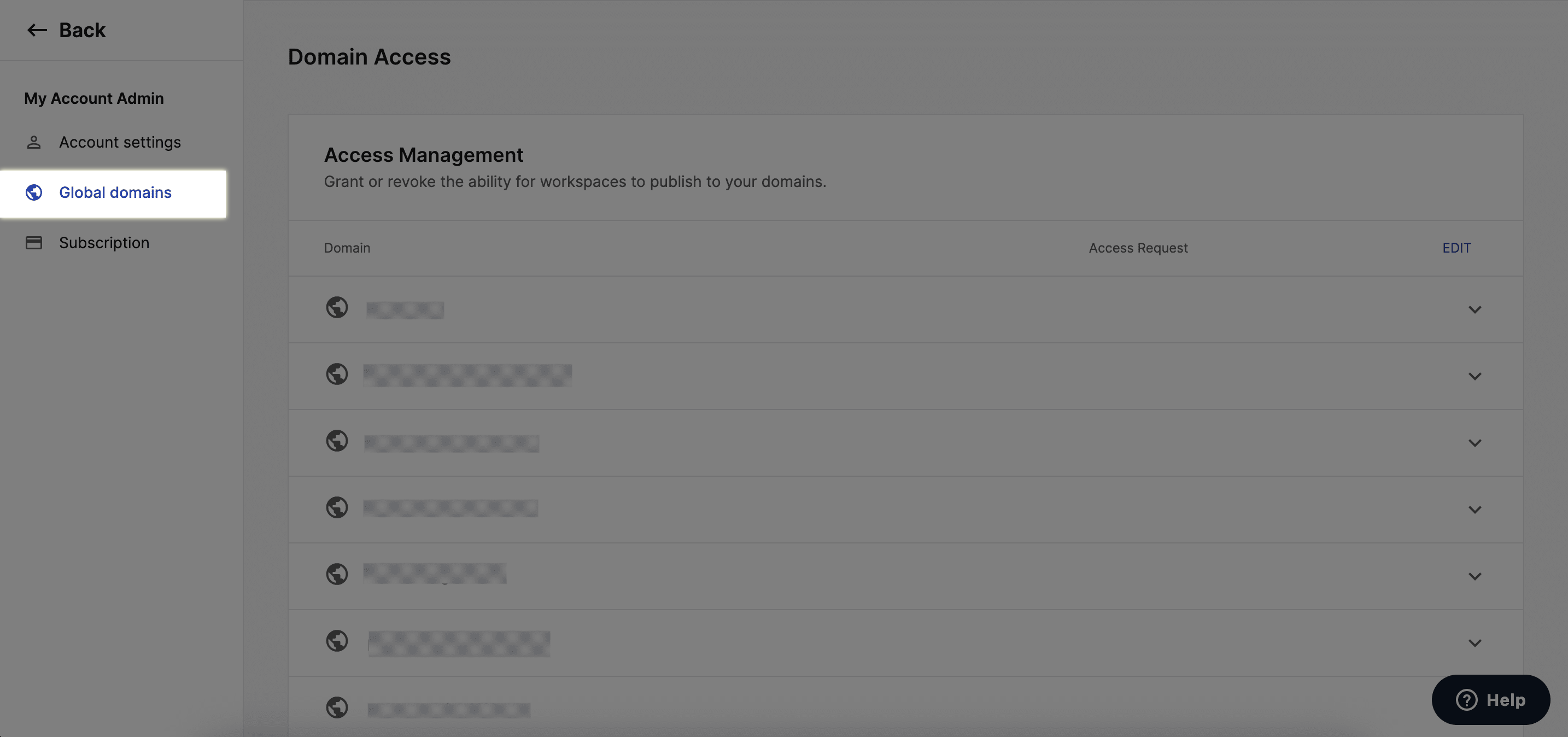 2. Select the domain to open the drop-down menu and approve the new request.

Revoking access to a domain
To revoke access to a domain, you will have to go to the domain access management menu, as shown above.
1. Select the domain to open the drop-down menu and click on the Revoke Access button from the right side of the name of the workspace.

2. Type in REVOKE and then click on the red button to confirm your action. Note that revoking domain access for a workspace will automatically unpublish the pages from that workspace that were published on that domain.
Note:
In case the domain you want to use is locked on a different account than yours or your team members, and you do not know on which account, to move the domain to your account you will have to prove that you own the domain by submitting a request from this link:
https://unlock-domain.instapage.com/step1
This can be done for accounts with a paid subscription only. It cannot be done during the free trial.
NOTE: The SSL certificates do not renew automatically if the backend owner of the domain does not have a paid subscription anymore. Even if there are other users with paid subscriptions that have access to the domain, the SSL certificate will not renew automatically. For security purposes, a domain can only be owned by one Instapage account at a time, even if access was granted to other accounts. An account that is canceled won't be able to approve other users to use their domain, so it's best to have it transferred to a paid account. To request a domain ownership change, please follow the steps above.