Connecting Google Ads to your landing page is extremely easy. Once connected, you will be able to see the cost per lead and cost per visitor metrics in your Instapage analytics dashboard for the page you connected:

Follow the steps below to connect your Google Ads account to your page.
1. If you're in the editor, exit the builder to go to the Experience Manager interface:

2. Go to the Integrations tab of the Experience Manager and select Analytics Integrations:

3. If you have already connected your Google Ads account in the main Integrations dashboard, you will see it here and you can connect it to this particular experience: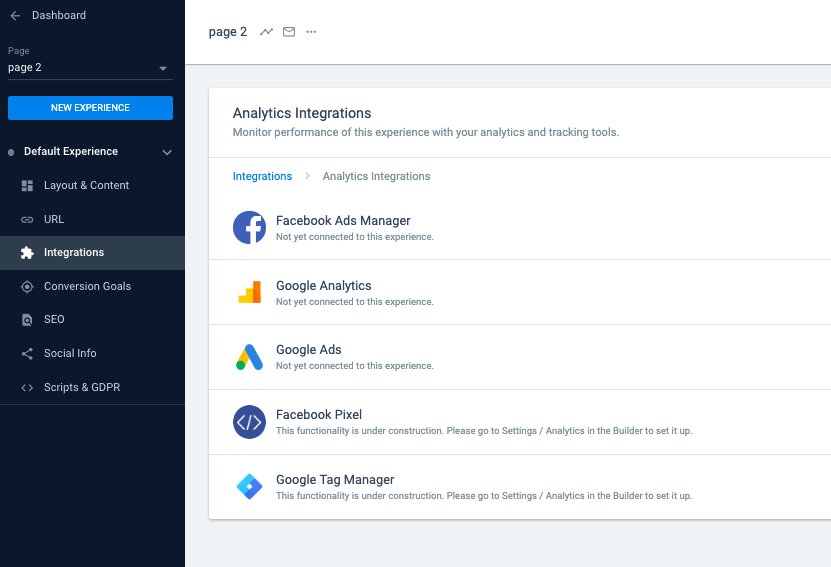 After clicking Google Ads in the screen above, you just need to turn the toggle ON and confirm, then Update the page.
Disconnecting Google Ads from your landing page.
1. From your Instapage dashboard, click on Integrations on the left;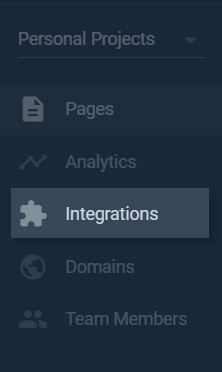 2. Go to Ads and click on the Disconnect button.

You can also turn off the Ads integration, without disconnecting it. Go to the Analytics menu in the experience manager and click on the toggle button next to your Ads ID.