With this feature it's easier than ever to keep track of changes on a subaccount with multiple team members. You will get information about who created, saved, published or deleted pages from your subaccount.
In order to access this feature, click on your settings icon in the top right corner in the Instapage dashboard, and choose Audit Log from the menu.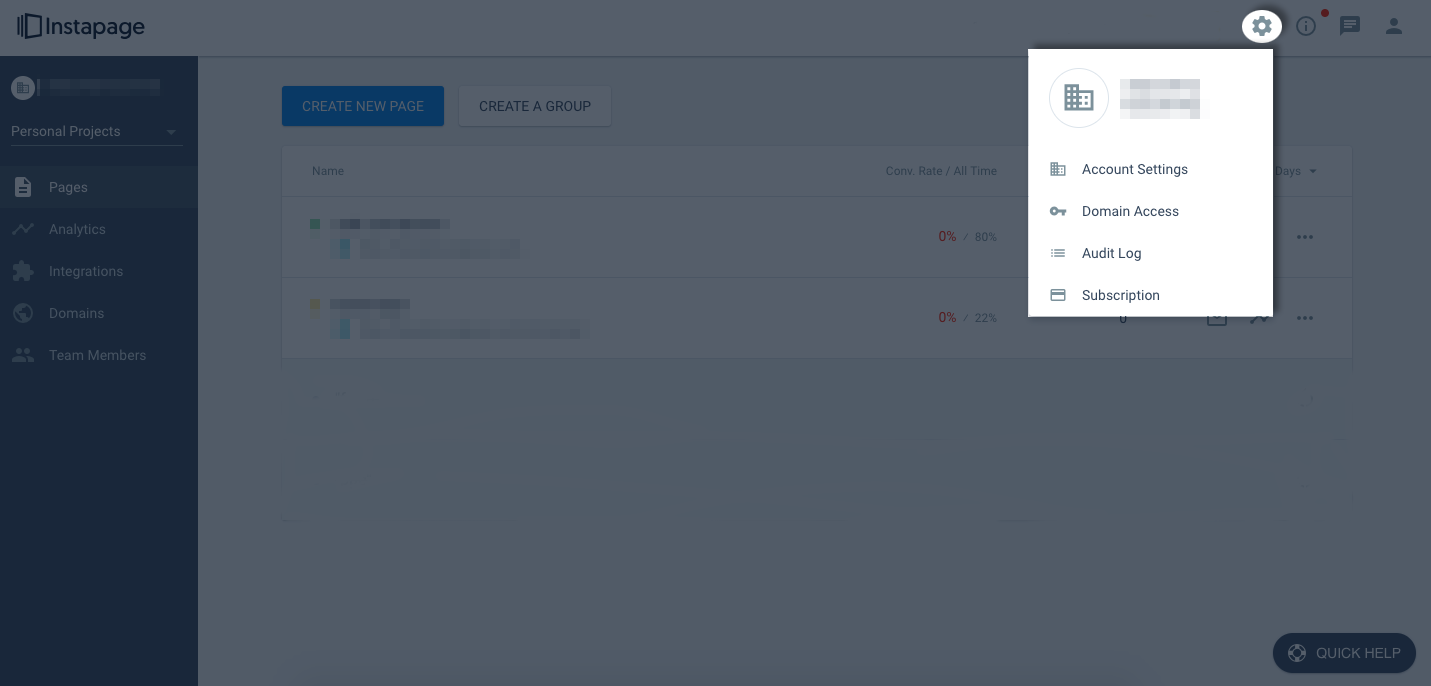 This will take you to the Audit Log screen shown below.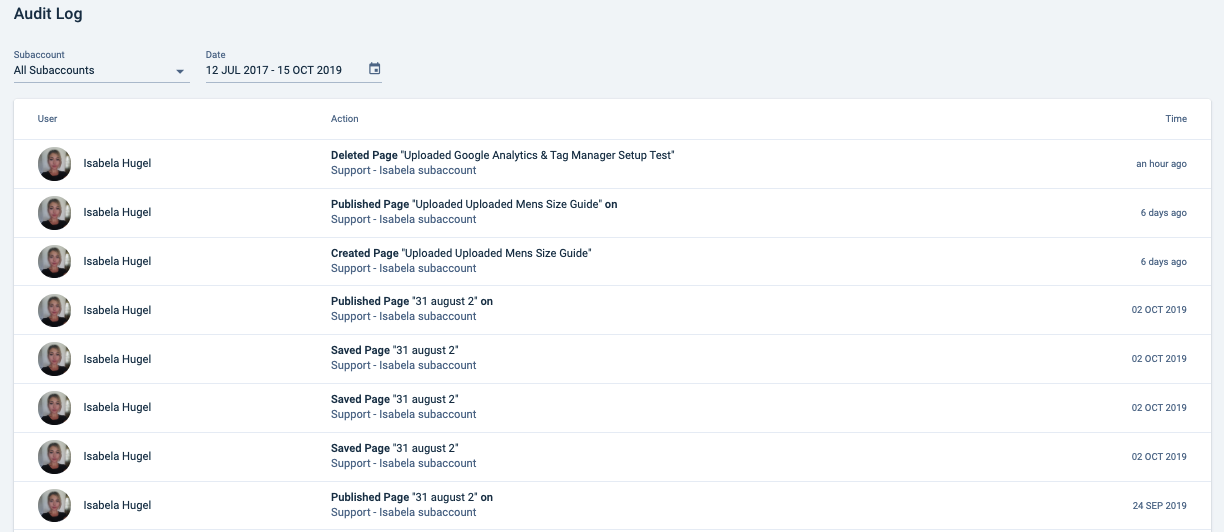 You can manage the results shown using the two options at the top of the page by time period and per subaccount.