Instapage's main goal is to encourage marketers to create personalized, relevant landing page experiences for every campaign and advertisement. Based on market and industry research, we've learned that by personalizing advertisements to landing pages, marketers can increase the conversion rates by 5X to 6X. Together with AdMap™ the goal of the Postclick Dashboard is to help you ensure that you deliver one personalized experience for each ad that you have active, in order to serve a personalized experience to each target audience of your campaign.
NOTE: The Postclick Dashboard and AdMap™ are available for the legacy Team & Agency plan, the Business plan, and the Conversion Cloud® accounts that have the feature added in their contract.
If you did not connect Google Ads to AdMap yet, you will see this screen, prompting you to connect: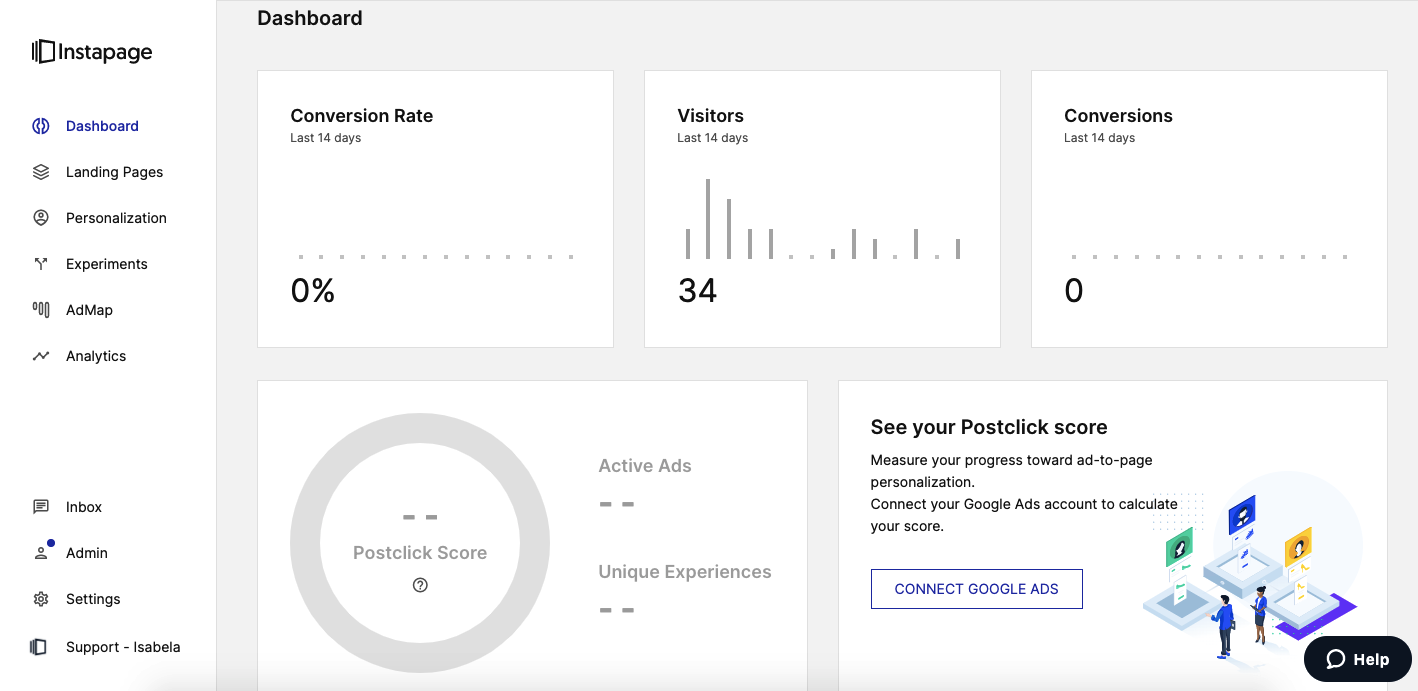 When you open the Postclick Dashboard for the first time after integrating your Google Ads account, it takes some time to calculate your Postclick Score™ (since we have to import all of your ads). If you already connected your Google Ads account and have experiences assigned to ads, you will see something similar to this: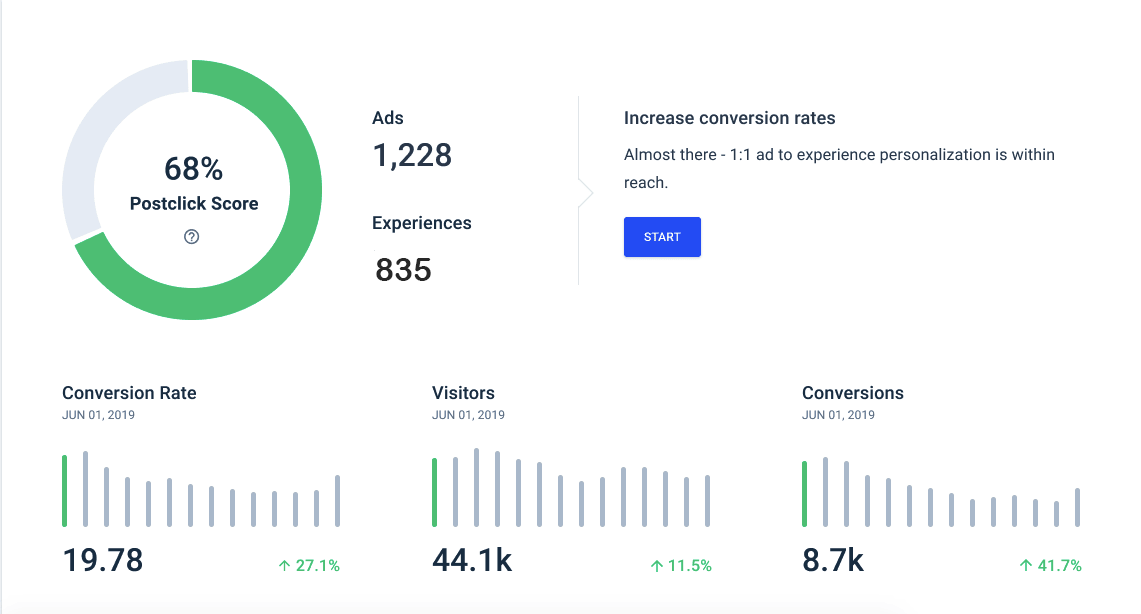 In the main view, you can see your Postclick score (the ratio between your number of ads and your number of personalized experiences). Ideally, you want to increase this to 100% (one experience per one ad) in order to increase your global conversion rate.
Below that, you can see your global conversion rate for the last 14 days, your total number of visitors and your total number of conversions, as well as the percentual increase for all of them compared to the previous time period. If you hover over the bars you can see the data for a particular day out of the latest 14 days.
You can come back and refer to the Postclick Dashboard whenever you are in doubt about the global performance of your pages & experiences.
NOTE: Only search ads are currently available for connection with AdMap and only those will subsequently be referenced by the Postclick Dashboard.