Note: 
AdMap™ is released as a closed beta program for a preselected group of users and once released. The feature will be available for 
both Enterprise and Core users.
AdMap allows you to quickly achieve personalized post-click experiences by streamlining your Google Ads search campaign connections with Instapage. It enables you to visualize your campaign structure and landing page connections, as well as manage those connections directly in Instapage.
Accessing AdMap is done from your Instapage dashboard, on the left-hand side menu.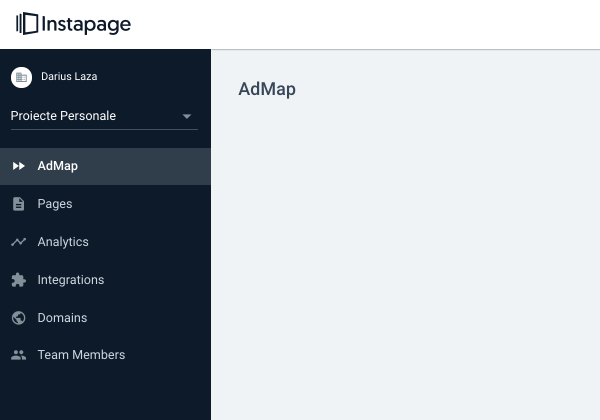 Connecting Google Ads to AdMap
If you don't have a Google Ads account integrated already, you will see this screen and you will need to connect your Google Ads account to your subaccount on the Integrations page.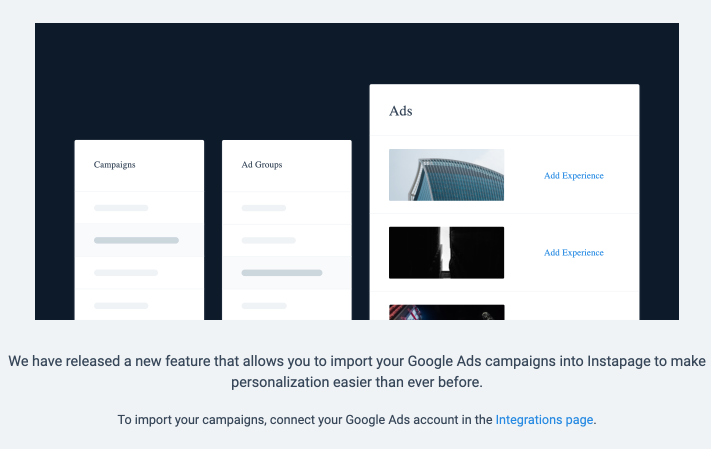 After you have successfully integrated your Google Ads account, you will see a blue button on the AdMap page where you can import your active search campaigns.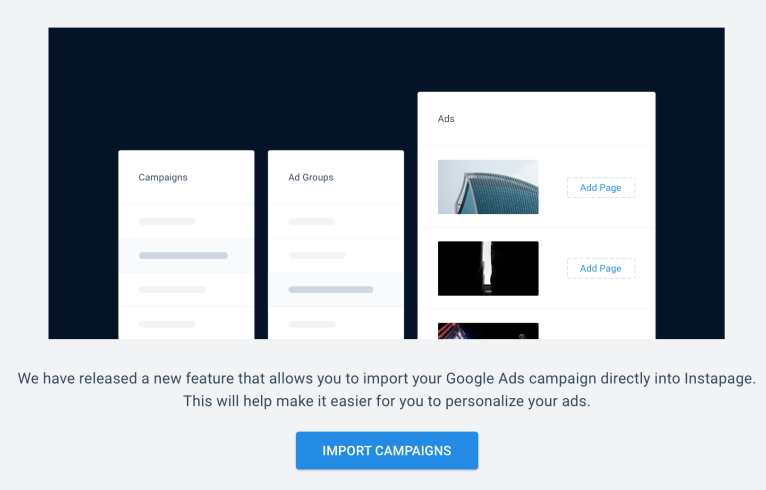 All your Google Ads campaigns will be imported in AdMap and you can click on them to open Ad Groups and then see each individual ad.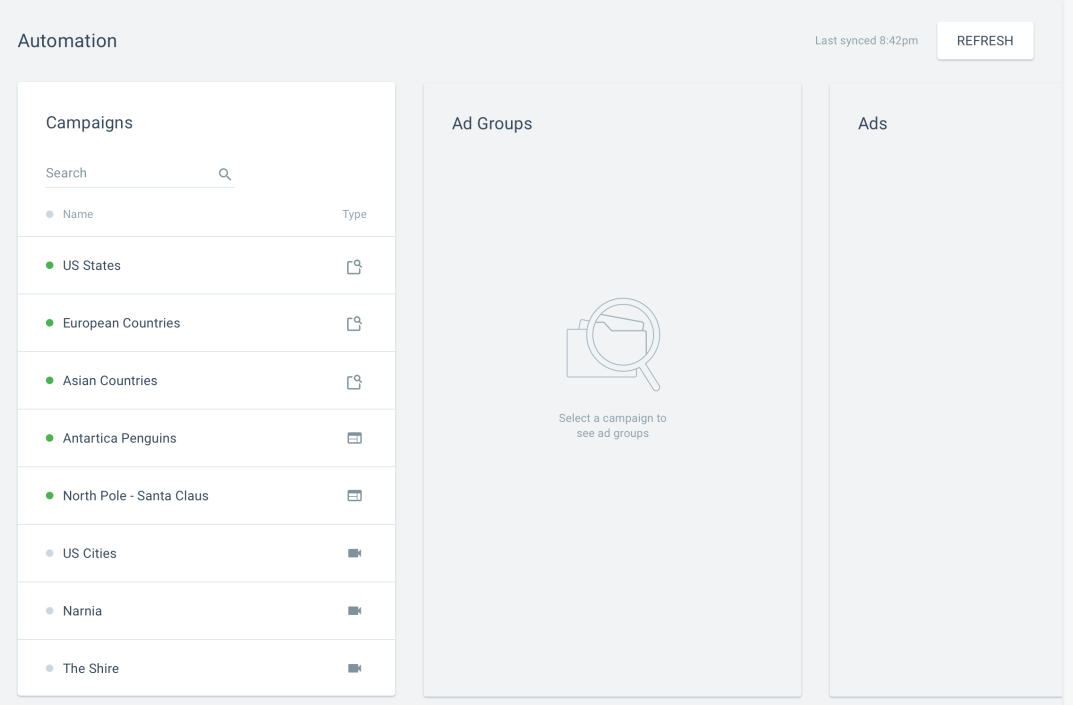 Connecting an Ad to a page experience 
To connect a page experience to a specific add, select it and then click the Add Experience button on the right.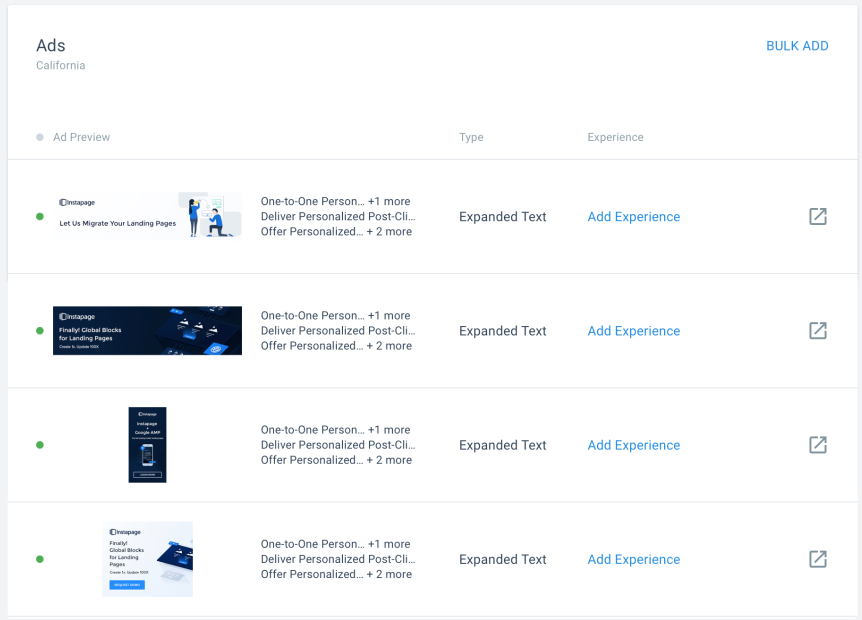 Select your group, page, and then the experience that matches your ad. Only published experiences will be available here.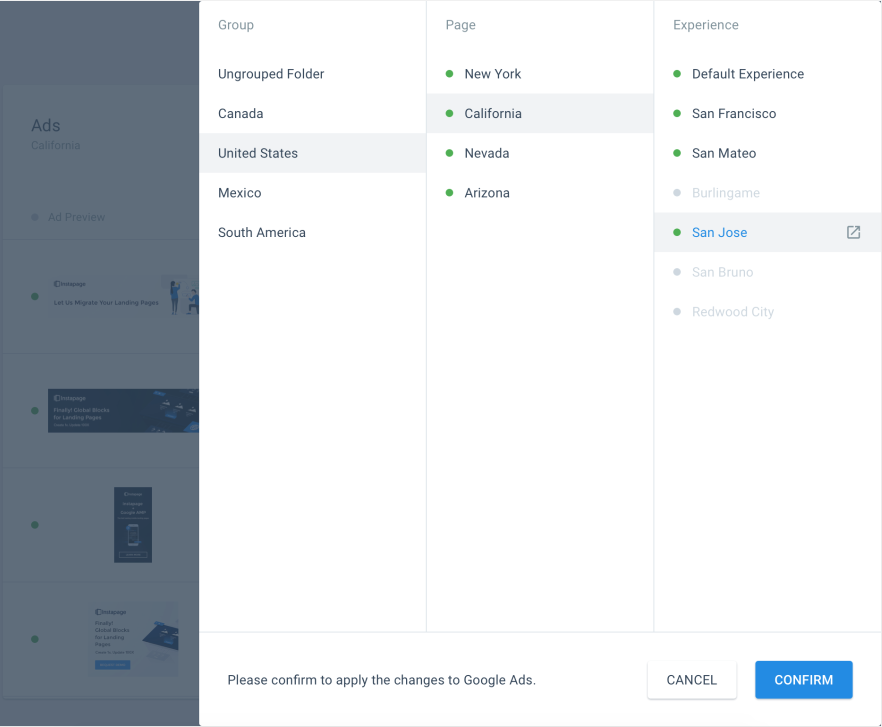 Once connected, you will see a notification that your changes are live on Google Ads and your ad is ready to convert.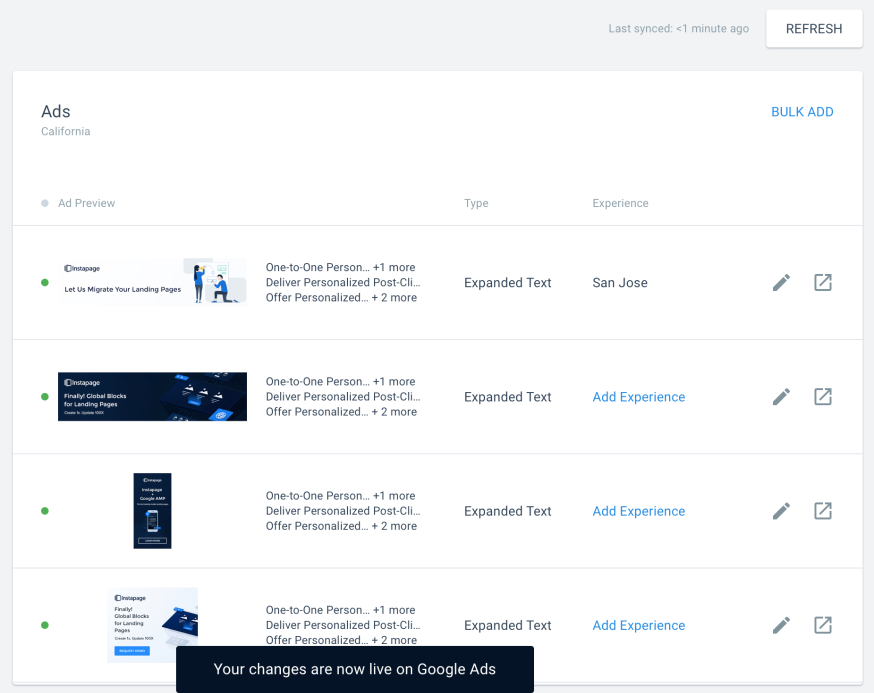 When using AdMap, the final URL added in AdWords will serve both desktop and mobile devices so you don't have to select the Mobile URL check box. Our system will automatically load the proper page layout depending on the visitor's device.