The Integrations tab is the second one you are presented when accessing the Experience Manager.

1. Clicking Analytics Integrations will expose a screen, allowing you to select an upstream integration to configure. Selecting a particular integration will launch the integrations modals. See the dedicated articles for more information on each of the Analytics Integrations:
If you have already connected all of the accounts in the main Integrations dashboard, you will see all of them here and you can connect them to this particular experience: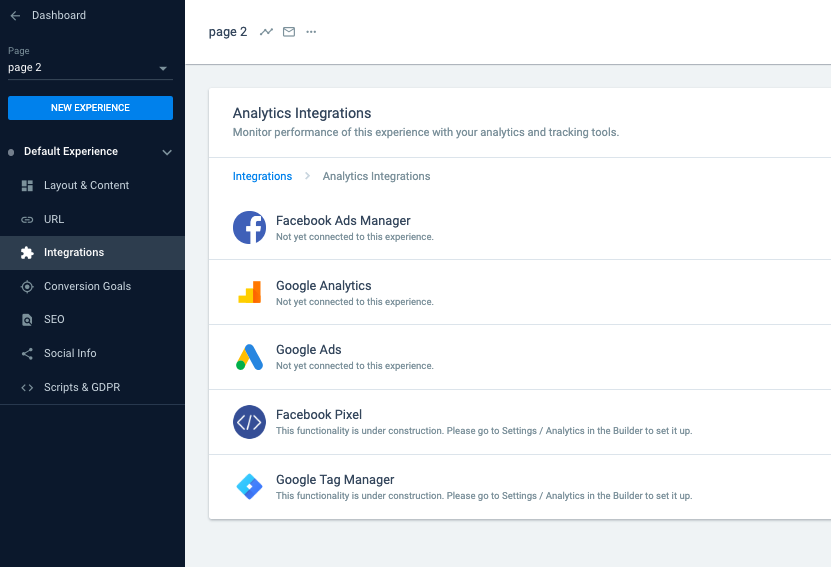 If you have not connected your Facebook Ads manager, Google Analytics or Google Ads account yet, you can go to the main Integrations dashboard to connect them: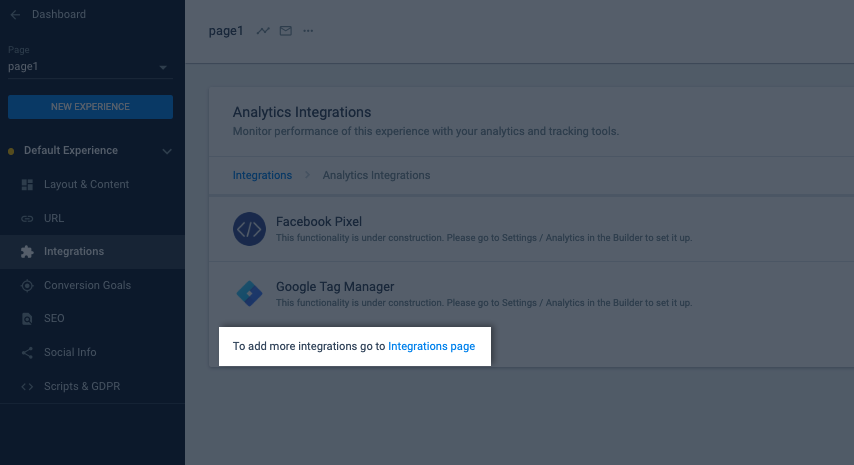 After you have connected the account, return to the Experience Manager interface for the page from before in order to complete the integration process.
2. Clicking Form Integrations will display the available CRM integrations in order for the form on your Experience to send the leads directly to your desired list. You can see more about each of them in our dedicated Help Center section.
You will only see the CRMs for which you have already connected an account in the main Integrations dashboard. For example, on this account, MailChimp and Campaign Monitor have been connected already: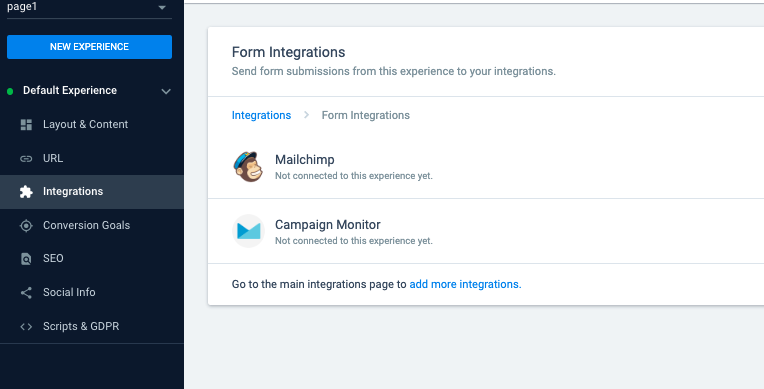 If you want to connect an integration that is not on the list, you can click on add more integrations and you will be taken to the main Integrations dashboard.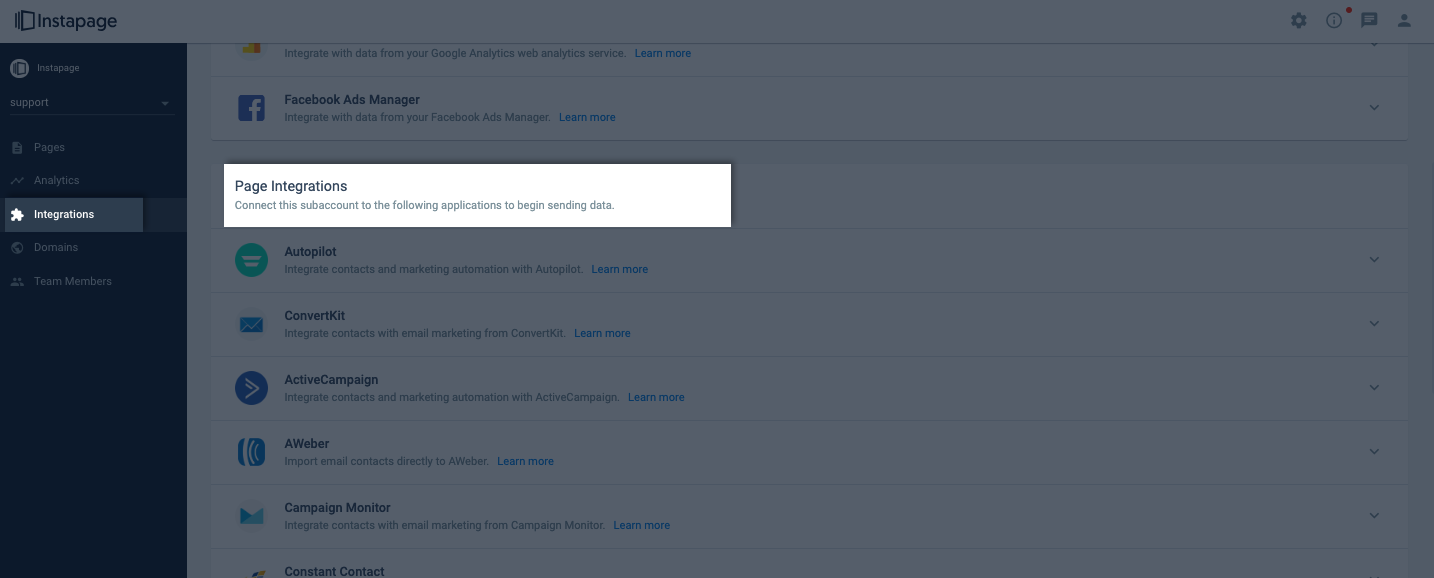 Once you connect the desired account here, you can go back to the page from before to finish the integration process.
3. Clicking on Leads Notifications will take you to the setup page where you can add or remove email addresses that will receive a notification each time a lead is submitted. This is set up individually for each experience.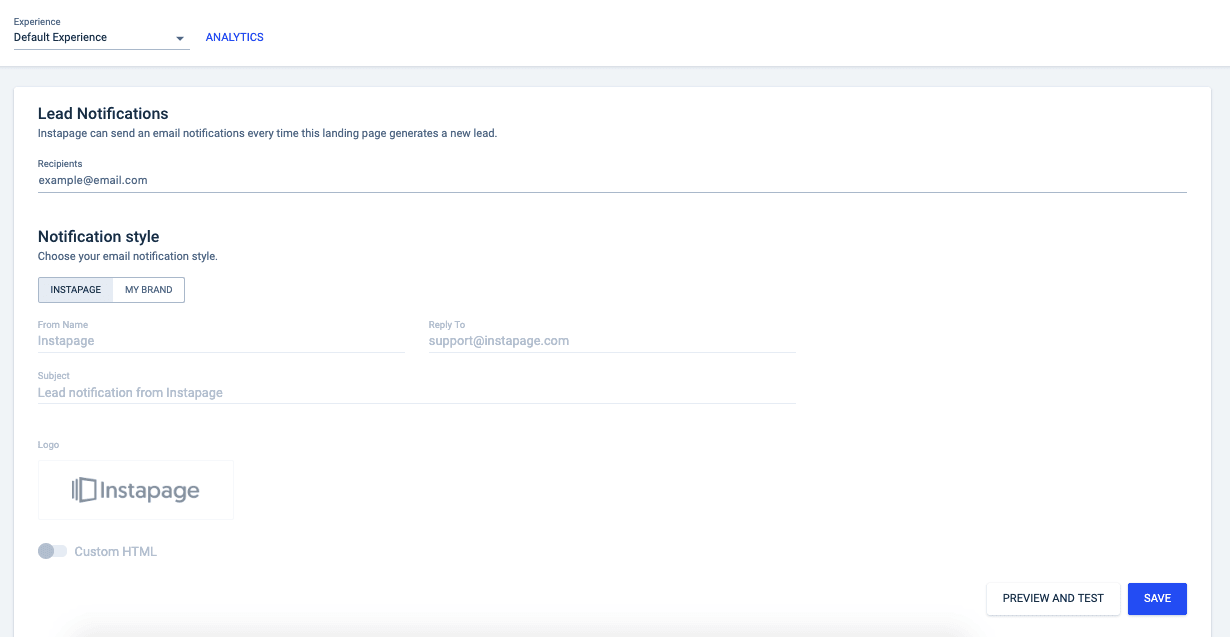 Please see this article for the next tab of the Experience Manager: Page Experience: Conversion Goals