Your dashboard is the place where you can create a new page, manage existing pages, manage your account, manage workspaces and team members, as well as view your audit log and check on your billing information.
To create a new page, just click the button on the left and you will be presented with several options. See the article linked above for more detailed instructions.

2. Creating a new group
If you want to group your landing pages into folders, click the Add group button.

Then you can move a page into the new group either by clicking and dragging it it, or by clicking the three dots next to the page, selecting the Add to group option, then choosing the group from the list.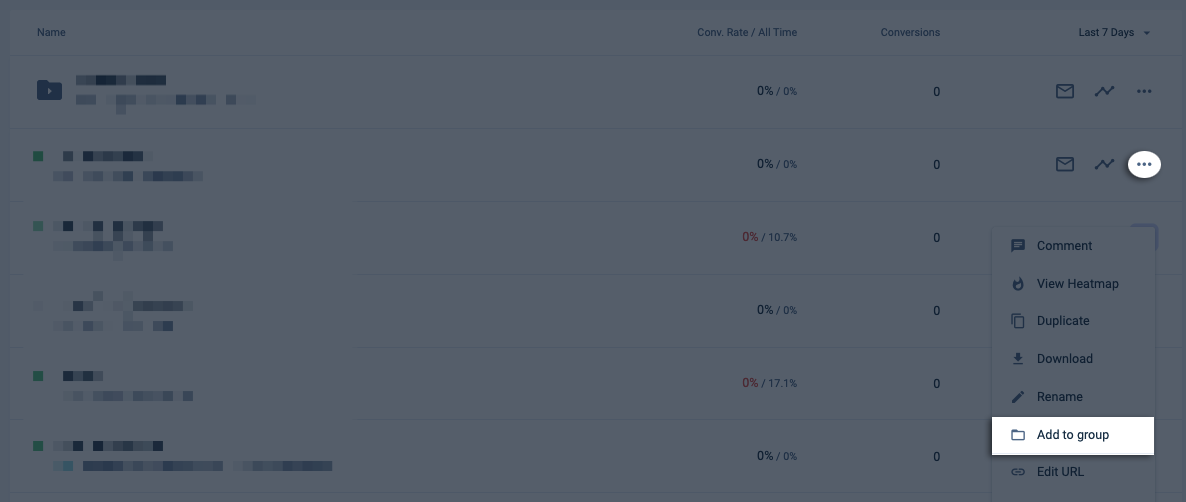 3. Managing your existing pages
You can manage your existing pages by clicking on the same three dots next to a page, which will present several possible actions. See the dedicated article for details.
4. Viewing leads
You can view the leads generated by one of your pages by clicking the small icon next to it.

5. Workspaces
You can switch between the workspaces you are working on by clicking the workspace name in the bottom left corner and selecting the one you want from the left-side menu.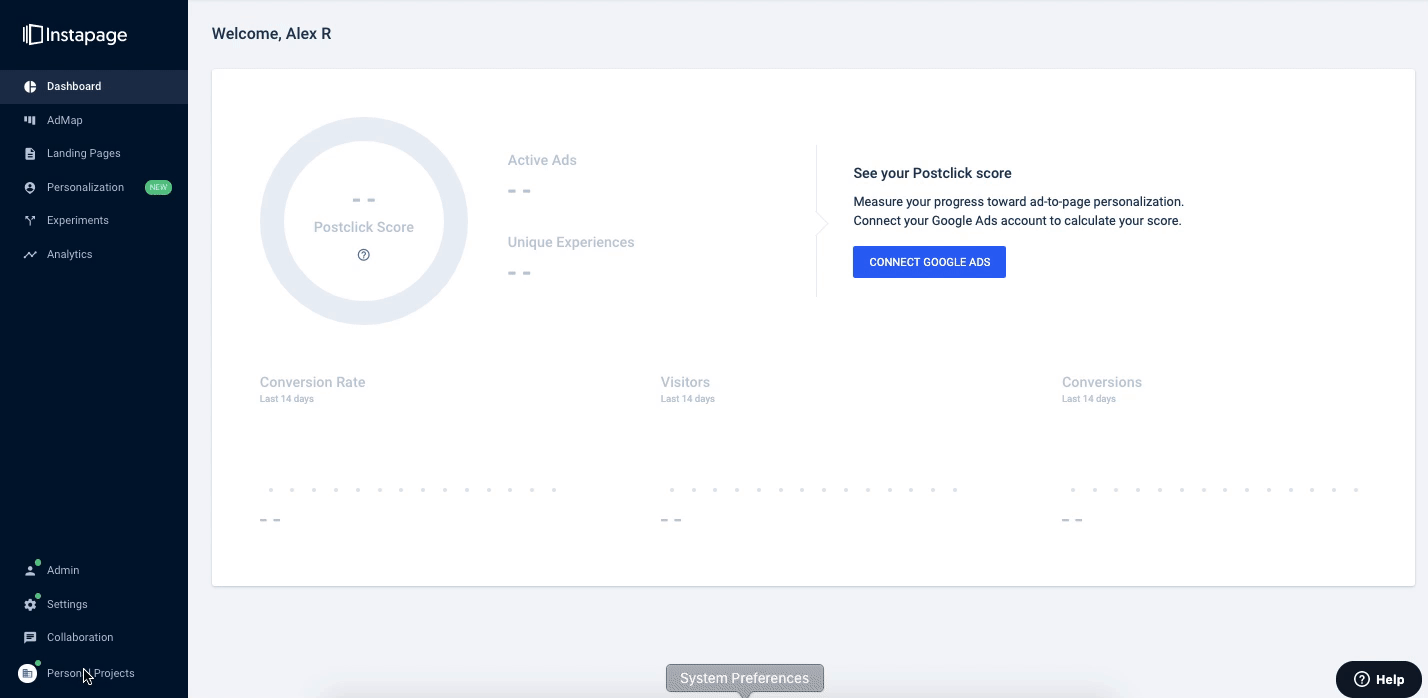 Here you can get your CMS token for publishing on WordPress or Drupal, you connect to analytics platforms or to various CRMs with which you can integrate your forms.