Autopilot is an easy-to-use marketing automation tool that works for email, SMS and direct mail. Autopilot allows you to automate your customer journey, visually.
With this integration, your leads will go from your Instapage landing page to your Autopilot dashboard. From there, you'll be able to create customer journeys for your leads based on their level of engagement.
Here's how to set it up.
On your landing page, click Settings from the top-right corner, and choose Integrations.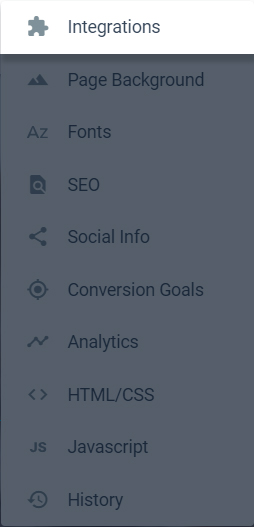 Choose Autopilot from the top menu;

Add the API Key to sign in your Autopilot account;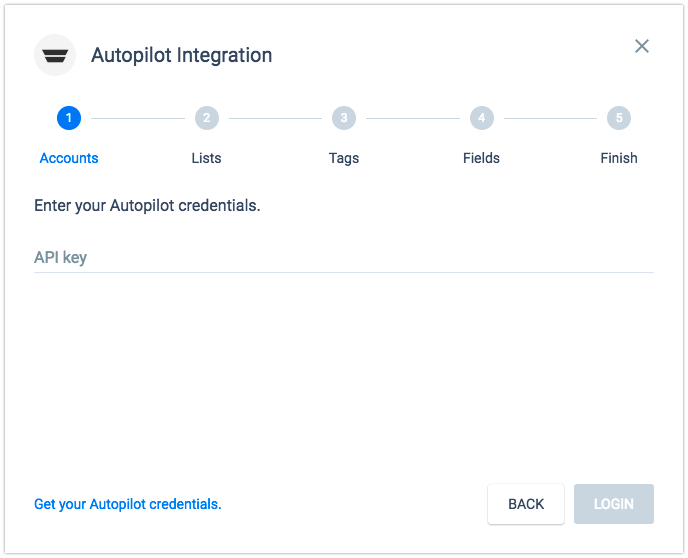 Go to this link to get your API key.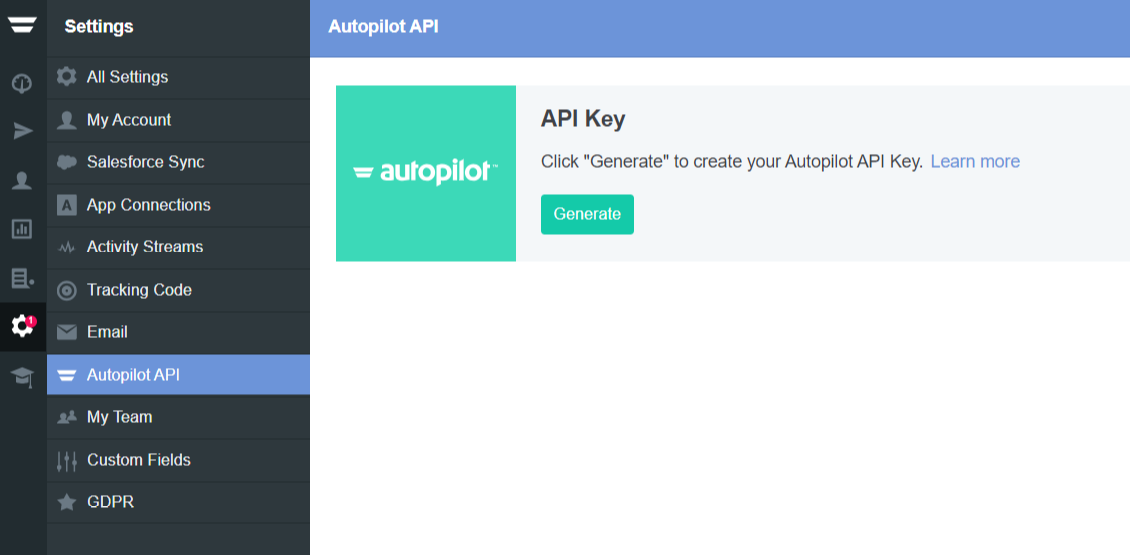 This step is done once per sub-account. After you've signed in, you will only select the account from a list. On the same page, you can add a new Autopilot account and disconnect the Autopilot integration for the page. After you select the account, click Continue;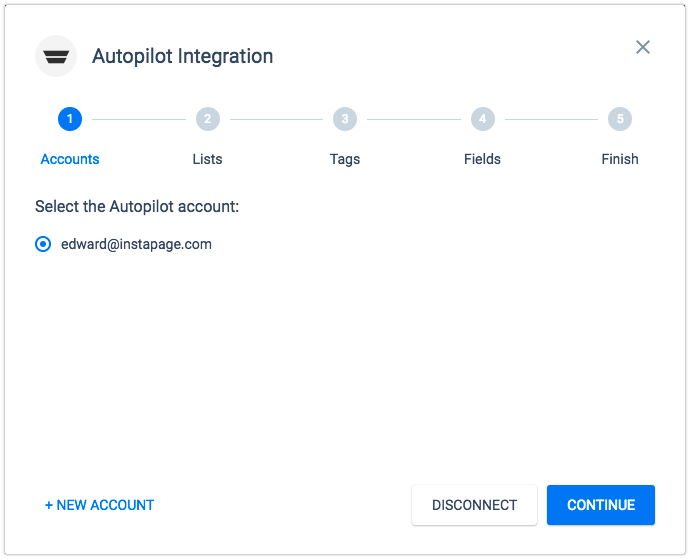 Now select which list you would like to use and click Continue;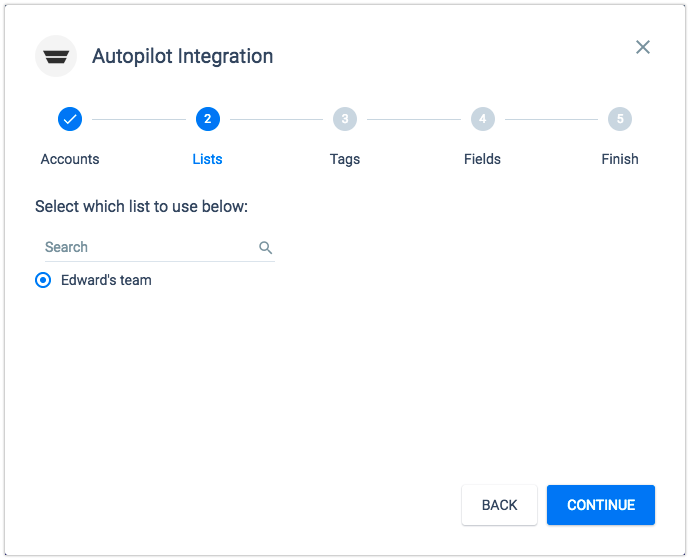 On the next step, you can select tags (optional). After you're done, click Continue;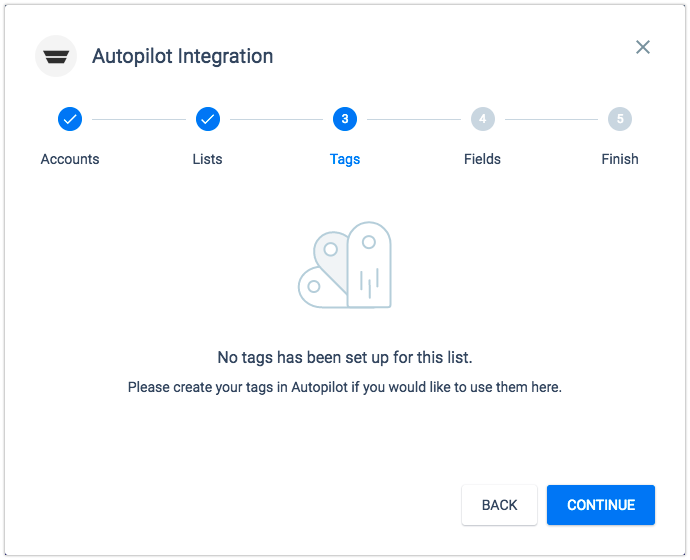 For the Field Mapping step that comes next, make sure that all the Instapage fields are mapped to the fields from Autopilot.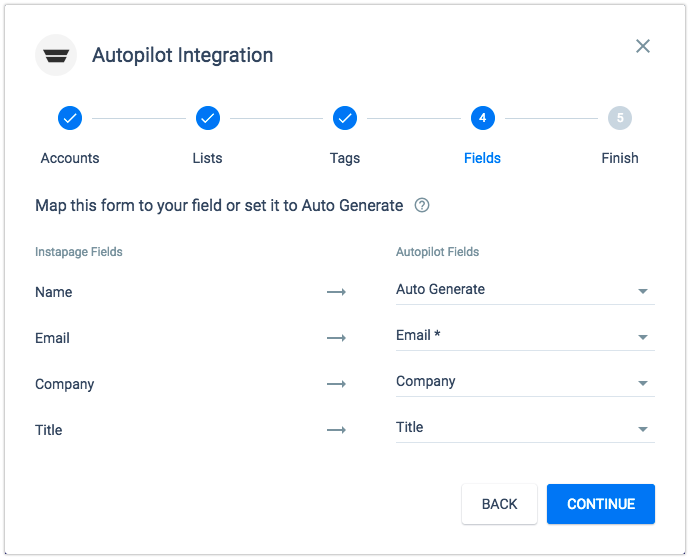 And that's it. If you followed the steps correctly, your form submissions will be sent to Autopilot automatically.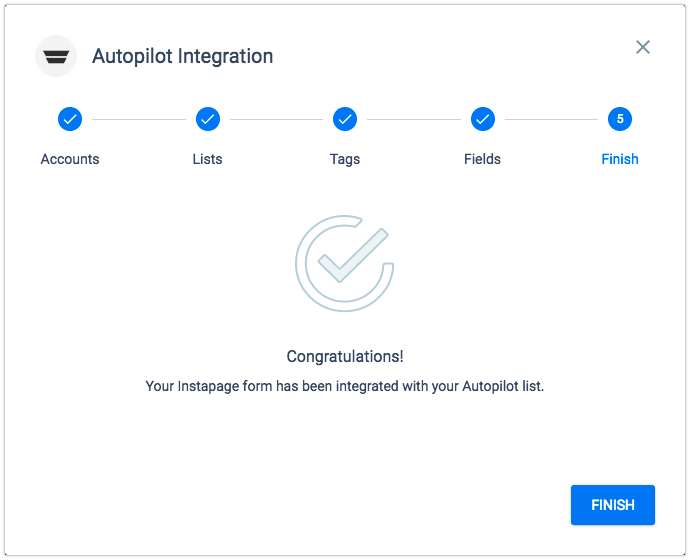 Note: Make sure to test the integration with different email addresses because if you submit the form multiple times with the same email address the integration will flag the email as a spam.