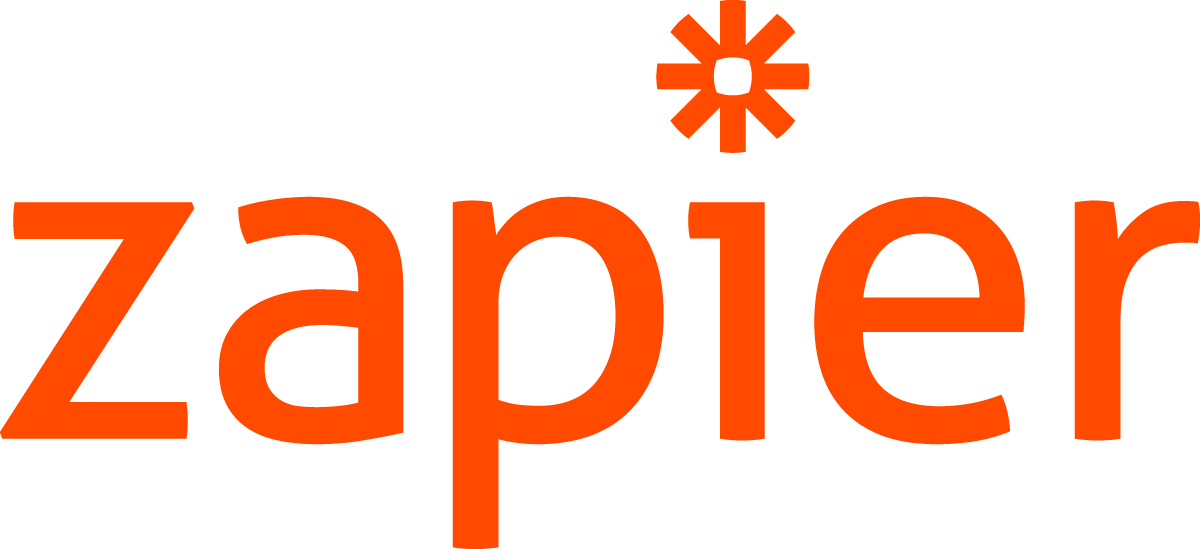 Zapier is a tool that allows you to connect web apps together. An integration between two apps is called a Zap. A Zap is made up of a Trigger and an Action. Whenever the trigger happens in one app, Zapier will automatically perform the action in another app.
Using a Zap, you can send your hard earned leads from Instapage directly to your list.
1. Click on "Make a Zap!" and select the Instapage app.

2. Select New Lead as a Trigger and click Continue.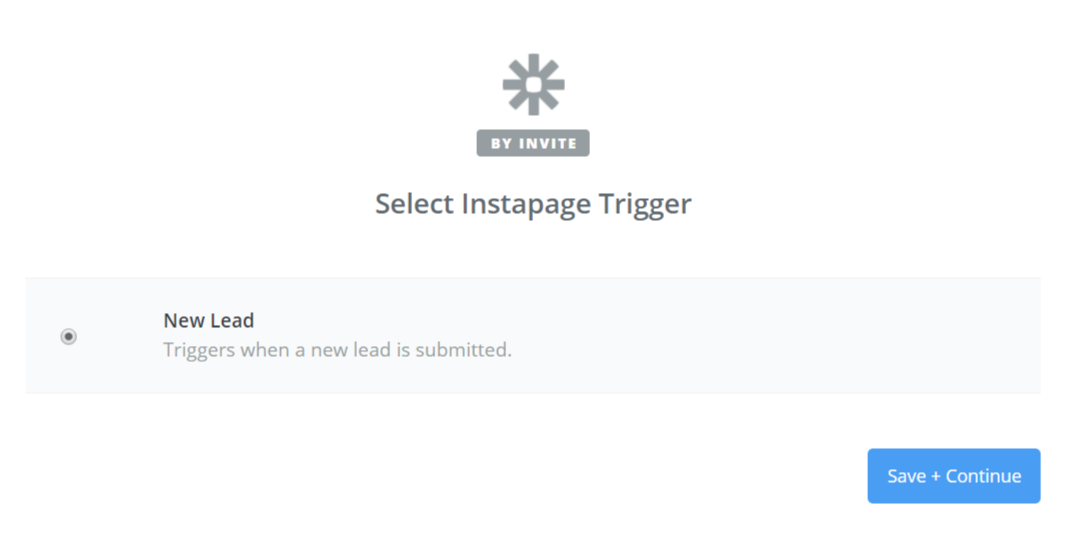 3. Click on Connect an account.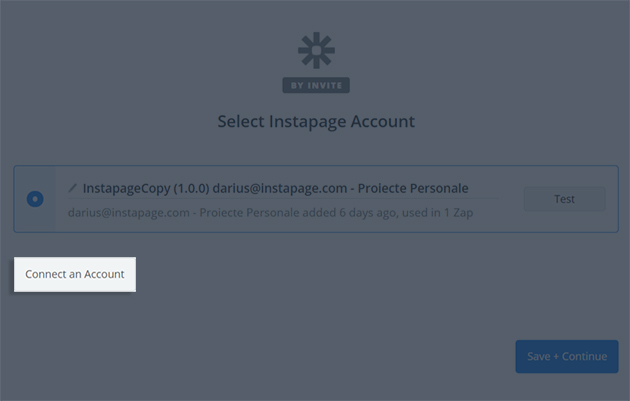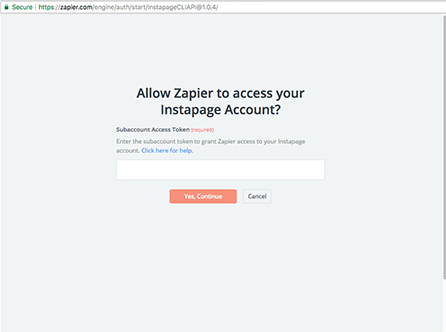 4. To find your subaccount token, navigate back to Instapage and select the subaccount you want to integrate within the dashboard, then click Integrations.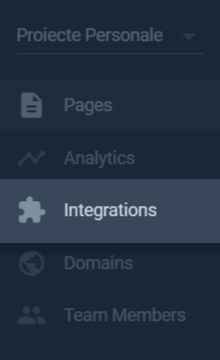 5. Scroll down the page and click open the Zapier card. Copy the token and paste it into the Zapier pop-up.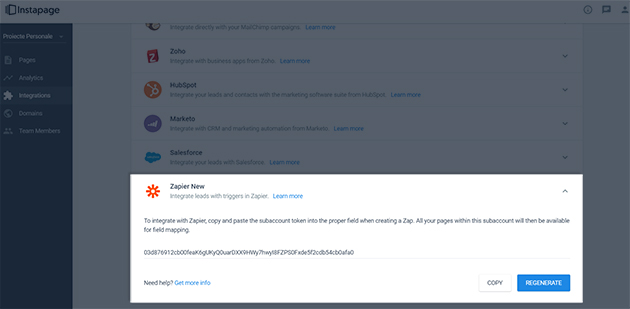 6. Once your subaccount token has been accepted, all the pages within this particular subaccount will be imported.
7. Select the page that you wish to connect to and click Continue.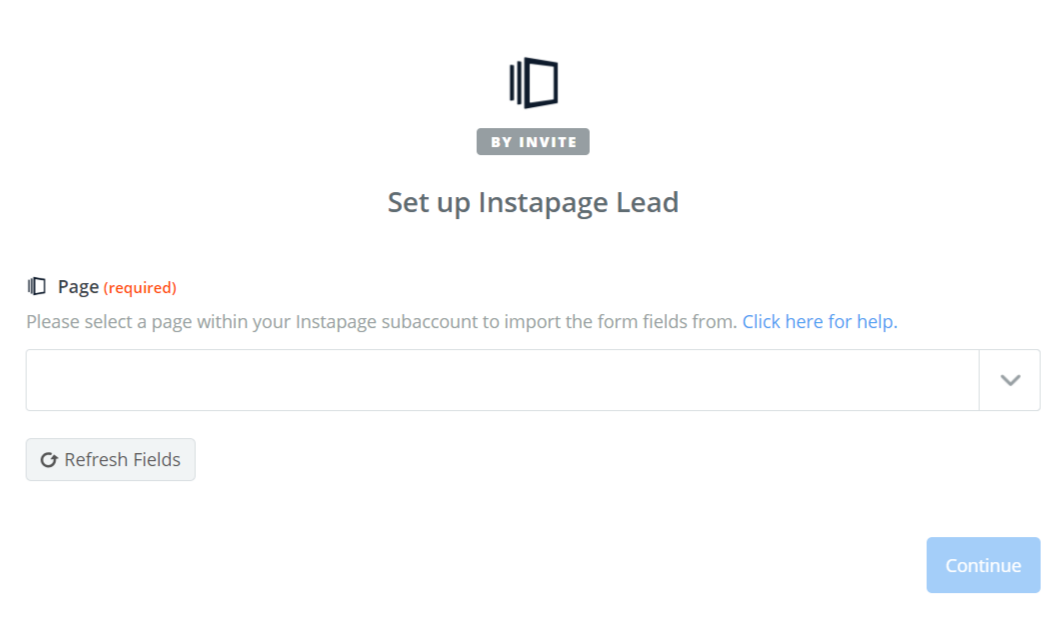 8. Once a test lead successfully goes through, you are done! All you have to do now is to set up the Action.