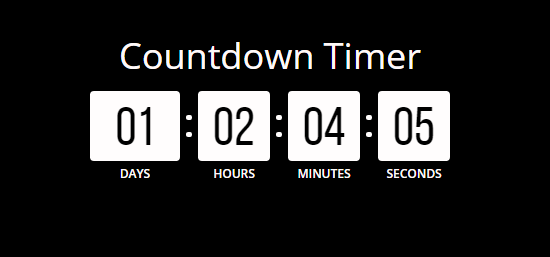 Add a countdown timer to your page by clicking on the Timer button.
Once you position the timer on your page you can customize it by clicking Edit. You have the option to change the color, language and label position and also, don't forget, adding a date to count down to.

Note: The labels for the countdown timer are not available on the mobile version of the page, as the width of the mobile devices does not allow it.
However, there is an easy workaround: you can add a text element to the desktop version, configure it to look like the timer labels, then hide it behind another element. Then go to the mobile version and rearrange the elements as to place the text element above or under the timer. You can see a recording of the process by clicking here.