If you already have a website published on your domain, note that editing the "www" record will replace your website with the landing page. To avoid this, please create a new CNAME record and configure it using the guide below.
1. Log in to your account;
2. Find the window entitled 'Domains';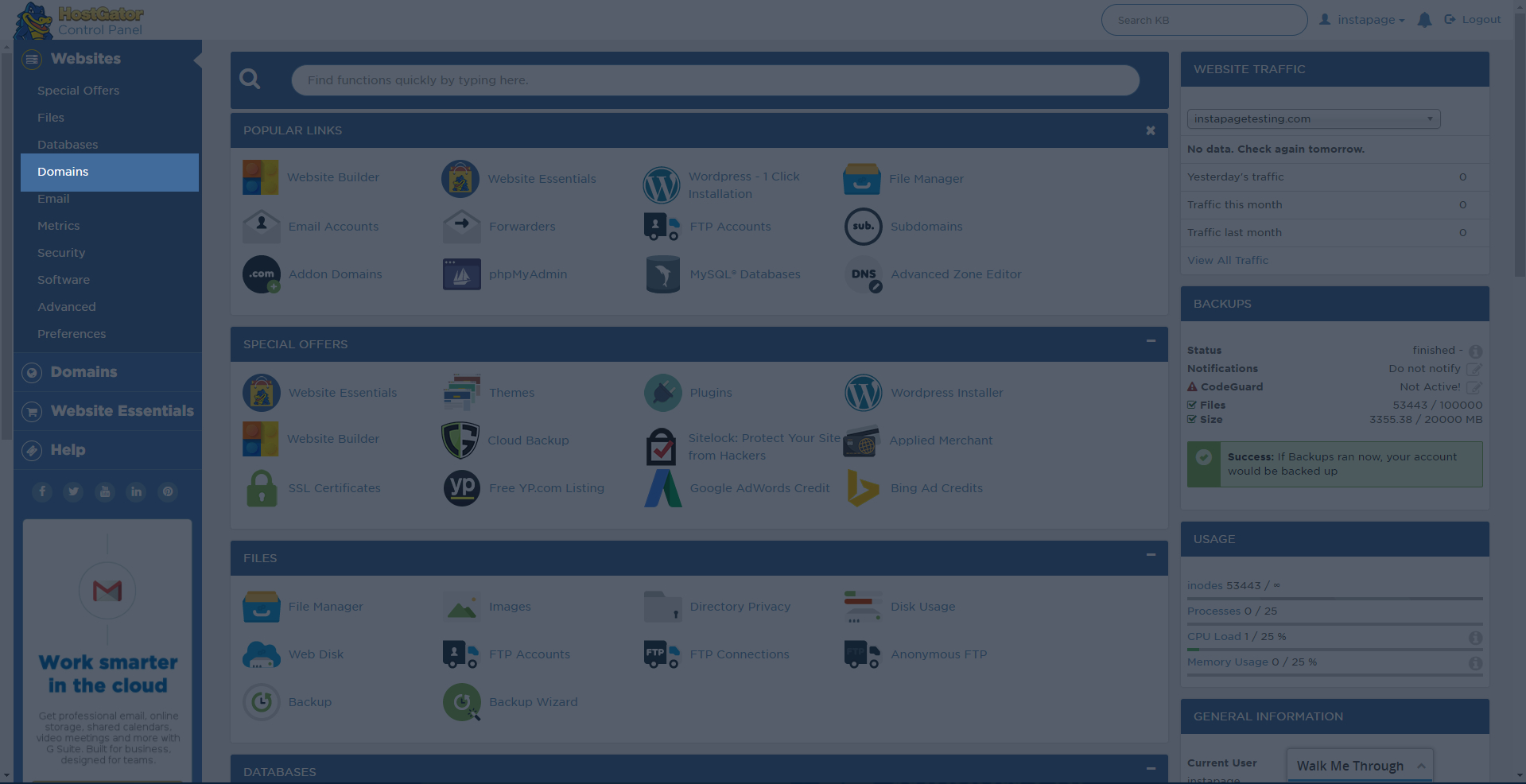 3. Click on 'Simple DNS Zone Editor' - This will take you to a control panel.

4. In the control panel you will see a section titled 'Add a CNAME Record':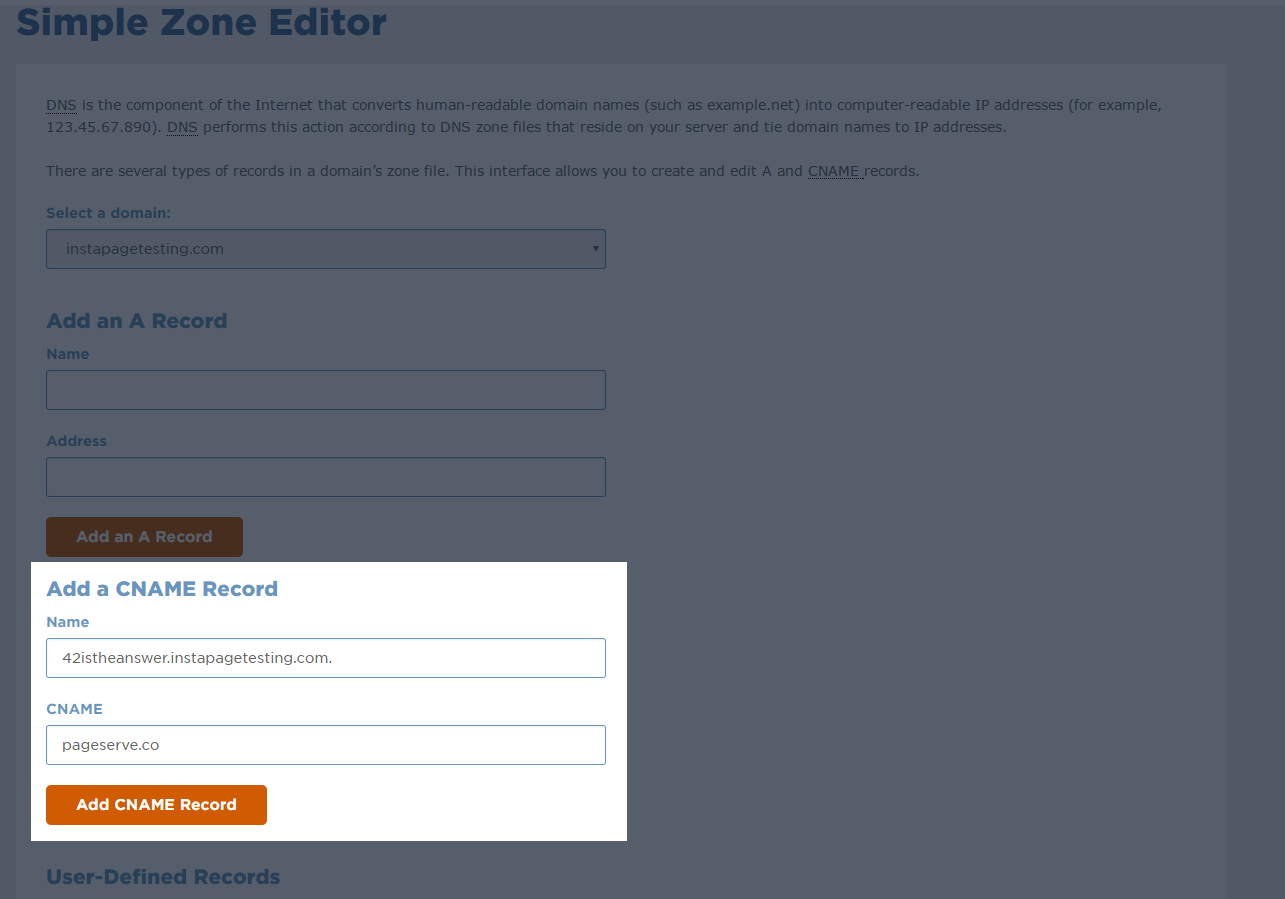 In the 'Name' field of this section, type the name of your chosen subdomain.  For example, if you picked lander.mydomain.com as your address, enter lander here. Or, if you're using a root domain such as www.mydomain.com then you'll want to enter www here. cPanel automatically fills in the rest of your URL.
In the 'CNAME' field, type pageserve.co (or secure.pageserve.co if you want to enable SSL).
Click the 'Add CNAME Record' button at the bottom.