Yahoo Small Business have transferred their services to Aabaco Small Business. If you haven't already made the transition follow the instructions in this article from Yahoo's Help Center.
To publish your Instapage landing page to your Aabaco domain, you will need to create a CNAME record in the DNS settings.
1. Log in to your account at Aabaco Small Busniess.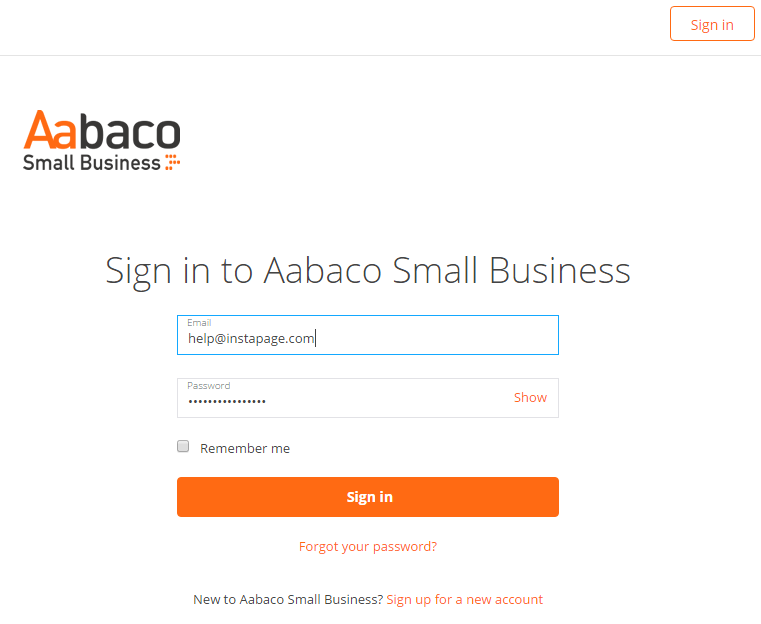 2. On the My Services page choose Domains.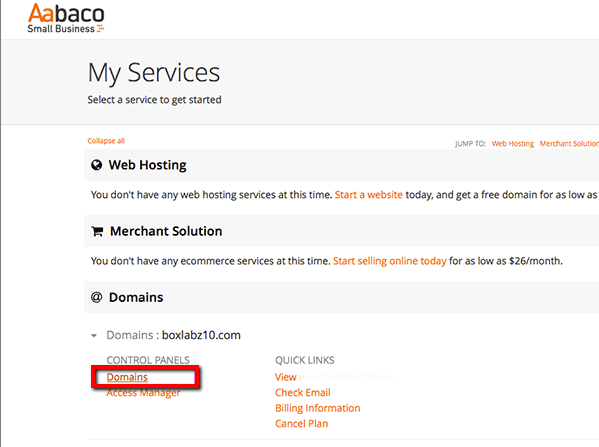 3. On the Domain Control Panel page, choose Manage Advanced DNS Settings.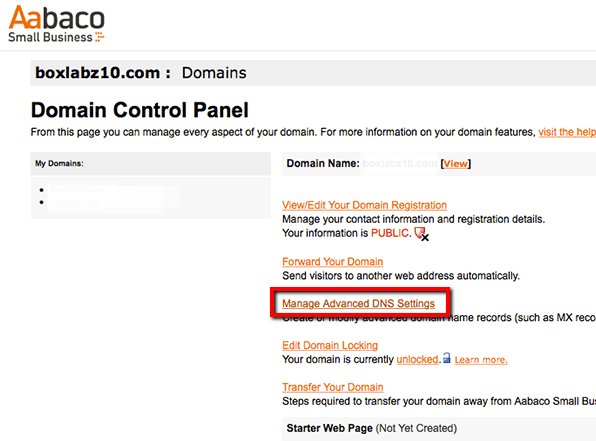 4. On the Advanced DNS Settings page choose Add Record.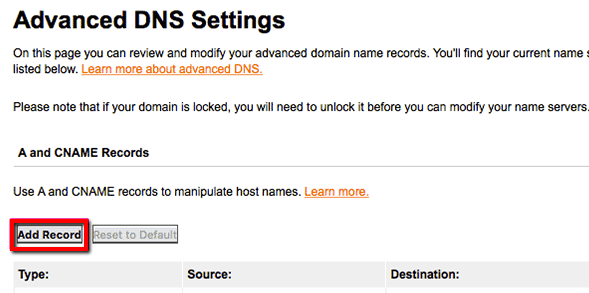 5. In the Source field, enter only the subdomain you want to use. For example, if you picked lander.mydomain.com as your address, enter lander here. Or, if you're using a root domain such as www.mydomain.com then you'll want to enter www in the Source field. 

6. In the Destination field enter pageserve.co.

7. Click Submit, check your record settings and click Submit again.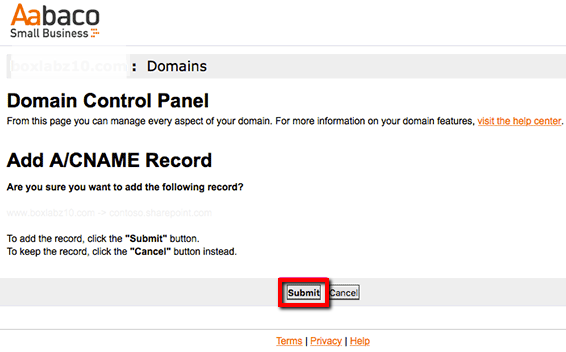 Success! Now you can publish your Instapage landing page on your custom domain.