The first step in adding a video is clicking on the Add New button. In the toolbar, you will see a "Video" button:

You will then be presented with a few simple options: URL, Progress bar, & Auto Play.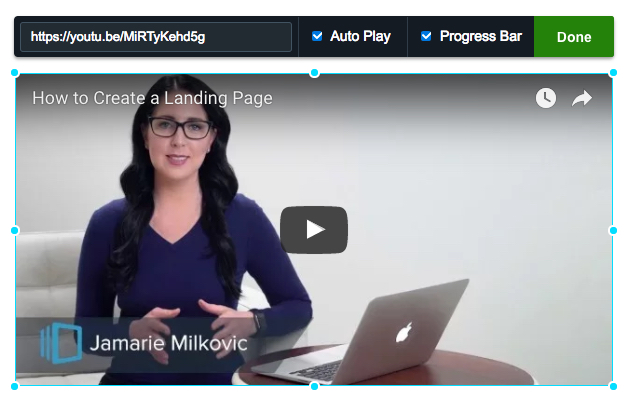 URL: You can paste the URL of any YouTube, Vimeo, or Wistia video into the form field. 

Progress bar: With YouTube videos, you have the option to hide or show the bar at the bottom of the video. Removing it can add to the visual appeal of your video and keep watchers more focused.

Auto Play: This will force your video to start playing automatically. This feature is only recommended if the video is the primary focus of your landing page and it doesn't start off with loud sounds, etc. 

If your video is not hosted on YouTube, Vimeo, or Wistia, you can still add it to your page using the HTML element feature.