You can add, view or delete the custom domains that you have in your Instapage account at any time by clicking on Settings and then on Domains.



The custom domain dashboard looks like this, with the domains and subdomains ordered alphabetically: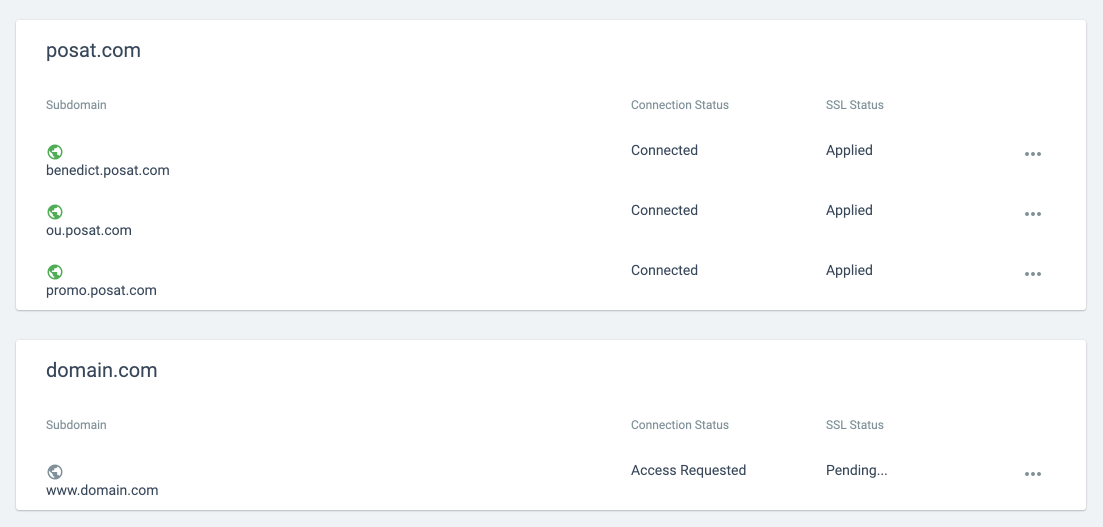 You can add as many domains and subdomains as you need, as we do not impose a limit. If you haven't added your first domain yet, it will look like this:

To add a new domain, click on Connect Domain in the upper right corner and you will be presented with the following modal, prompting you to select which registrar you are using: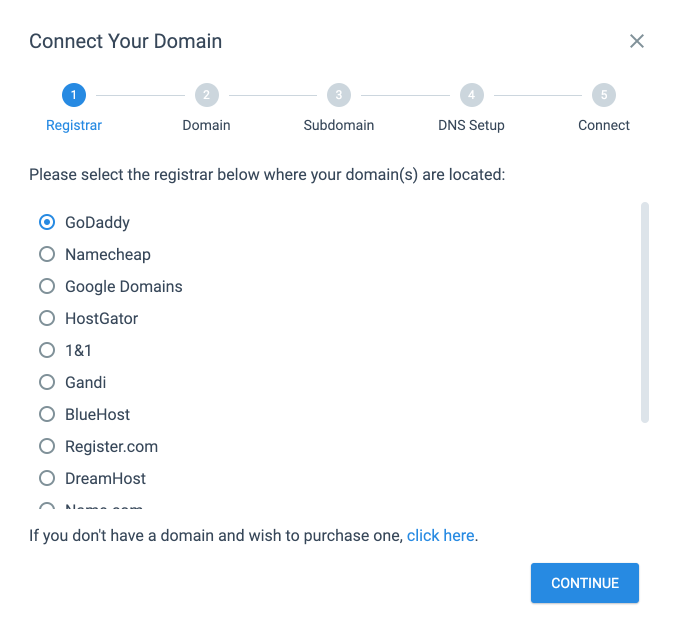 In the second step, you need to enter your domain, including the top-level domain (the .com part) without any subdomains: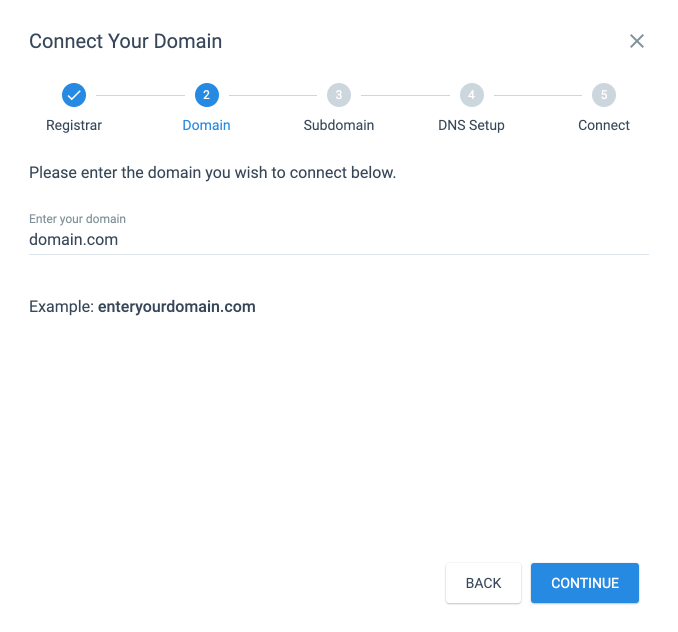 Then you will enter the name of the subdomain you wish to add: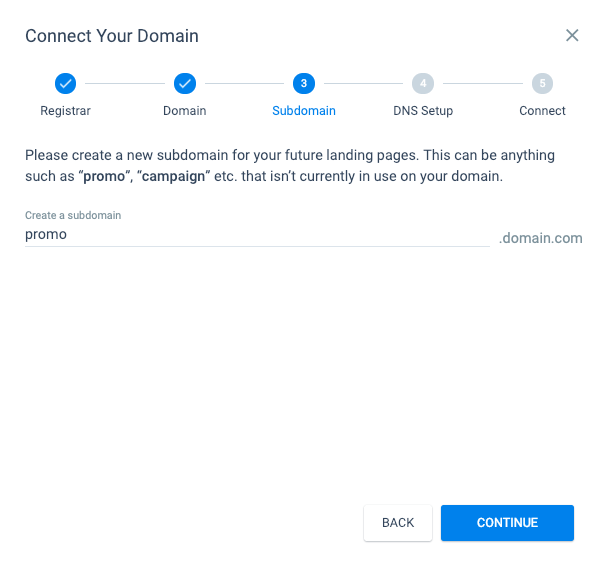 If another user has already added the subdomain in question to their account, you will have to request access from them before being able to use this subdomain.
In the following step, you will have instructions for creating the CNAME record in your domain registrar chosen in the first step: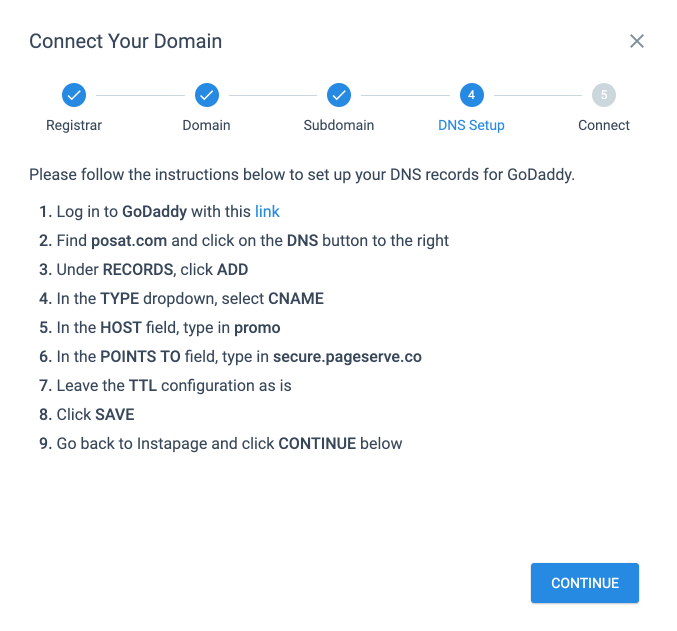 After you've done all the steps above, your domain is now connected to your Instapage account and you will also receive a confirmation email.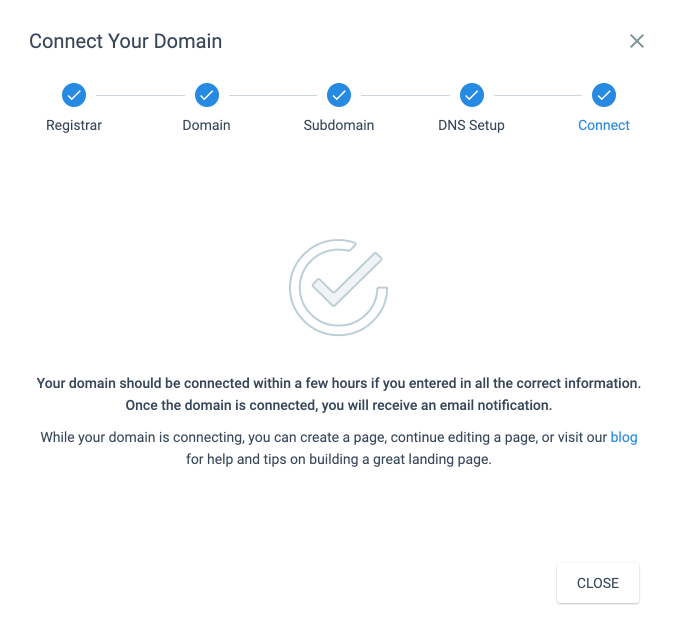 NOTE: If you want to grant or revoke the access of other users to your domains, you can do so from Admin - Domain Access. Note that only the owner of the account can do this. For more on Domain Access, you can refer to this article.