You can quickly verify your CNAME record using a web based DNS Propagation Tool.
To do this:
1. Visit www.whatsmydns.net;
2. Enter your custom domain URL in the Domain Name field;
3. Select CNAME from the drop-down menu;
4. Click on Search.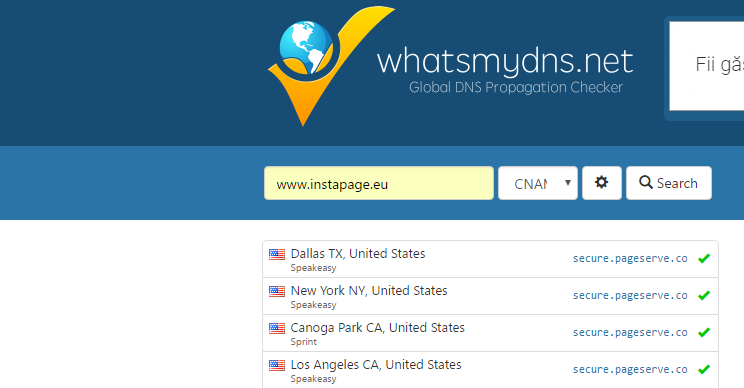 The results show you if the CNAME is propagated across 21 servers located all over the world.