Our subscription plans come with various usage limits, all of which can be viewed by going to My Account Admin > Subscription, in case you already have an account. Any account information, plus limits, like the number of workspaces, number of team members, traffic, number of published pages, and experiences will be available to view exclusively for the account owner. Team members won't have access to this information.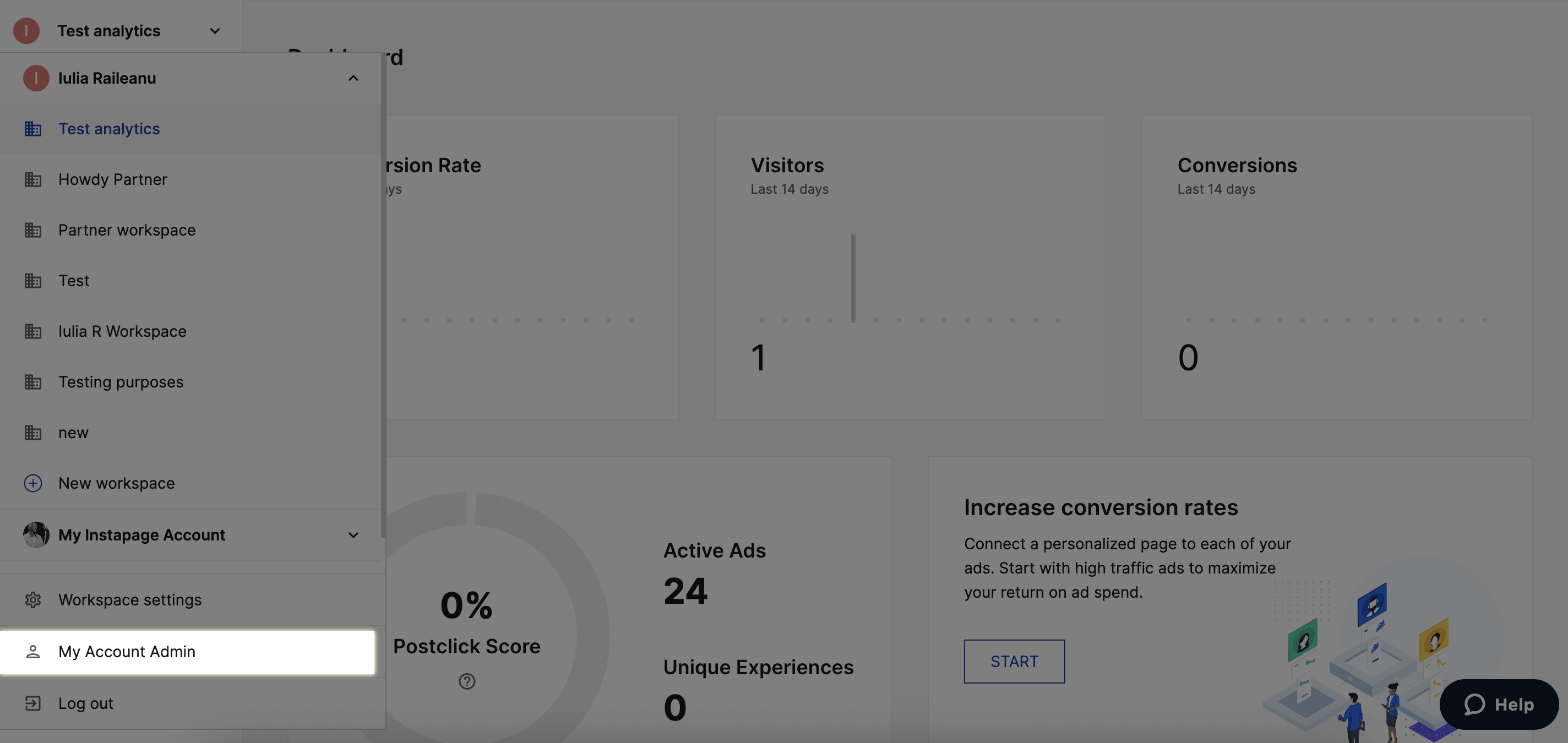 The My Account Admin > Subscription tab is most often used to view how many pages can still be published under your current plan, as well as see the exact number of monthly visitors your pages can still accumulate until the end of your billing cycle when the counter resets. This allows for easy pre-planning, in case you would like to increase these limits or you're expecting a higher number of visits while ramping up your marketing efforts.
The subscription plan limits can be extended by upgrading.
If you want to upgrade your account or you are a new customer who is considering using Instapage, more information about our currently available subscription plans and their limits can be found here: https://instapage.com/plans 
Workspaces
All of our subscriptions include access to creating multiple workspaces, and the number depends on your subscription level. Workspaces keep everything completely separate between them. A team member that is invited to one can only access that one.
A default workspace is created automatically when you create your account. You can learn more about managing them here: https://d.pr/2mJUNb. 
Team Members
You can invite team members to work in a workspace that you create in your account. They can have different permission levels, which you can learn more about here: https://d.pr/GBULMB. 
The total number of unique team members is determined by your subscription level, and the number is per account, regardless of how many workspaces you have or how many workspaces you invite the same person to. 
Published pages
Any subscription level comes with a set amount of published pages that you can have at one time. You can create as many pages as you want but only have a certain amount published at the same time. To increase this limit, you can upgrade to a higher subscription level.
Traffic
Each subscription level has a set limit for unique visitors that you have on your pages in a month. A unique visitor is someone who visits your page, and regardless of how many times they visit that page, their visits will not be recorded again. The cookie that tracks a visitor as unique has a 3-day expiration date. If the same person visits the same page more than 3 days later, they will be counted as a unique visitor again. The visitor limit resets on the monthly billing date of each individual account at the hour the subscription was originally paid for, not at the beginning of the calendar month.
The monthly unique visitor counter refreshes every 5 minutes.
NOTE: If you approach the limit of your unique monthly visitors, you will see a notice in your account when you are at 80%. If you exceed your traffic limit, your account will be locked, and your landing pages may be unpublished if you have surpassed your limit on multiple billing cycles. You can contact our Sales team to upgrade your account.